Bitcoin dips below $11,000 after setting another record high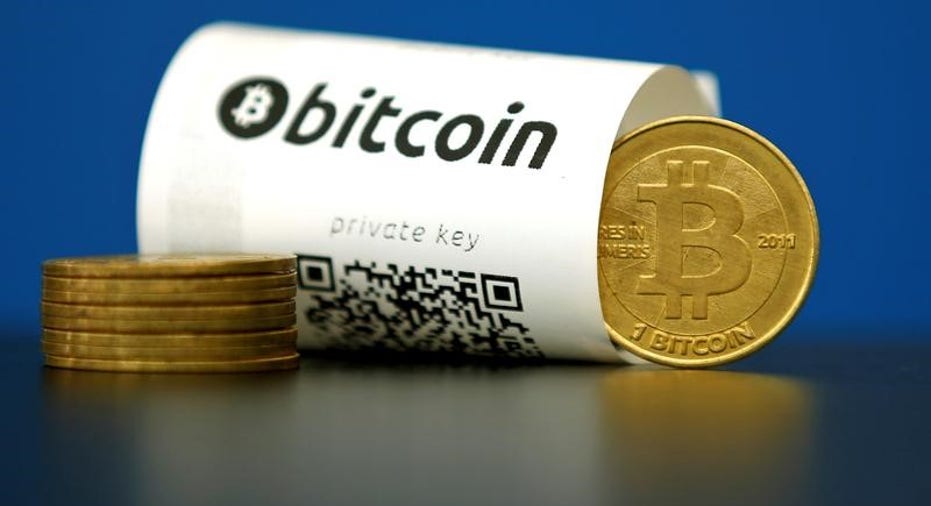 LONDON, Dec 4 (Reuters) - Bitcoin dipped back under $11,000 on Monday, coming off a record high just shy of $11,800 it hit on Sunday after a surge from less than $1,000 at the start of the year.
The cryptocurrency, which trades 24 hours a day and seven days a week, climbed as high as $11,799.99 on the Luxembourg-based Bitstamp exchange at around 2100 GMT on Sunday.
It was not clear what caused the move higher over the weekend other than new investors joining the upstart market, with so-called wallet-providers reporting record numbers of sign-ups over the past week.
Analysts said Friday's announcement by the main U.S. derivatives regulator that it would allow CME Group Inc and CBOE Global Markets to list bitcoin futures contracts had turned sentiment positive after a choppy week.
"The price rises are triggered by continued media interest driven by the expectation of futures trading on CME," Charles Hayter, founder of data analysis website Cryptocompare, said.
By 1310 GMT on Monday, bitcoin had slipped back to around $10,919, down 2 percent on the day but still up more than 100 percent over the past three weeks. Sunday's high marked a 1,121 percent increase since the start of the year.
Think Markets analyst Naeem Aslam said reports Britain wants to increase regulation of bitcoin and other digital currencies by expanding the reach of European Union anti-money-laundering rules that force traders to disclose their identities and report suspicious activity, had knocked bitcoin off its highs.
But others said greater regulatory scrutiny would help.
"If anything, regulation will only increase bitcoin's rate of growth as regulation lends credibility and engenders trust," Nicholas Gregory, CEO of London-based cryptocurrency firm CommerceBlock, said.
Sunday's record high for bitcoin came as Venezuelan President Nicolas Maduro announced the launch of the "petro," which he said would be a cryptocurrency backed by oil reserves, to shore up a collapsed economy.
Opposition leaders said the digital currency would need congressional approval and some cast doubt on whether it would ever see the light of day in the midst of turmoil.
(Reporting by Jemima Kelly; editing by Alexander Smith)