Bass Pro Shops' $4.5 billion Cabela's Deal Gets White Knight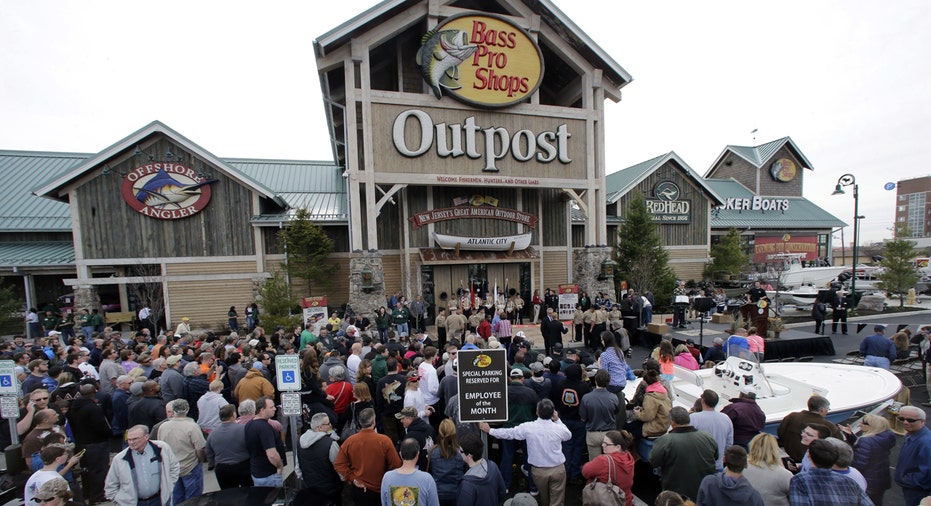 ​A small Georgia bank has emerged as the potential savior of Bass Pro Shops's $4.5 billion takeover of outdoor-goods retailer Cabela's Inc., according to people familiar with the matter.
The deal, struck in October, had two parts: Bass Pro agreed to buy the retail business of Cabela's, while Capital One Financial Corp. agreed to acquire its banking operation, which issues store-branded credit cards.
But the deal ran into trouble after Capital One, one of the country's largest credit-card companies, said it wouldn't be able to get timely regulatory approval, amid investigations into its anti-money laundering controls.
Cabela's is now in talks to sell that business to Synovus Financial Corp., a Georgia-based bank with about $30 billion in assets and 250 branches across the south, the people said.
​Under the plan being discussed, Synovus would resell the credit-card portfolio to Capital One and keep the roughly $1 billion in deposits held by the Cabela's bank, the people said. That could avoid an in-depth regulatory review for Capital One and allow the deal to be completed faster, they said.
Closely held Bass Pro would still buy the retail business, which generated $3.6 billion in revenue last year selling everything from crossbows to boats. It has financial backing from Goldman Sachs Group Inc. and others.
The talks, which have been fitful, remain ongoing and may not be finalized, the people said.