Barnes & Noble brainstorms ideas to stay alive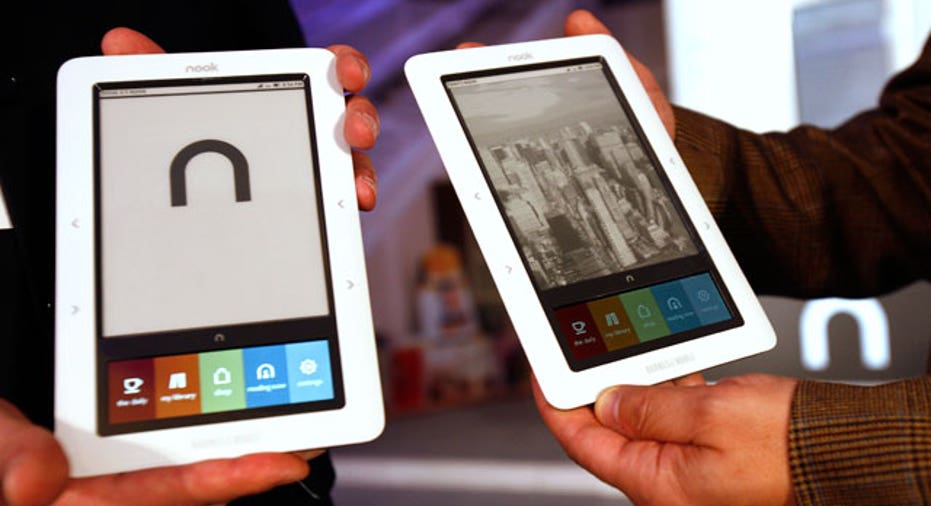 Barnes & Noble (NYSE:BKS) earned a minor victory Thursday after reporting smaller-than-expected losses in its most recent fiscal quarter, despite the company's struggles to adapt to major shifts in the retail industry.
"We are well aware of the challenges that the company and the industry are facing. We view these challenges as great opportunities," Barnes & Noble CEO Demos Parneros said during a short call with analysts. "There's no question that retail is changing and customers are shopping differently. We don't view this as a winning or losing proposition, it's just simply changing."
Like many traditional brick-and-mortar retailers, Barnes & Noble's business has suffered major losses amid the rise of e-commerce. Digital-first retailers like Amazon (NASDAQ:AMZN) have cut Barnes & Noble's appeal to consumers and impacted foot traffic in stores.
Barnes & Noble's stock rose more than 6% in trading Thursday after the company reported losses per share of $0.19 in its fourth fiscal quarter, beating Wall Street's expectations and significantly improving on $0.42 losses per share from the same period one year ago. Full-year sales amounted to $3.9 billion, down 6.5% year-over-year, while comparable store sales – which measure transactions at locations open at least a year – fell  6.3% for the fiscal year.
Parneros acknowledged fiscal 2017 "proved to be a very challenging year" for the brand, adding that weaker foot traffic has affected in-store sales.
As it examines its business model, Barnes & Noble is looking to its smaller "test stores" to gauge how its customers are shopping and what can be done to improve the consumer experience. The brand is set to add two more test locations in Texas and Virginia in its 2018 fiscal year.
"Getting the puzzle right is an important part to us," Parneros said.
Parneros said the test stores have a streamlined layout compared to the brand's traditionally larger stores, incorporating more food and hospitality options, and putting an emphasis on digital tools like mobile checkout and apps that help customers find products.
Barnes & Noble will release redesigned versions of its mobile and digital sites later this year, and shift focus in stores away from struggling segments like music products and toward successful segments like children's books.
The company's year-end earnings call drew only tepid interest from analysts. Barnes & Noble executives took just one question before the conference call ended.
Parneros said the company is focused on cutting costs as it pivots from its traditional business model to suit today's consumers. Barnes & Noble cut costs by $137 million in fiscal 2017, according to a press release.
"We've doing everything we can do reduce costs throughout the organization," Parneros said.