AutoNation CEO: Tesla Might be 'One of the Great Ponzi Schemes of All Time'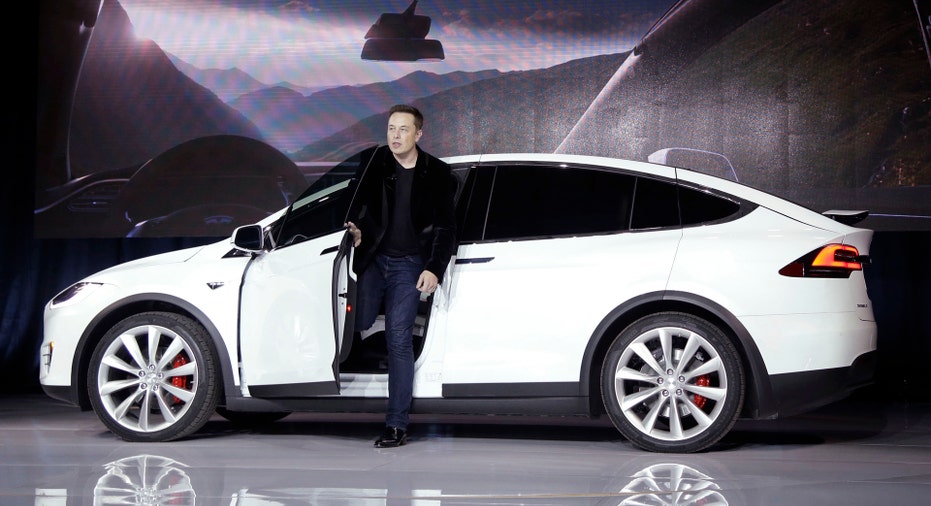 The head of the U.S.'s largest car-dealership chain called Tesla Inc.'s market value "inexplicable," a day after investors pushed the Silicon Valley auto maker ahead of General Motors Co.
Tesla "is either one of the great Ponzi schemes of all time" or will eventually work out for investors, said AutoNation Inc. Chief Executive Mike Jackson during an interview at a New York automotive event held by J.D. Power and the National Automobile Dealers Association on Tuesday.
Mr. Jackson, among the auto industry's more outspoken executives, called Tesla overvalued and GM undervalued at roughly $33 a share, arguing the former will continue to struggle to make money selling electric vehicles despite a loyal following.
Competition would eventually lead to a correction to the Palo Alto, Calif., company's market value, he said. GM and other auto makers are investing billions of dollars in electric vehicles that are set to hit showrooms in coming years.
A Tesla spokeswoman didn't immediately respond to a request to comment.
Tesla briefly leapfrogged GM as the most valuable auto maker in the U.S. on Monday when the company's stock price surged to $313.73, valuing it at $51.17 billion. Tesla last week also surpassed Ford Motor Co. in market value.
Investor enthusiasm for Tesla has continued throughout the year, pushing shares up more than 40% while Detroit auto makers' stock prices have been stuck in neutral. That is despite Tesla's unprofitable operations selling expensive electric cars and sport-utility vehicles, and questions about whether the company can successfully deliver on a mass-market Model 3 car for around $35,000, ramp up production to 500,000 vehicles overall next year and master software enabling self-driving cars.
Mr. Jackson said Tesla Chief Executive Elon Musk deserves accolades for establishing a valued brand that enthusiasts embrace. "You have to tip your hat," Mr. Jackson said. "He has created a brand that has a strong cultlike following."
But Mr. Jackson emphasized that Tesla remains unprofitable selling rarefied luxury vehicles that can run $100,000, so the company's bottom line isn't likely to get a lift from the more-affordable Model 3. "What would impress me about Tesla? Selling vehicles at a profit," Mr. Jackson said. He said it wasn't a good idea to be "giving away vehicles at below the cost of what you have to make them."
With cheap gasoline, electric vehicles remain a sliver of U.S. sales, while fuel-thirsty trucks and SUVs have surged to a 60% share. "This shift to sport-utility vehicles -- it is permanent, it is structural, it is long term, because customers passionately love these vehicles," Mr. Jackson said.
Mr. Jackson said he voted for Democrat Hillary Clinton in the November presidential election, concerned about Donald Trump's temperament.
He said Mr. Trump's early days in office have validated his determination. "One minute he's a 70-year-old, the next minute he's a petulant 7-year-old," Mr. Jackson said. He criticized Mr. Trump and congressional Republicans for their recent legislative defeat on health-care overhaul after years of promising to undo the Affordable Care Act passed under President Barack Obama.
But Mr. Jackson painted a positive business landscape under the Trump administration, lauding the president's efforts to curtail regulations and attempts to boost the economy. He praised the White House's recent decision to reopen a review of tough emissions standards requiring companies to sell vehicles averaging 54.5 miles a gallon, or 40 mpg in real-world driving, by 2025. Consumers are turning to trucks and SUVs amid cheap gas, and the advent of fracking is likely to help keep fuel prices low, Mr. Jackson said.