Auto sales may eke out gains in January: analysts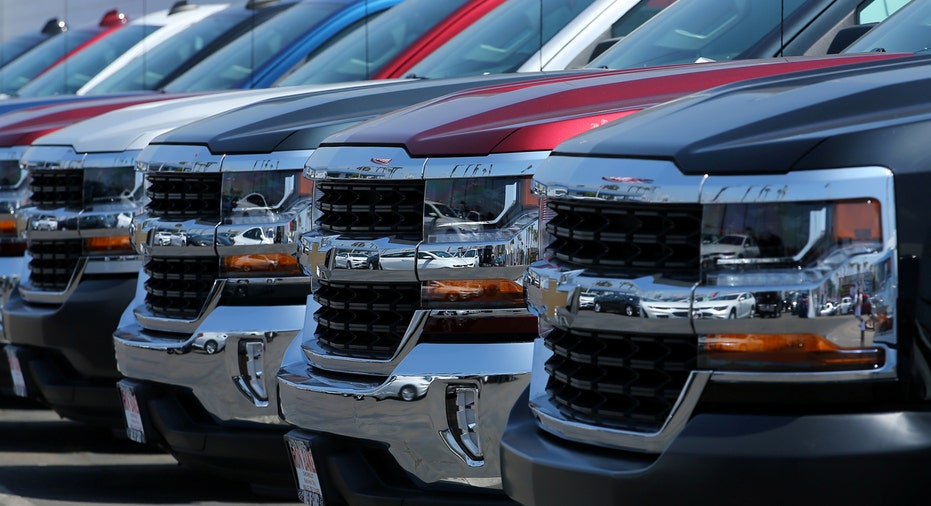 U.S. automakers are on pace to report modest sales gains in January, despite forecasts calling for softer demand in 2018.
The industry's winning streak of seven consecutive years ended in 2017. Cheap gasoline, low unemployment and favorable interest rates have fueled demand, particularly for SUVs and pickup trucks, but analysts expect the pace of retail sales to slow this year. Interest rates are slowly rising, and late-model vehicles coming off leases provide an enticing alternative for shoppers.
However, potential tax savings for consumers and continued strength in the economy may have kept consumer demand accelerating in January.
Cox Automotive projected that January new-vehicle sales will hit 1.15 million units, a gain of 1% compared to January 2017. General Motors (NYSE:GM), Toyota (NYSE:TM) and Volkswagen will likely post the strongest sales growth. In a joint forecast, J.D. Power and LMC Automotive also said they anticipate a small increase in sales across the industry, estimating 0.8% growth. The current record for January auto sales is 1.16 million vehicles.
"January is always a difficult month to forecast because it follows the year-end holiday sales frenzy, but our expectations are that the pace of sales will be moderate," said Charlie Chesbrough, senior economist for Cox Automotive, the parent company of Kelley Blue Book and Autotrader.
Chesbrough noted that January benefited from an extra selling day versus the same month last year. Cox Automotive expects the seasonally adjusted annual rate to settle in the low-17 million units, less than the 17.3 million SAAR reported in January 2017.
Edmunds offered a slightly bleaker picture of January sales. The car-shopping platform forecasted sales of 1.12 million new cars, trucks and SUVs, which would reflect a 1.4% drop year-over-year. Jessica Caldwell, executive director of industry analysis at Edmunds, said automakers pulled back on generous discounts seen at the end of 2017. She added that frigid weather along the East Coast further slowed down buying activity.
"It's typical to see a slowdown at dealerships in January following the high-selling holiday months," Caldwell said. "This isn't necessarily a solid indicator of the direction that the year is headed in terms of overall sales."
Sales of new vehicles totaled 17.23 million in 2017, 1.8% lower than the prior year's record of 17.55 million. Cox Automotive expects industry sales to reach 16.7 million units in 2018, roughly a 3% decline.