Author: U.S. Stock Market 'Rigged' By High-Speed Traders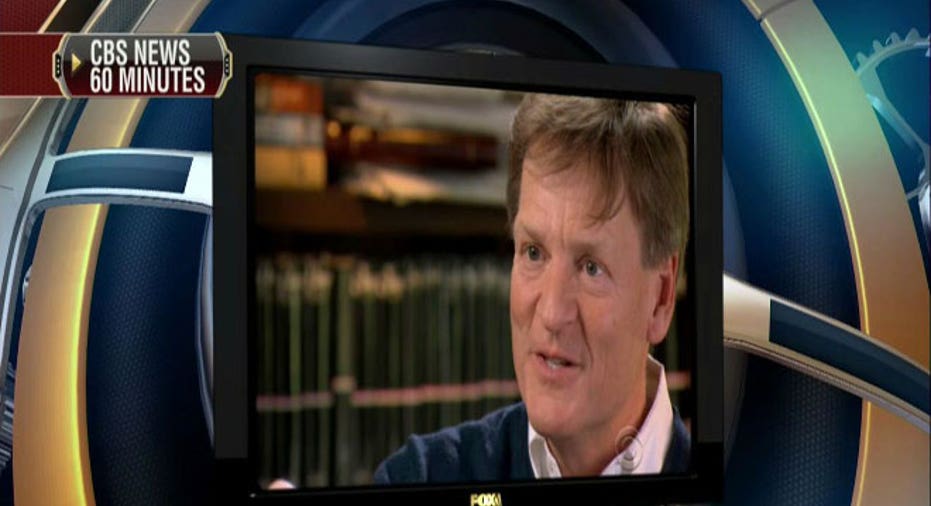 Financial journalist Michael Lewis told CBS's (NYSE:CBS) "60 Minutes" Sunday evening he believes the U.S. stock market has been "rigged" by a combination of exchanges, big Wall Street banks and high-speed traders.
The provocative comments from the author of Liar's Poker and Moneyball represent the latest black eye for the stock market and throw the spotlight on the complex world of high-frequency trading.
These sophisticated market players use lightning-fast speed and massive volume that some believe give them an unfair advantage over traditional investors.
"The complexity disguises what's happening. If it's so complicated you can't understand it, then you can't question it," Lewis told "60 Minutes" ahead of the release of a new book on the HFT controversy called Flash Boys: A Wall Street Revolt.
Lewis described a process where insiders are able to legally front run retail equity orders by seeing a desire to buy shares, acquiring them in front of investors and then selling them back at higher prices.
"It's crazy it's legal for some people to get advance news on what investors are doing. It's nuts. It shouldn't happen," Lewis said. "The United States' stock market, the most iconic market in global capitalism, is rigged."
One of the key players in the book is former Royal Bank of Canada (NYSE:RBC) trader Brad Katsuyama, who in 2008 suspected unknown actors were jumping ahead of his clients' large orders.
"It didn't feel right that people who are investing on behalf of pension and retirement funds are getting bait and switched every day in the market," Katsuyama told "60 Minutes."
Katsuyama described what he discovered to dozens of large and famous investors, including T.Rowe Price (NASDAQ:TROW), Fidelity, Vanguard and Greenlight Capital's David Einhorn.
Einhorn is among a number of investors who are backing a new exchange launched by Katsuyama in October that seeks to evade HFT by building in speed bumps.
Questions have swirled about the safety and fairness of HFT for years and earlier this month New York Attorney General Eric Schneiderman launched a probe into whether exchanges give these sophisticated traders improper advantages.
However, some believe Lewis's claims were overstating a complicated situation.
"There are a great many legitimate issues surrounding HFT, but it doesn't necessarily mean that markets are 'rigged,'" Harvey Pitt, former chairman of the Securities and Exchange Commission, told FOX Business.
Larry Summers told FOX Business's Maria Bartiromo that it's a "staggering exaggeration to say that the market is rigged." However, the former U.S. Treasury secretary said reforms are "overdue" and suggested holding an auction every second instead of continuous transactions.
In any case, the allegations by Lewis are only likely to keep retail investors on the sidelines, where they have remained during much of the bull market that officially turned five years old earlier this month.