Austin wins Tesla's new factory, Musk thanks Tulsa
Tesla CEO Elon Musk is Austin bound
Tesla is building its second U.S. car factory in the "ecological paradise" of Austin, Texas.
After posting the automaker's first full year of profit ever, CEO Elon Musk cheerfully disclosed that his $1.1 billion facility will be where there will be "birds in the trees, butterflies, fish in the stream" right along the Colorado River with a boardwalk, hiking and biking trails.
ELON MUSK TWEETS FIRST RENDER OF BORING COMPANY'S LAS VEGAS LOOP TRANSPORTATION HUB
The factory will produce the cyber truck, Tesla Semi and the Model 3 and Y, Musk said.
Ticker
Security
Last
Change
Change %
TSLA
TESLA INC.
196.81
+2.05
+1.05%
Musk disclosed the highly anticipated decision at the start of the company's earnings call while thanking officials in Tulsa, Oklahoma who also aggressively courted the automaker. Musk said he was "super impressed" by the economic development team and Governor Stitt and will consider Tulsa for other opportunities "down the road."
CLICK HERE TO READ MORE ON FOX BUSINESS
Tulsa, accepting defeat, said the state will continue to pursue Tesla.
Sean Kouplen, Oklahoma Secretary of Commerce and Workforce Development provided the following statement to FOX Business:
"Now that we know Telsa has chosen to locate in Austin, Texas, we will actively pursue its supplier base to persuade them to locate in our state. Oklahoma is an ideal location for automotive companies and OEMs. We are centrally located and accessible by rail, road, and water. We have an amazing workforce and low cost of doing business."
WHY TESLA STOCK IS S&P 500 BOUND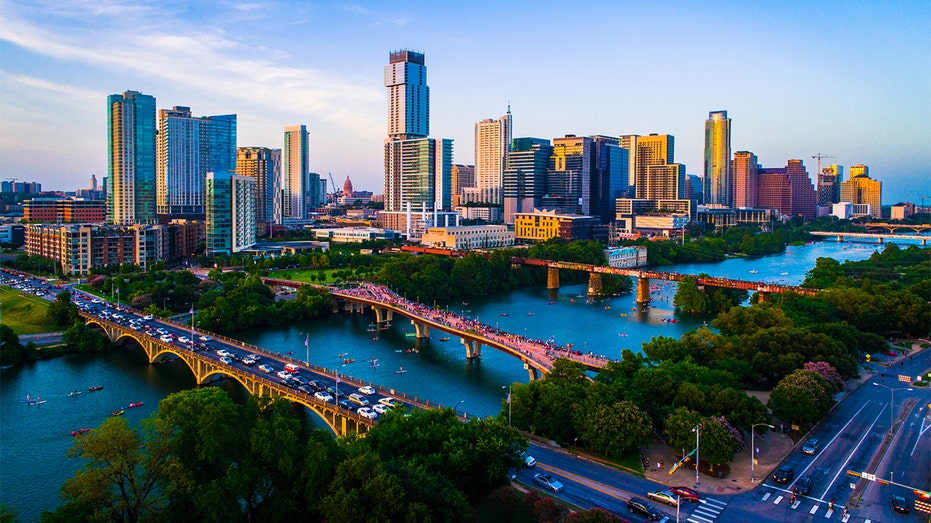 CLICK HERE TO READ MORE ON FOX BUSINESS
Musk gushed over Austin and highlighted that the 2,000-acre factory is about five minutes from the local airport and 15 minutes from downtown Austin and will be eventually open to the public.
The company's only U.S. auto factory is in Fremont, California and Musk was specific to note he will be expanding that plant in addition to opening the new domestic facility despite blasting California Governor Gavin Newsom months ago and threatening to pull his factory from the state over government-mandated closures during the pandemic.
TESLA'S ELON MUSK RAILS AGAINST GOVERNMENT CORONAVIRUS MANDATES
In April, Musk also directed his ire at all U.S. government officials for shelter in place mandates.
"The extent of shelter in place or frankly what I would call it forcibly imprisoning people in their homes is against all their constitutional rights ... and erasing peoples freedoms in ways that are horrible and wrong and not why people came to America or built this country, what the f--k," Musk lamented before excusing himself for the curse.