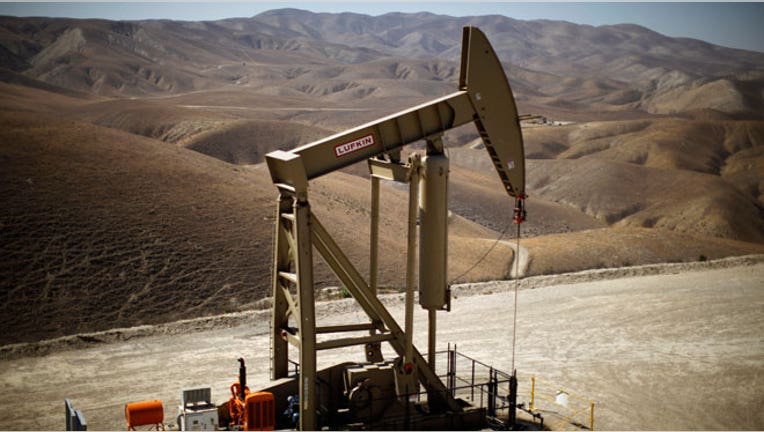 Bullish and bearish forces are slugging it out in the oil complex and something has to give. On one hand, Russia seemed to move the goalpost on an expected gas deal with Ukraine while the European Central bank is leaking stories that they may be in the market to buy cooperate bonds in an effort to thwart deflationary forces that have plagued the Eurozone.
The sharp drop in oil prices as well as an economic slowdown in Europe, in particular Germany, is creating tension between Prince Al Waleed bin Talal, and Saudi Oil Minister Ali al-Naimi that seemed to reach a fever pitch on the Opening Bell with Maria Bartiromo. For oil today it is about supply and demand but it is also about the rising specter of deflation. The Consumer Price Index and the Energy Information Administration will be the deciding factors today.
Reuters is reporting that the European Central Bank is considering buying corporate bonds to help stimulate the economy. The EU is denying the report but if true it would weaken the Euro and put more downside pressure on Europe especially with most Fed moviemakers in the U.S. saying they are still going to end QE. That great divide in interest rate expectations has been one of the bearish forces that have helped oil lose almost 20% of its value since last June.
Yet oil seemed to bounce back as it seemed that Russia and the Ukraine do not have a deal to resume gas supply to the Ukraine. Despite optimism by the Ukraine, Russia now is demanding prepayment for gas and is demanding that some entity show evidence in the next five days that international lenders or other organizations were able to guarantee Kiev as good for the money. Obviously that is not going to happen. The Russians seem to be betting that colder temperatures may force Europe to give into their constantly changing demands.
Oil pressure is causing strain with producers and users alike. Yesterday Maria Bartiromo interviewed Saudi Prince Al Waleed bin Talal who basically said that the Saudi Oil policy of pumping oil is a mistake. He said that the falling oil price was caused by a confluence of events on the supply and demand side. He noted rising oil production in the U.S. but other countries as well. He warned of falling demand in China but he said the slowdown in demand in china is what broke "the camel's back".
The Price Links Video series gives insight across the financial spectrum.  https://www.youtube.com/playlist?list=PLDq9JQANqxRxCBaHqunzBT4Frxitjw-XV.
Past results are not necessarily indicative of future results. Investing in futures can involve substantial risk of loss & is not suitable for everyone. Trading foreign exchange also involves a high degree of risk. The leverage created by trading on margin can work against you as well as for you, and losses can exceed your entire investment. Before opening an account and trading, you should seek advice from your advisors as appropriate to ensure that you understand the risks and can withstand the losses.
The information and data in this report were obtained from sources considered reliable. Their accuracy or completeness is not guaranteed and the giving of the same is not to be deemed as an offer or solicitation on our part with respect to the sale or purchase of any securities or futures. The Price Futures Group, its officers, directors, employees, and brokers may in the normal course of business have positions, which may or may not agree with the opinions expressed in this report. Any decision to purchase or sell as a result of the opinions expressed in this report will be the full responsibility of the person authorizing such transaction. Reproduction and/or distribution of any portion of this report are strictly prohibited without the written permission of the author. Trading in futures contracts, options on futures contracts, and forward contracts is not suitable for all investors and involves substantial risks.