Arcimoto, maker of three-wheeled electric car, seeks IPO boost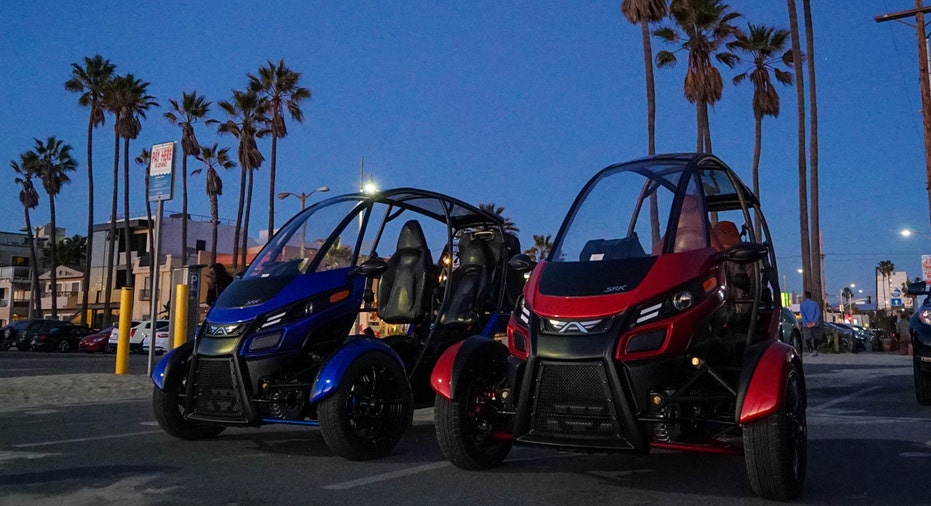 Arcimoto, the startup building three-wheeled electric cars, is exploring a potential listing on the Nasdaq (NASDAQ:NDAQ) as the company seeks to ramp up production.
The Regulation A+ initial public offering from Arcimoto will provide funds to accelerate production of the Arcimoto SRK beginning next year, according to the Eugene, Oregon-based car maker. Arcimoto is building its first SRK vehicles for customers this summer, and it plans to make around 50 of them by the end of 2017.
Mark Fronhmayer, Arcimoto's founder and CEO, said the company also plans to bring its $11,900 electric utility vehicles to emerging markets and other global regions.
"We're bringing it to market here in the U.S. first, but the plan is to move very aggressively to bring the Arcimoto into production and into markets all over the world," Fronhmayer told FOX Business.
Regulation A+ offerings, created through the 2012 JOBS Act, allow startups to offer up their shares to the public, not just accredited investors.  Earlier in June, medical robotics company Myomo (NYSE:MYO) completed the first Regulation A+ offering on the New York Stock Exchange. The first such listing on the Nasdaq came from Adomani (NASDAQ:ADOM), a developer of electric and hybrid vehicle solutions for school buses and other fleets.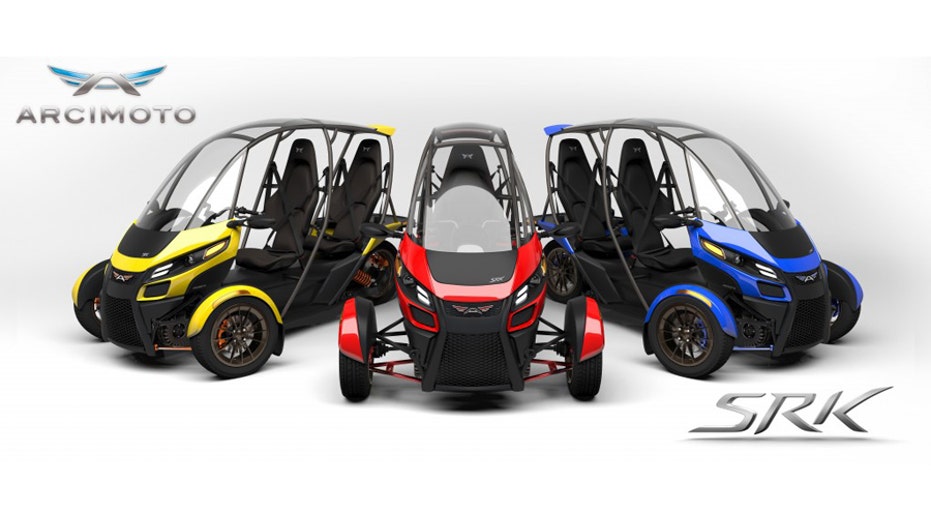 Fronhmayer, a co-founder of the software developer GarageGames, launched Arcimoto in 2007 with a vision of building a three-wheeled, electric-powered vehicle platform that's affordable for most consumers. Arcimoto wanted to create a vehicle that would be versatile, providing an efficient way to make quick trips to the store, navigate crowded urban areas or travel to the beach.
Fronhmayer added that most daily commutes don't require large SUVs, which have gained in popularity in recent years.
Despite significant investments from Tesla (NASDAQ:TSLA) and major automakers, plug-in vehicles account for less than 1% of U.S. auto sales. Tesla and General Motors (NYSE:GM), among others, are making a push to offer affordable, long-range electric cars in hopes of jumpstarting sales. GM recently began selling the $37,500 Chevrolet Bolt, while Tesla is preparing to launch its budget-friendly Model 3 this year.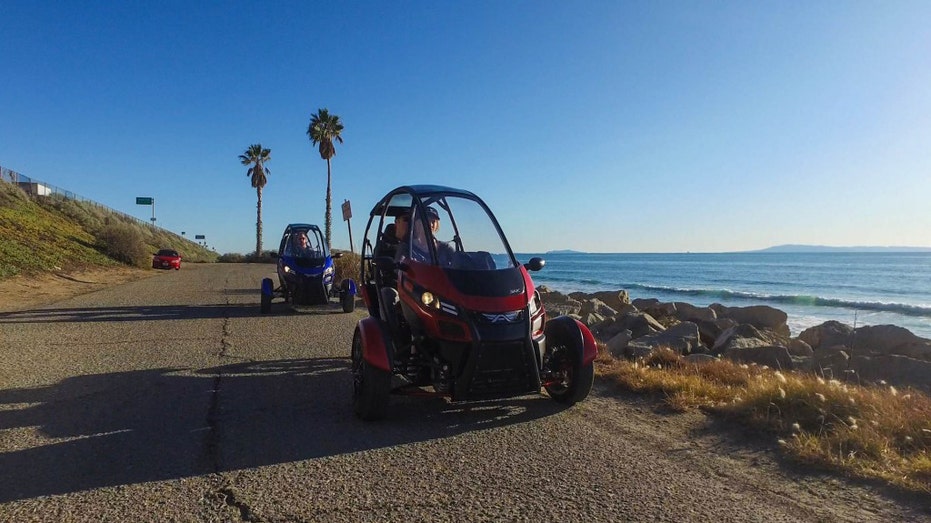 Fronhmayer believes there's a market for the SRK, saying Arcimoto is targeting customers whose daily driving patterns are a good match with the three-wheeler.
"It could be some empty nesters whose kids are off to college, singles or couples living an urban life or people who have multiple cars," he said, adding that hotel touring fleets and other commercial customers might show interest.
The SRK can be outfitted for different uses, including delivery fleets, and customers have the option of ordering the open-cabin SRK with soft or hard door panels.
Its dual electric motors in the front bring the SRK from zero to 60 mph in 7.5 seconds. The SRK's top speed is 80 mph, and fuel economy is estimated to reach an equivalent of 230 mpg.
The SRK, which has gone through eight generations of development, has begun production at Arcimoto's facility in Oregon where workers are building the vehicles by hand. With help from the IPO proceeds, Arcimoto plans to establish a dedicated factory that will expand production capacity in 2018.