Analysts Split on BlackBerry's Fate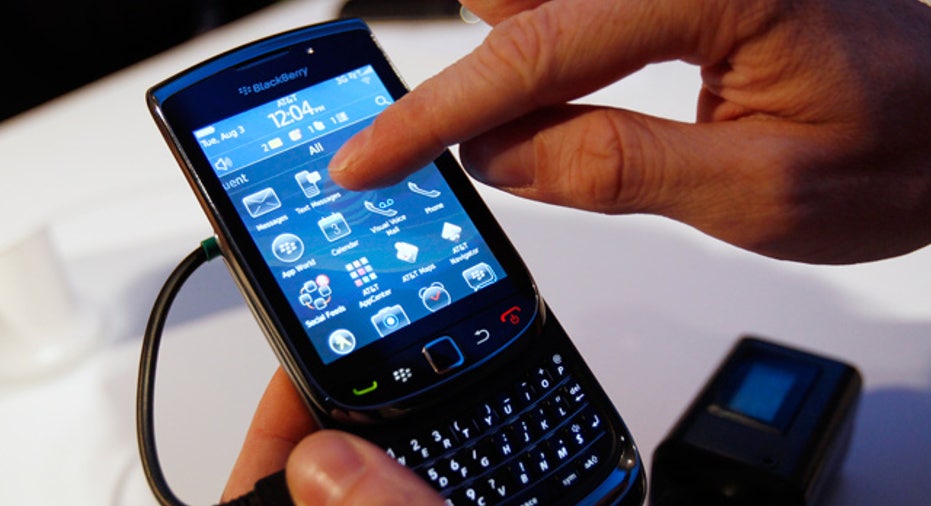 A pair of Monday morning notes on Research In Motion paint sharply contrasting views of the company that makes the BlackBerry.
Sterne Agee analyst Shaw Wu downgraded RIM shares to "neutral" from "buy" and said he expects increased competition to hurt the Canadian company's margins.
Scotia Capital analyst Gus Papageorgiou's dissenting opinion calls the stock "absurdly oversold" and posits that RIM has unique skills that will pay the bills for years to come.
"RIM remains a highly profitable company with a growing subscriber base yet it is trading as if the underlying business were distressed," wrote Papageorgiou, one of the few remaining analysts who has kept a relatively bullish outlook on the BlackBerry maker.
By contrast, Sterne Agee's Wu said the main reason he wasn't telling clients to sell their RIM holdings is the company's intrinsic value as a takeover target.
RIM shares, which touched a seven-year low of $15.98 on Friday, were up 3 percent at $16.50 on the Nasdaq at midmorning Monday.
Wu said RIM's margins would take a hit after it suffered a massive network outage and as pricing pressures mount due to competition from HTC Corp, Amazon.com Inc, Samsung Electronics and Apple Inc.
In early October, millions of BlackBerry customers across four continents went without email, messaging and browsing service on their smartphones after a series of failures in RIM's private network.
"Network outages ... will likely put pressure on services and software margins as both carrier and enterprise customers receive concessions and demand discounts," Wu said.
For Papageorgiou, RIM's unique network sets the company apart, allowing for tailored data plans and reducing network traffic for carriers. "This is not an advantage that will go away anytime soon," he wrote.
RIM has also been criticized for poor performance in the face of stiff competition from Apple's iPhone and iPad, and devices powered by Google Inc's Android system.
Low-priced Android-based devices from the likes of China's Huawei are expected to swarm into the emerging markets where RIM has notched much of its recent sales growth.
Wu said he doubted that RIM could meet the average estimates of analysts for its quarterly results.
RIM said in September it expects to ship between 13.5 million and 14.5 million smartphones in the third quarter, which ended Nov. 26. It reports results on Dec. 15.
Analysts on average expect RIM to earn $1.22 a share on revenue of $5.31 billion, according to Thomson Reuters I/B/E/S. That's the low end of RIM's own forecast of between $1.20 and $1.40 a share on sales of $5.3 billion to $5.6 billion.
Scotia's Papageorgiou is one of the most optimistic analysts, forecasting $1.34 a share. (Reporting by Alastair Sharp in Toronto and Saqib Iqbal Ahmed in Bangalore; Editing by Esha Dey and Peter Galloway)