Amid retail price war, US dollar stores stand their ground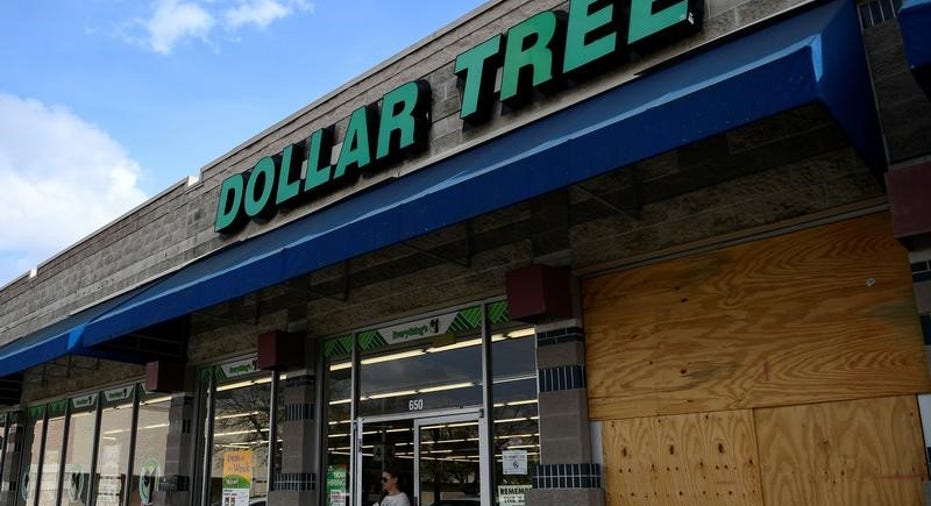 U.S. dollar stores have not become collateral damage, as feared, in a price war among big retailers including Wal-Mart Stores Inc and Kroger Co, which has pushed down prices of key items such as eggs and laundry detergent.
Dollar Tree Inc and Dollar General Corp, which together operate more than 28,000 stores across the United States, have said they don't need to keep cutting prices to stay competitive.
Both companies lost some sales to Wal-Mart last year, right after the retail giant started slashing prices and gave up margins to grab market share.
But they have recuperated considerably, though sales growth is expected to remain pressured in the short term as bigger retailers win customers by matching their prices.
Their popularity with price-conscious shoppers who want to avoid big stores that typically stock large packs of supplies and more expensive national brands, largely shield them from competition, analysts said.
Well-to-do millennials who faced the recession and have found prudence in curtailing family budgets, are also increasingly shopping from dollar stores, mostly for quick fill-in trips or store-branded toiletries and party supplies.
"The big advantage that dollar stores have is that, given their store footprint and the real estate they need, they can exist ... in small towns where Wal-Mart or supermarkets are not going to go," said Euromonitor analyst Jared Koerten.
Dollar General forecast net sales to increase by about five percent to seven percent for the year ending Feb. 2, just short of the 7.8 percent average growth it reported over the past two fiscal years.
Dollar Tree expects net sales for the year ending January to rise 5.9 percent to 7.4 percent. The company reported an average growth rate of 8.6 percent in the past two years, excluding sales from Family Dollar, which it bought in 2015.
In contrast, Wal-Mart and Kroger expect low single-digit growth.
MORE COMPETITION
Dollar stores, which operate on razor-thin margins, are doing their bit to draw in customers: sprucing up stores, stocking more national brands such as Tide, selling food and fresh produce, and are opening more stores.
But this also sets them up for more competition with deep-pocketed retailers who continue to offer huge discounts and spend more to revamp stores, pay higher wages and improve their online business to compete against Amazon.com Inc.
Dollar General's shares are flat so far this year, while Dollar Tree's shares are down 3.7 percent. The S&P 500 Consumer Discretionary index is up 8.8 percent in the same period.
Both companies declined to comment.
Another longer-term concern could be retailers such as Aldi and new entrant Lidl, which are more like dollar stores in size and location of shops and have announced expansion plans, but analysts aren't worried yet.
"Dollar stores are a convenience play. They are not grocery stores," said Moody's analyst Mickey Chadha.
"They offer a lot of consumables that are not all private label, but also offer home products, seasonal products, electronics, apparel and accessories that are higher margin."
(Reporting by Sruthi Ramakrishnan in Bengaluru; Additional reporting by Siddharth Cavale; Editing by Sayantani Ghosh)