Americans Spending Less on Medicines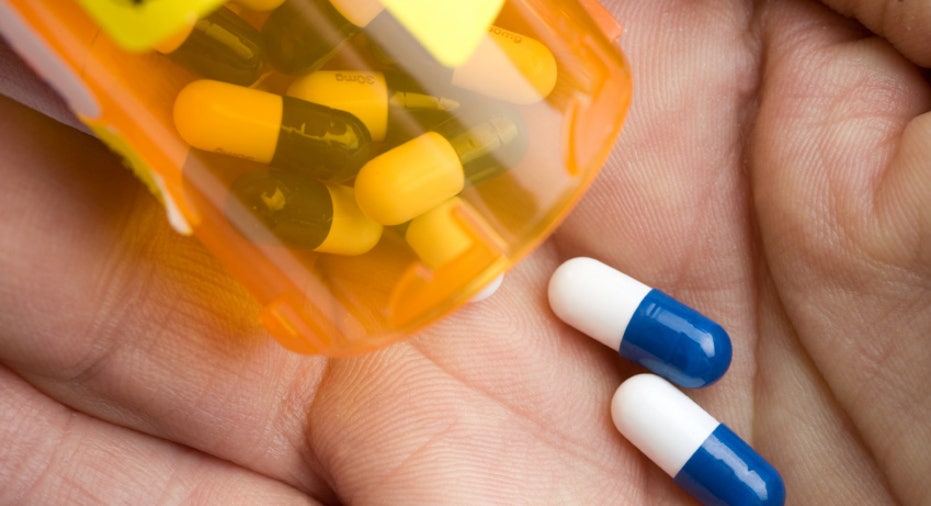 Patent expirations on big-name drugs such as Lipitor and Plavix has resulted in modestly less spending on medicines in the United States for the first time in at least 55 years, according to a report released on Thursday.
Overall U.S. spending on medicines totaled $325.8 billion in 2012, down 1 percent from 2011, according to the report from the IMS Institute of Healthcare Informatics. Adjusting for population, per capita spending fell 3.5 percent to $898.
The drop - the first since IMS began tracking drug prices in 1957 - marks the beginning of what is expected to be several years in which U.S. spending on prescription drugs will grow more slowly than overall healthcare costs, said Michael Kleinrock, director of research development at IMS.
The shift is being made at the same time the Affordable Care Act, designed to improve access to healthcare insurance, gets set to take effect next year.
The biggest factor behind the drop was the availability of lower-cost generic versions of drugs such as Pfizer Inc's cholesterol-lowering Lipitor. New generics contributed $28.9 billion to last year's reduction in medicine spending.
The pharmaceutical industry has been grappling with an unprecedented "patent cliff" that ratings agency Fitch has estimated will mean the loss of more than $70 billion in revenue from brand-name medicines between the second half of 2011 and the end of 2015.
Last year's patent expiries also included Sanofi SA and Bristol-Myers Squibb Co heart drug Plavix, and AstraZeneca Plc's antipsychotic, Seroquel.
Higher health costs and a weak economy have led many Americans to cut back on visits to the doctor. Admissions to hospitals also remained on the wane and the flu season in early 2012 was relatively mild.
"Patients are being influenced by higher out-of-pocket costs as employers seek to rein in insurance costs," Kleinrock said.
IMS also found that visits to emergency rooms increased 5.8 percent last year.
"Some choices that people are making may not be in everyone's best interest," Kleinrock said, noting that some emergency room visits could be by people putting off needed care.
U.S. healthcare costs remain heavily concentrated among relatively few patients suffering from multiple chronic conditions, cancer or other serious diseases.
Within the population of commercially insured people under the age of 65, 5 percent of them incurred 51 percent of total healthcare costs - or $15,684 per person in 2012.