Amazon steps up Walmart battle with new Prime offer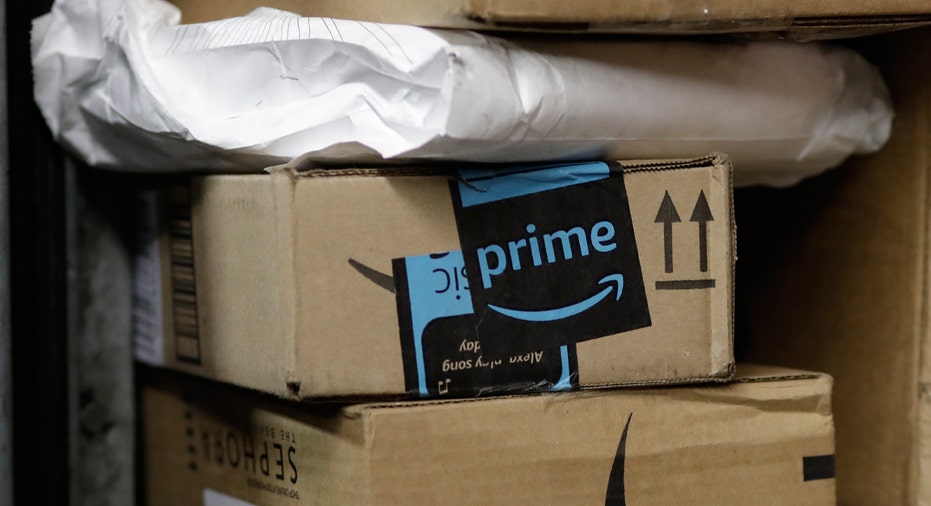 Amazon (NASDAQ:AMZN) on Tuesday escalated its ongoing price war with Walmart (NYSE:WMT), offering a discounted Prime membership rate for low-income individuals.
Customers who have a valid Electronic Benefits Transfer (EBT) card, commonly used by those enrolled in government-assistance programs like Temporary Assistance for Needy Families and the Supplemental Nutrition Assistance Program, can enroll in Amazon's Prime service, which normally costs $10.99 a month or $99 per year, for $5.99 per month with an option to cancel at any time.
"We designed this membership option for customers receiving government assistance to make our everyday selection and savings more accessible, including the many conveniences and entertainment benefits of Prime," Amazon's vice president of Prime, Greg Greeley, said in a statement.
The move by the e-commerce behemoth takes aim at Walmart, which has long been known for its cavernous retail spaces and ultra-low prices. After acquiring Amazon rival Jet.com last year, Walmart doubled down on its efforts to compete with the nimble online retailer as it looks to gain even more market share on the World Wide Web.
To better compete against Amazon's Prime service, Walmart in April launched a discount on about 10,000 items for customers who make purchases online but opt to pick them up in store after unveiling no-membership required free two-day shipping for two million items. That no-strings-attached shipping strategy is one CEO Doug McMillon, at the company's annual shareholder meeting last week, said is a compelling value offer for Walmart customers.
Taking a hit at his rival, McMillon argued that requiring customers to pay a membership fee annually is essentially asking them to pay for shipping costs up front.
"It's not really free shipping if you have to pay for it and I think customers are figuring that out…why would you pay for a membership? A lot of customers don't have $100 to give away," he said.
As Amazon's net sales grew 23% in the first quarter, Walmart's comparable-store sales – a key metric used to measure retail performance – grew 1.4% while many other brands suffered with slowing in-store foot traffic. At the same time, the company's e-commerce sales jumped more than 60%, though that figure compares to the same quarter last year, before its Jet.com buy.
To help reduce costs associated with increased demand for online orders, Walmart last week said it was testing out a program in which its employees could cover the so-called "last mile" of delivery on a volunteer basis. Ideally, the strategy would allow Walmart to speed up delivery times and keep prices low as it cut costs on the most expensive part of the delivery process.
But McMillon exercised caution at the shareholder meeting, saying Walmart "may take our time on this," stressing that delivery companies FedEx and UPS would likely still have a role in the company's overall plan, and that the associate-delivery component is "just a piece of it."