Al Jazeera to Shut Down American News Channel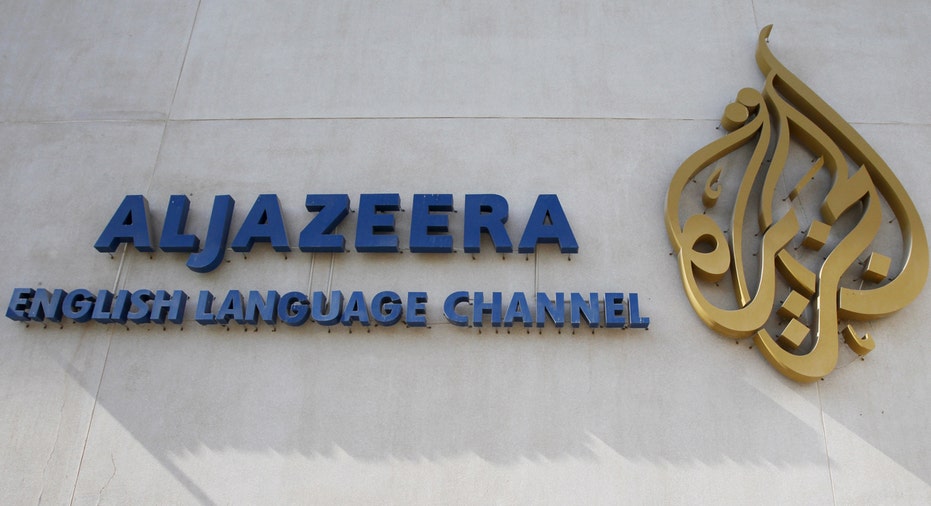 Al Jazeera said it would shut down its American news channel, Al Jazeera America, by the end of April, less than three years after its launch.
Al Jazeera cited "the economic landscape of the media environment."
The media network has been battling business woes and internal controversies that have led to the departure of some senior executives.
Qatar-backed Al Jazeera America, which was launched in 2013, said it is "committed to conducting this process in a way that is consistent with its respect for colleagues."
The parent company, Al Jazeera Media Network, said it would now focus on expanding its digital platforms in the U.S.
The wind-down comes amid turmoil at Al Jazeera America. The network last year was hit with a number of high-level employee departures and a lawsuit from a former network employee. The suit charged that a senior executive was hostile to women and made anti-Israel remarks.
In November, Al Jazeera America suspended its general counsel after questions were raised about his qualifications to practice law in New York.
Earlier this month, two Major League Baseball players filed defamation lawsuits against Al Jazeera America over statements made in a documentary about performance-enhancing drugs in sports. The documentary also suggested Denver Broncos quarterback Peyton Manning took such drugs while recovering from neck surgery, a report that the quarterback has denied.
Despite the controversies, Al Jazeera America also has received praise for its journalism, but its ratings have been minuscule, and it has made staff cutbacks and shifts in program strategy in attempts to save money.
One issue is that Al Jazeera America failed to secure broad distribution in the U.S.—in part, according to people familiar with the matter, because of distributors's concerns about its Arabic-language sister channel's reputation for having an anti-American slant in the past.
Al Jazeera gained distribution for the American network by buying Al Gore's struggling channel Current TV in 2013 for nearly $500 million.
The Associated Press contributed to this article.
By Chelsey Dulaney