After Trump meeting, Ukraine to import US thermal coal for the first time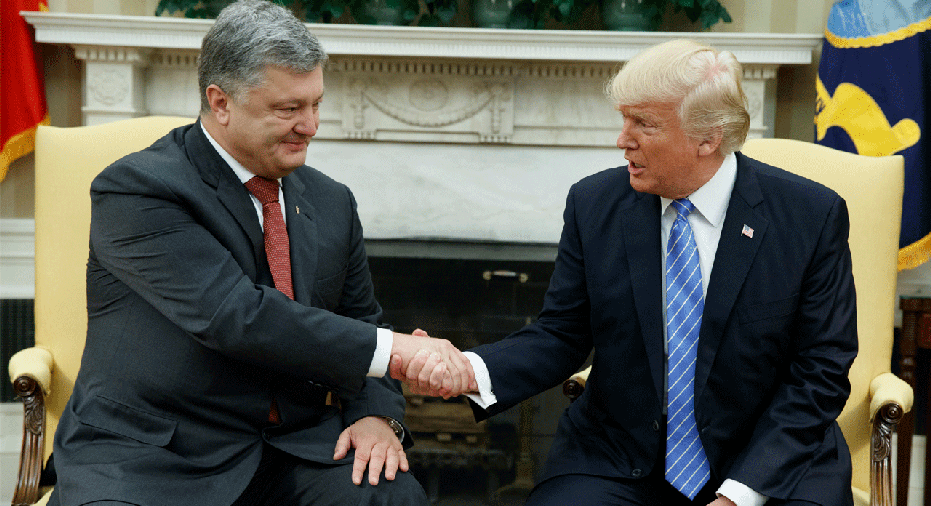 Ukrainian state-run energy company Centrenergo said on Monday it had struck a deal with U.S. trader Xcoal to import 700,00 tonnes of thermal coal this year - the first time Ukraine has imported the commodity from the United States.
The contract is a result of an agreement between Ukrainian President Petro Poroshenko and U.S. President Donald Trump, who has promised a "golden era" of U.S. energy business by boosting exports.
Ukraine was once a major producer of anthracite, used in power generation, but it has faced a shortage in recent winters as it lost control of key mines after the outbreak of a pro-Russian separatist conflict in industrial eastern regions in 2014.
Under the trial contract, the first vessel from the United States will bring around 85,000 tonnes to Ukraine in early September at a cost of $113 per tonne, Centrenergo chief Oleh Kozemko said at a joint briefing with Xcoal at the US embassy.
"Thanks to the 700,000 tonnes we will get through the autumn-winter period without a problem," he said, declining to say how much the company would pay for the rest of the shipments this year.
The volume amounts to about 8 percent of Ukraine's total anthracite demand in 2016, although the energy ministry has forecast consumption falling by around a third this year.
Kozemko said Poroshenko and Trump discussed Ukraine purchasing coal from the United States during the former's official visit to Washington in June.
Trump has vowed to revive the fortunes of struggling U.S. coal miners, whose output last year sank to the lowest level since 1978.
Meanwhile, Ukraine's pro-Western authorities are anxious to retain U.S. support in its standoff with Russia following the ouster of a Kremlin-backed president in 2014
U.S. Secretary of Commerce Wilbur Ross welcomed the deal with Pennsylvania-based Xcoal, which is one of the largest exporters of coal from the United States.
"As promised during the campaign, President Trump is unshackling American energy with each day on the job. This has brought enormous benefit to our nation's coal communities, and will now also benefit an important international partner," he said in a statement.
Ukraine suffered widespread power cuts in the winter of 2014/15 due to the squeeze on anthracite supplies.
It used to depend heavily on Russian gas but has had to find other energy sources since relations deteriorated with Russia's annexation of Crimea in 2014 and support for separatists in eastern Ukraine.