Aetna and Humana Argue a Merger's Benefits as Antitrust Trial Begins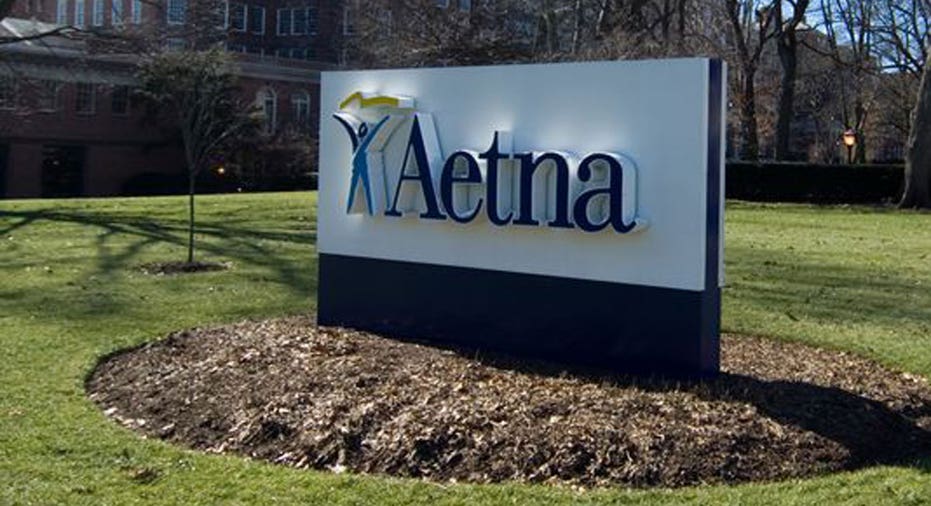 The Justice Department and proposed merger partners Aetna Inc. and Humana Inc. presented a judge Monday with starkly different visions of how the transaction would affect the marketplace, kicking off a second antitrust trial with major implications for the health insurance landscape.
Opening statements launched the government's second current court battle against consolidation among health insurers. One group of Justice attorneys has been on the second floor of the courthouse here challenging Anthem Inc.'s planned acquisition of Cigna Corp. On the sixth floor Monday, a different Justice team targeted the Aetna-Humana deal, arguing the merger would harm senior citizens who buy private Medicare plans and could hurt consumers who buy plans on Affordable Care Act marketplaces.
Decisions in both cases are expected next month, likely the last major tasks for Obama administration antitrust enforcers before President-elect Donald Trump takes office.
Competition between Aetna and Humana has been "critically important," especially in the market for private Medicare Advantage plans, a government-backed alternative to traditional Medicare for seniors, Justice Department lawyer Craig Conrath told a judge Monday.
Mr. Conrath said the merger would mean an unacceptable loss of competition in more than 350 counties where Aetna and Humana currently compete head-to-head to sell Medicare Advantage plans.
Mr. Conrath said traditional government-run Medicare is not enough of a competitor to prevent potential price increases by the merged company. And the insurers' proposal to fix their deal by selling more than $100 million in assets to insurer Molina Healthcare Inc., which is largely focused on Medicaid, wouldn't satfisfy the need for competition, he said.
"Molina is just not going to have the ability to replace the lost competition," Mr. Conrath said.
As for the ACA insurance marketplaces, Aetna has withdrawn from selling coverage on most of the state exchanges in which it participated, including in the three states that the Justice Department alleged would be harmed by the merger.
Mr. Conrath, however, said the issue remained relevant. Aetna "cannot dodge an antitrust problem by closing up shop," he said.
Aetna lawyer John Majoras said the government's arguments about the insurance exchanges address "a pretend world, one that does not exist anymore." He said Aetna, like other insurers, was withdrawing from the exchanges because it has suffered mounting financial losses.
Mr. Majoras said traditional Medicare would be a considerable restraint on a post-merger company and the combined firm would still need to offer favorable products in order to attract business from the 10,000 new seniors who age into Medicare every day.
And he said Molina would use the divested assets to emerge as a considerable competitor. "This isn't some feeble company, as the government would like to present," he said.
Mr. Majoras and Humana lawyer Kent Gardiner both said the Centers for Medicare & Medicaid Services, which is part of the U.S. Department of Health and Human Services, is a powerful regulator that would discipline the merged company.
CMS sets reimbursement levels and has very specific regulations for bids by private insurers to offer Medicare Advantage products, which has meant that prices have remained stable over time, Mr. Gardiner said. "This is fundamentally different than a purely private market," he added.
Lawyers for both companies said a merged Aetna-Humana would combine two complementary firms and create a more balanced business that could save money and produce better and more innovative products.
U.S. District Judge John Bates, who is presiding over the case, didn't ask questions during the opening presentations. Trial proceedings are set to run through Dec. 30.
The Justice Department filed suit in July to challenge both the Anthem and Aetna transactions, which if allowed to proceed would leave the nation with three giant health insurers. In addition to the two merged companies, the third would be UnitedHealth Group Inc.
As with the Anthem trial, a large crowd turned out for the start of the Aetna case, prompting court staffers to open two additional courtrooms to accommodate all the visitors.