Ad Buyers Are Bullish on Possible Viacom-CBS Reunion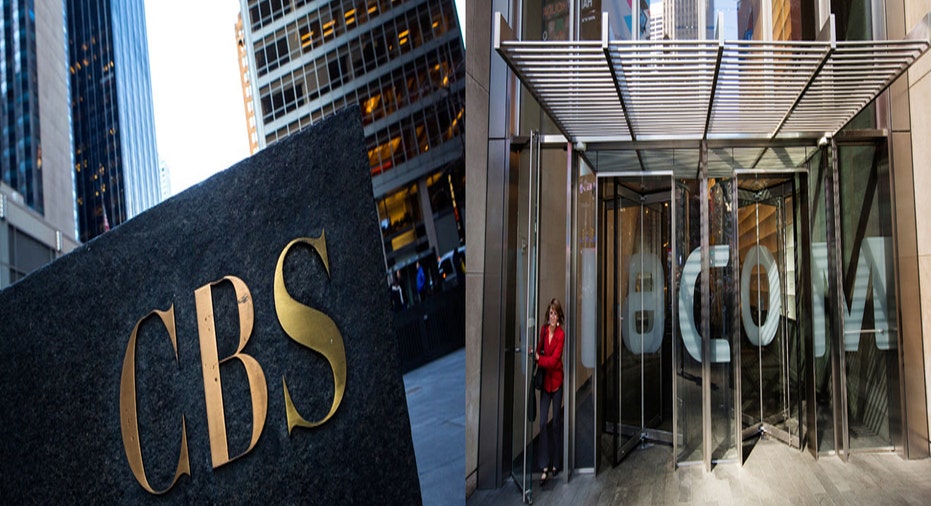 As Viacom Inc. and CBS Corp. explore a merger that would reunite the two media companies after more than a decade, media buyers who control a large portion of their ad revenues are offering their nods of approval. They envision complementary audiences, ad products and possible discounts for bulk buys across multiple clients.
Media-buying executives see the potential union as a one-stop-shop where they'd be able to buy ads targeting young viewers on Viacom cable brands like MTV and Comedy Central, and ads aimed at older audiences on broadcast juggernaut CBS. The ability to commit ad dollars to one larger unified group instead of two separate groups could lead to increased commitments and ultimately cost efficiencies, several buyers said.
"From a buyer's perspective it creates healthy competition in the marketplace and gives us a great deal more fluidity across a diverse set of assets," as well as more "compelling packages," said David Cohen, president of Interpublic Group of Cos.' Magna media-buying unit in North America. "Viacom is the scrappy kid in the playground willing to try anything once and CBS is the tried and true elder statesman. The juxtaposition of these two is actually quite exciting and something I'd very much like to see."
National Amusements Inc., which holds nearly 80% voting stakes in CBS and Viacom, on Thursday called for the companies' boards to explore a reunion. In a letter to the boards, National Amusements said it believed a merger could "allow the combined company to respond even more aggressively and effectively to the challenges of the changing entertainment and media landscape."
While ad buyers expressed optimism, a merger won't make Viacom's stark challenges go away, especially the ratings challenges at many of its channels. While the company was once regarded as the go-to place on the cable dial to attract young viewers, it has struggled to maintain that identity as cord-cutting and cord-shaving chip away at its audience.
Nevertheless, there are promising advertising synergies. A reunion could allow the combined company to sell its broadcast and cable networks as a package in the "upfront" ad marketplace, when marketers commit to buying large amounts of inventory for the year. That's the approach of Comcast Corp.'s NBCUniversal and 21st Century Fox, for example.
"It creates a direct competitor to NBCU like tomorrow," said one buyer. "If we're trying to negotiate a two billion-dollar deal with a group, it's easier for us to do business with NBCU because they have such a wide depth and breadth. CBS and Viacom don't have that breadth."
With a joint offering, combined with better data that proves the ads work across more clients, "naturally we'd spend more," added another ad buyer.
"The prospect of these two powerhouses reuniting opens up the possibility of new cross-platform media buys that tap into their great brands and programming." said Christina Norman, CEO of Media Storm, a media agency that supports CBS Sports and Viacom's Logo and CMT networks. Ms. Norman was a former president of Viacom's MTV.
Viacom also brings "data acumen" to CBS, he said. Viacom this May rolled out a product that uses American Express purchase data to help advertisers target consumers close to a point of sale. Most networks, including Viacom, have begun experimenting with technology that supports more sophisticated and automated ad-targeting, said another buyer.
There are some other potential benefits of a merger. Viacom could bring CBS international reach, and could potentially supply programming for CBS's subscription streaming service, CBS All Access. And the same scale that provides leverage with ad buyers will help the company in negotiations with pay TV providers. Plus, there are obvious cost savings.
Ad buyers said Viacom could benefit from the oversight of CBS Chief Les Moonves, whose close relationship with the Redstone empire's new mogul, Shari Redstone, has him poised to become CEO in the event of a merger.
"Les is a great monetizer of programming," said one ad buyer. "There's no doubt [Viacom's] product could benefit from a new leader."
By Alexandra Bruell