Activists' Next Target: GE?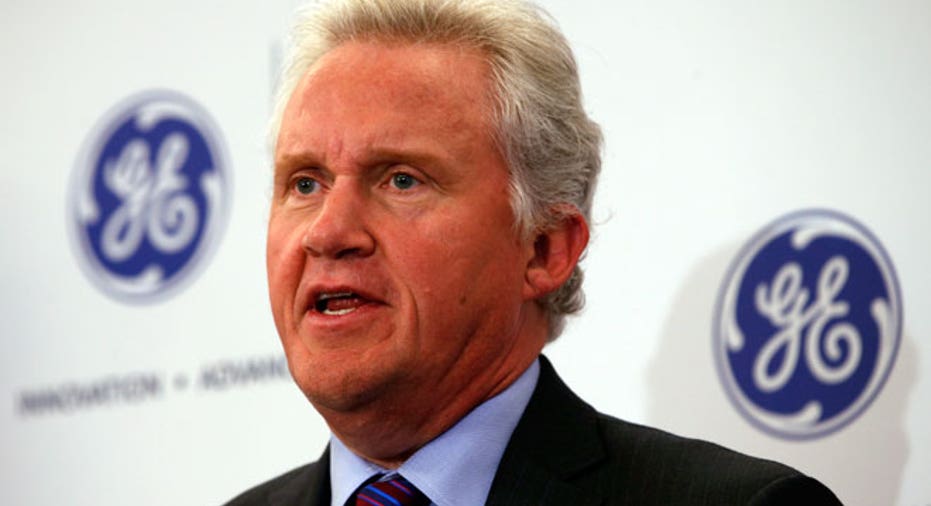 Could General Electric (NYSE:GE) be the next target of activist investors?
Some people inside the mega company think so, which is one reason they say chief executive Jeffrey Immelt invited famed shareholder activist Nelson Peltz to speak with his senior management team, the FOX Business Network has learned.
A spokesman for GE confirmed the meeting took place in August of last year, adding that it "was a discussion about the markets broadly, not about GE." But people with direct knowledge of the event say Peltz discussed shareholder activism and specifically discussed what a shareholder activist might want out of GE's management, including where the company can cut staff, and what pieces of the huge conglomerate management might sell off to jolt its stock price.
"He spoke specifically about how an activist might look at GE, and what management might do to meet those demands," said one person with direct knowledge of the event.
A spokeswoman for Peltz declined to comment.
Activist investors have made a name for themselves lately by snapping up shares of companies like Sotheby's, eBay, Yahoo and even Apple and demanding that management take steps to increase shareholder value.
Some activists, such as Daniel Loeb of Third Point LLC, demand seats on the target company's board, as he recently did as part of his battle with Sotheby's, the famed auction house. Last week, Sotheby's rejected Loeb's demands to have himself and two other executives appointed to its board.
Peltz, meanwhile, the founder of Trian Fund Management, has been locked in a nasty war with the management of PepsiCo (NYSE:PEP), after taking a 0.8% stake in the soft drink and food manufacturer. Peltz is seeking a break-up of the company.
Corporate executives say some of the recent efforts of activists have done more harm than good, by destabilizing management of the target companies. They point to the use of lobbyists by William Ackman, the head of the hedge fund Pershing Square, to prod regulators into investigating nutritional supplement maker Herbalife (NYSE:HLF).
Ackman has a massive "short" position on Herbalife and he has attacked the company as an illegal "pyramid scheme," in which profits are made through distribution fees rather than selling the underlying product. He has called on regulators to launch a probe into its business practices, and as FOX Business first reported, the Federal Trade Commission last week launched a formal civil probe into Herbalife's business, causing the shares to plummet.
A spokesman for the company says: "We are confident that Herbalife is in compliance with all applicable laws and regulations."
It's unclear how worried GE's management is over being a target of activists. The company recently announced plans to spin off its credit card unit; it raised its dividend last year and has been buying back shares, all moves intended to appease investors.
The meeting with Peltz was attended by Immelt and members of his senior staff. GE officials say such discussions between senior management and top market executives known internally as "leadership meetings" occur from time to time.
But the timing of this meeting came as activists have increasingly targeted companies they believe have underperformed in the stock market, and GE may well fit into that category. Shares of GE have rebounded from their lows during the 2008 financial crisis, where costs associated with funding its financial products division nearly sunk the company. Still, they are well below their  highs achieved back in 2000, when the company, under the leadership of CEO Jack Welch, was one of the market's hottest stocks, trading at nearly $60 a share.
With a market value of more than $250 billion, GE is one of the biggest companies in the world, but size didn't stop activist Carl Icahn from taking a stake in Apple, and prodding management to increase its share buyback -- which it recently did.
"GE is a pretty big whale" for an activist to target, said analyst Brian Langenberg, who added that the company has been "doing the things it should be doing" to appease activists such as buying back shares and shedding assets.
Still, he says the chance of an activist attack is "greater than zero," adding "there is always a chance."