Ackman Swoops in With $2.2B Bet on Air Products and Chemicals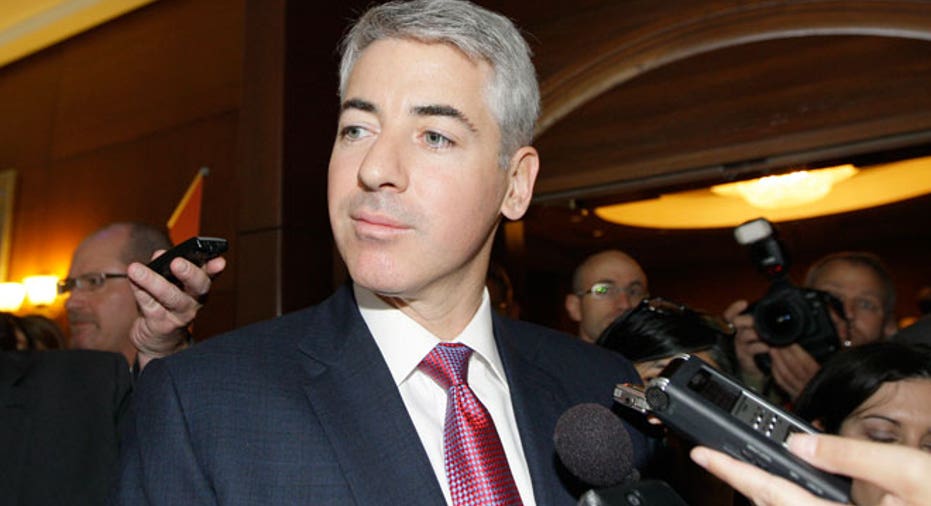 Marking its biggest-ever purchase, Bill Ackman's Pershing Square Capital Management revealed on Wednesday taking a 9.8% stake in industrial giant Air Products and Chemicals (NYSE:APD).
The announcement ends weeks of speculation over who the mystery target of Ackman's closely-followed hedge fund was.
A Pershing spokesperson said the position was worth $2.2 billion.
In a Securities and Exchange Commission filing, Pershing said it believes Air Products' common stock is "undervalued and is an attractive investment."
The filing also says Pershing plans to "engage in discussions" with the company, management, the board of directors and other investors "that may relate to governance and board composition, management, operations, business, assets, capitalization, financial conditions, strategic plans and the future of the issuer." The hedge fund also said it may consider soliciting proxies.
In response to the news, shares of Allentown, Pa.-based Air Products jumped as much as 4% to $109.88 -- a new all-time high. In more recent trading, it was up 2.55% to $108.23.
"It's hard to be surprised by anything Ackman does. There is no company that is safe or too big," said Alex Khutorsky, managing director at the Valence Group, a boutique M&A advisory investment bank that focuses on the chemical industry.
Air Products, which supplies hydrogen and semiconductor materials, said in a statement that it has not been contacted by Pershing, but it "welcomes new investors and looks forward to engaging" with the hedge fund to "understand its views."
The company also noted recent steps it has taken to boost shareholder value in a "very challenging economic environment," including streamlining its portfolio, expanding in emerging markets, cutting costs by more than $150 million and buying back $460 million of stock in fiscal 2013 alone.
Air Products also said its 2013 total shareholder return of 21.6% through July 24 is more than double that of its industrial gas peer group and it sees "significant operating leverage" in its existing assets. The company generated $9.61 billion in revenue last year and employs almost 21,000 people.
Shares of Air Products, which entered the day with a market cap of about $22.1 billion, have rallied 35.6% over the past year, compared with 22.7% for the S&P 500. However, Air Products is up just 14.3% over the last five years, while the S&P 500 has jumped 34.5% over that span.
"Air Products continues to actively assess additional steps it can take to further improve operations and increase value to shareholders," the company said.
The timing of the Air Products investment is interesting because just last week the company adopted a stockholder rights plan, or so-called poison pill, designed to defend against hostile takeovers.
"It sounds like they knew something was coming," said Khutorsky. "I think they got nervous."
At the time, Air Products cited "unusual and substantial activity" in its shares and said the plan would help "promote the fair and equal treatment of all stockholders" in the event an entity took a large stake. Yet the company said the move wasn't driven by "any specific takeover bid or other proposal to acquire control" of the company.
Pershing declined to provide more details on the reasons behind the purchase. However, Ackman often invests in companies with a goal of making improvements and boosting the stock price.
Ackman has been burned after saying late last year nutrition company Herbalife (NYSE:HLF) is essentially a Ponzi scheme and making a $1 billion bet its stock will fall. The stock is up some 82% for the year, which has reportedly cost Pershing at least $200 million.
Pershing was also stung by a poorly-timed investment in retailer J.C. Penney (NYSE:JCP), which has seen its stock drop 18% this year alone.
However, Ackman was able to successfully push out Procter & Gamble (NYSE:PG) CEO Bob McDonald earlier this year.
Khutorsky said he believes Air Products shareholders should view the Pershing investment as a favorable development.
"For the most part, where [Ackman] goes long, he seems to create not just short-term value, but I think he's got a pretty good track record of creating long term value," he said.
After Ackman asked investors several weeks ago to commit $1 billion to help pay for an investment in an unnamed U.S. company, a guessing game began about who the mystery target was.
Shipping giant FedEx (NYSE:FDX) saw its stock pop earlier this month amid speculation Ackman was about to swoop in, while others suggested the hedge fund could be eyeing security-system company ADT (NYSE:ADT).
Shares of Boca Raton, Fl.-based ADT jumped 2.76% to $43.25 on Wednesday, while Memphis's FedEx gained 0.66% to $104.21.