Accreditor of for-profit colleges loses appeal to stay alive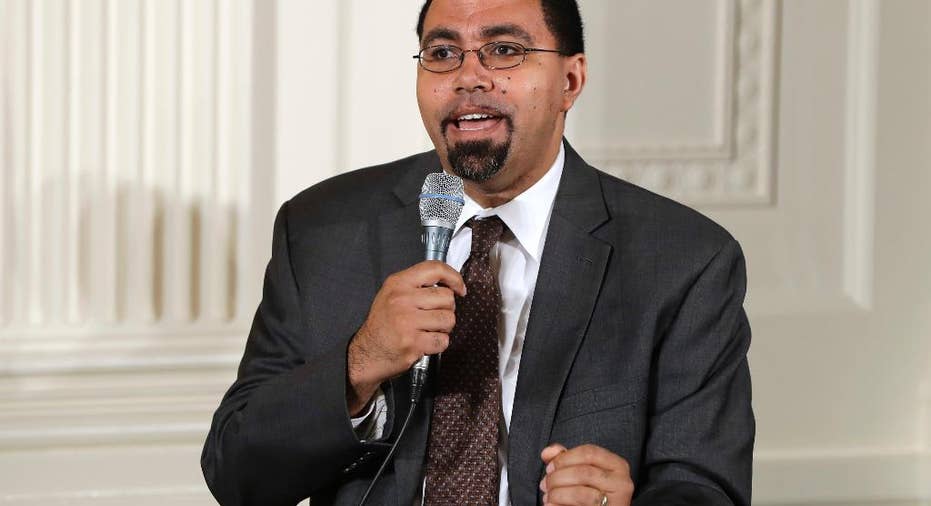 Federal education officials are standing by their decision to cut ties with the nation's largest accreditor of for-profit colleges — a ruling that will bar hundreds of schools from providing federal financial aid and likely force some to close.
The Accrediting Council for Independent Colleges and Schools, which oversees more than 250 institutions nationwide with a combined enrollment of 600,000 students, had appealed a September Education Department decision to strip it of credentialing authority.
Both Education Department staff and a federal advisory panel overseeing educational accreditors recommended the action based on ACICS' alleged longstanding failure to competently handle its oversight duties.
Education Secretary John B. King Jr. denied an appeal by the group on Monday on the grounds of "a profound lack of compliance" with federal standards for accreditors. King dismissed ACICS's argument that stripping its accreditor status would hurt currently enrolled students.
"The interests of students are of foremost concern to me and this department, but students' interests are best served by proper application of the recognition criteria," King wrote.
For students at closed schools, the government would offer forgiveness of federally guaranteed student loan debt.
Among the government's concerns were the poor employment outcomes among students at the ACICS institutions and findings of falsified graduate employment rates. Some of the council's schools had been investigated for fraud and other misconduct, including the now-defunct Corinthian Colleges and ITT Technical Institute chains. At Corinthian alone, thousands of its former students are asking the Education Department to forgive their federal loans, in a taxpayer bailout that could top $3 billion.
The department's fall decision to terminate ACICS was made by Emma Vadehra, King's chief of staff at the time. She said "ACICS' track record does not inspire confidence that it can address all of the problems effectively."
In a statement, ACICS interim president Roger Williams said the organization would "seek immediate redress from the courts" to avoid de-recognition as an accreditor.
The move comes after the high-profile failure of major for-profit college chains amid questions about their business practices and the quality of the education they offered. In September, ITT Technical Institute announced it was shutting down all 130 of its U.S. campuses, leaving more than 35,000 students scrambling across more than 30 states. The chain was banned in late August from enrolling new students who used federal financial aid because Education Department officials said the company had become a risk to students and taxpayers.
Schools accredited by ACICS received $4.7 billion in federal student aid last year, money that will be cut off after 18 months if the schools do not find a new accrediting agency. Because the overwhelming majority of students use federal loans to finance their educations, ACICS accredited schools will need to find new accreditors or shut down in most instances.
Under federal rules, students who attend schools that shut down during their education are eligible to have their federal loans forgiven, meaning that the action against ACICS could prove costly for the government. But critics of for-profit education say that continuing to allow failing schools to enroll students would cost far more.
____
Associated Press writers Jennifer C. Kerr in Washington and Collin Binkley in Boston contributed to this report.