3 Reasons Why Amazon's Prime Video Won't Kill Netflix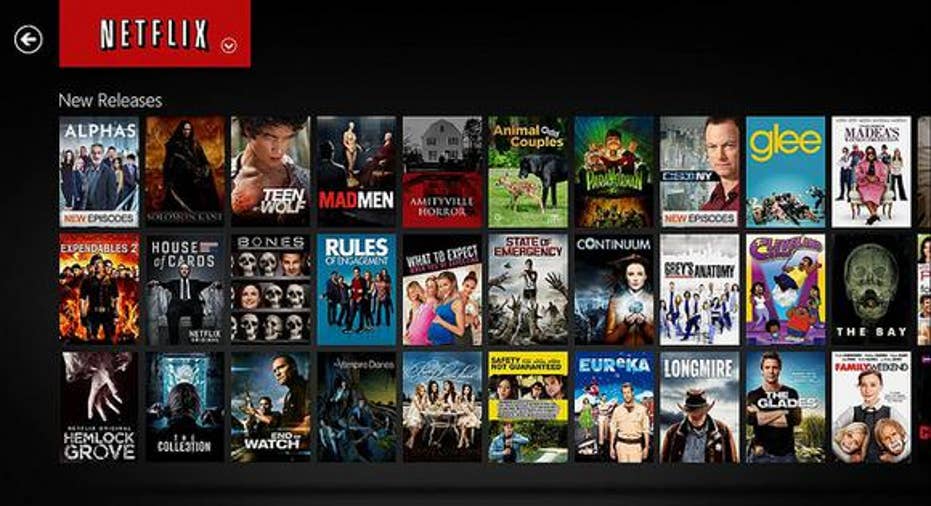 In a move that's been widely anticipated, Amazon.com is finally offering monthly subscriptions to its growing vault of Amazon Prime video content. Folks can now pay $8.99 a month to stream Amazon Prime offerings or $10.99 a month for Amazon Prime itself.
It's a smart move. It pumps up the implied price of Amazon's video catalog. It's no longer just one of the many perks that folks joining Amazon Prime for the free two-day merchandise shipments can check out. That will help it score more content from creators that no longer see the platform as a free outlet. However, somehow the initial narrative seems to be how this is a direct shot atNetflix. It's not, and let's check out the reasons why that's the case.
1. The value proposition is -- ahem -- weird.You can now pay $8.99 a month -- or $107.88 a year -- for Amazon's Prime Video service. That compares to paying $99 a year for Prime itself, a service that includes the video platform among several other features.
That's going to make the stand-alone offering a hard sell. Is someone really going to be paying 9% more over the course of the year for something that is less? Even if you're a diehard video buff why wouldn't you just go with the regular Prime subscription and also enjoy complimentary two-day shipping of Amazon-stocks goods, monthly Kindle book rentals, music streaming, and photo storage? Even with a discount being offered for those paying for an entire year of Amazon Video upfront, the smarter choice more often than not will be to stick with the original Amazon Prime all-inclusive offering. The real winner here is the $10.99 a month Amazon Prime offering for those that want to time a lot of major purchases within a single month.
2. Amazon won't be spending as much as Netflix on contentStreaming television is a scalable business, and that also means that the top dog is going to have more money to spend on securing compelling programming. Netflix had $10.9 billion in content streaming obligations when the year began. Amazon will probably never disclose that figure, but it will never be able to get that high.
Netflix topped 75 million streaming subscribers hours into the new year, and later this afternoon we will likely learn that Netflix closed out last month with more than 80 million accounts worldwide. You can divide $10.9 billion into what Netflix expects to be more than 77 million paying subscribers to see that it's investing more than $140 per subscriber in content costs. With Amazon generating far less than that -- it may never tell -- it won't be able to afford a Netflix-like catalog of digital content.
3. Netflix is doing just fine as Prime Video growsSuccess isn't mutually exclusive. Netflix has been able to grow quite nicely as Amazon's push into online video intensifies. Both can win, and both are winning.
Amazon rolled out content for Amazon Prime subscribers five years ago. Netflix had 21.7 million domestic subscribers and just 1.9 million international accounts at the time. That didn't slow Netflix down. Netflix's domestic base has doubled to 43.4 million and Netflix's worldwide audience has more than tripled.
It's traditional cable and satellite television providers that should be breaking a sweat with every new streaming platform that makes it that much more tempting to cut the cord. Whether or not Amazon's new monthly subscriptions for Prime Video takes off, Netflix is going to keep flying as the connected community's premium service of choice.
The article 3 Reasons Why Amazon's Prime Video Won't Kill Netflix originally appeared on Fool.com.
Rick Munarriz owns shares of Netflix. The Motley Fool owns shares of and recommends Amazon.com and Netflix. Try any of our Foolish newsletter services free for 30 days. We Fools may not all hold the same opinions, but we all believe that considering a diverse range of insights makes us better investors. The Motley Fool has a disclosure policy.
Copyright 1995 - 2016 The Motley Fool, LLC. All rights reserved. The Motley Fool has a disclosure policy.