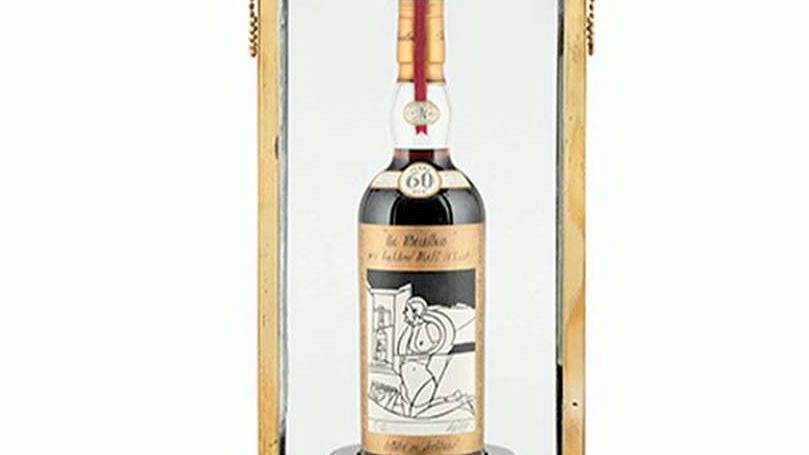 A very rare bottle of Scottish whisky fetched a whopping $1.1 million in a recent auction, a world record.
An anonymous bidder paid the record-setting price for a bottle of The Macallan Valerio Adami 1926. The whisky, bottled in 1986 after aging for 60 years, has never been opened.
Bonhams, an auction house, said the bottle sold for 848,750 British pounds, slightly more than $1.1 million, at a sale in Scotland this week. The total sale price included a buyer's premium of about $192,600.
It surpassed the previous world record set earlier this year by another bottle of the same whisky that went for 814,081 British pounds, or about $1.06 million.
"It is a great honor to have established a new world record, and particularly exciting to have done so here in Scotland, the home of whisky," Martin Green, Bonhams' whisky specialist in Edinburgh, said in a statement.
The New York Times, citing a Bonhams spokesperson, reported that the buyer is from Asia and made the winning bid by phone.
Macallan, a Scottish distillery, commissioned pop artists Valerio Adami and Peter Blake to design labels for a limited run of 24 bottles, with each artist creating labels for 12 bottles, according to Bonhams. Experts are unsure of how many Adami bottles still exist. One bottle was reportedly destroyed in an earthquake in Japan in 2011, while another one may have been opened and consumed.