What is Mick Jagger's net worth?
Rolling Stones singer has been touring for decades
The Rolling Stones have been a band for more than 50 years, so frontman Mick Jagger has had decades of selling records, playing live to large audiences and making other moves to build up a sizeable fortune.
The Stones formed in England in 1962 and released their first single the next year. Their debut album hit No. 1 on the U.K. charts for 12 weeks and peaked at No. 50 on the Billboard Top 50 in the U.S.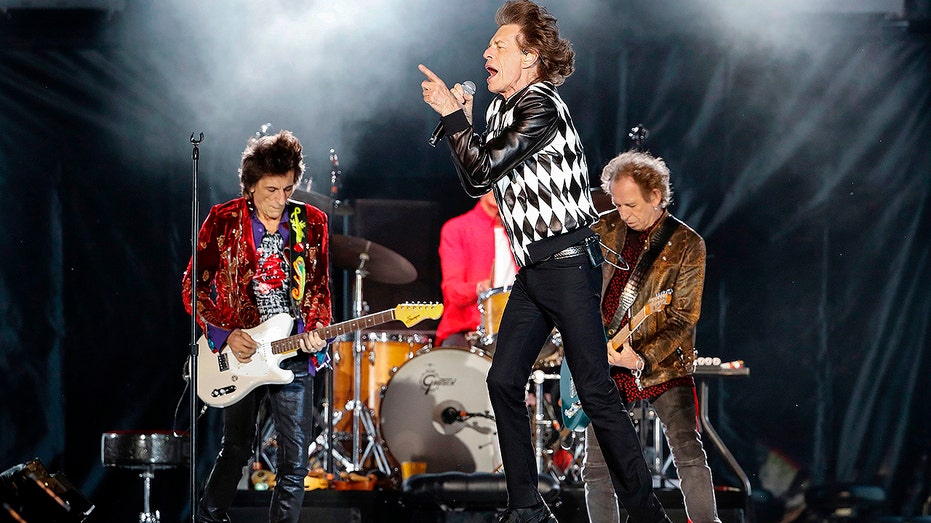 MICK JAGGER'S HEART SURGERY IS A 'MIRACLE PROCEDURE:' DR. MARC SIEGEL
Throughout the decades, the band has sold an estimated 200 million records. They've had 15 gold, 27 platinum or multi-platinum and one multi-diamond album certified by the Recording Industry Association of America. Eight Rolling Stones singles peaked at No. 1 on the Billboard Hot 100 and nine of their albums hit No. 1.
Jagger has also seen success as a solo artist. His collaboration with David Bowie, "Dancing in The Street," peaked at No. 1 on the Billboard Hot 100 in 1985.
While Jagger is best known for his singing, he has also acted in several movies, including starring as the titular character in 1970's "Ned Kelly." More recently, he co-created, produced and wrote for the HBO music drama series "Vinyl."
GET FOX BUSINESS ON THE GO BY CLICKING HERE
Jagger's net worth is estimated at $360 million, according to celebritynetworth.com.
He hasn't stopped earning, either. The Rolling Stones continued touring in 2019, though the band had to postpone some dates after 75-year-old Jagger underwent heart surgery. Still, the band earned $41 million in 2019, ranking them among the top celebrity earners for the year, according to Forbes.
THE HIGHEST-GROSSING TOURING ARTISTS OF THE DECADE
Altogether, the band toured six times between 2012 and 2019 and they earned $929 million during the past decade.