Grammys awards chief fires back at ousted CEO's 'conflict' charges
On eve of Grammys show, the Academy says Deborah Dugan's claims are 'categorically false'
Ousted Grammys head and the group's first female CEO, Deborah Dugan, hit the morning news shows Thursday on "CBS This Morning" and ABC's "Good Morning America" to elaborate on her claims of corruption and alleged sexual harassment at the Recording Academy and called the awards process "rigged."
Dugan told CBS that the nominating process was filled with "blatant conflicts of interest" for music's most prestigious awards, including the "Song of the Year" category.
"Not only are there trustees that have (a) conflict of interest on particular artists that are nominated," said Dugan, "but more importantly, there are even artists that are nominated that are in the room."
Late Thursday, Bill Freimuth, the Academy's Chief Awards Officer, fired back in a statement. "Spurious allegations claiming members or committees use our process to push forward nominations for artists they have relationships with are categorically false, misleading and wrong." The statement also offered an overview of the complete voting process on the Academy website.
The Grammy Awards air Sunday on CBS and Freimuth said, "We are acutely aware that many artists have worked a lifetime for this moment at music's biggest night and it is them we want to focus on when we celebrate this weekend." To that end there is no mention of the current conflict on the Academy's web site
Dugan and her attorney elaborated to Gayle King and CBS' morning team on her bombshell claims, which were made in an Equal Employment Opportunity Commission complaint. Her EEOC filing was made shortly after she was placed on "administrative leave" by the Academy for alleged misconduct, which was announced on Jan. 16.
During the CBS appearance, Dugan reiterated her claim that an artist who was at the bottom of the list of those to be nominated was ultimately pushed up and moved to the top five. The complaint claimed that the nominees — who placed 18th in the top 20 — sat on the committee deciding the song-of-the-year nominees and is represented by a member of the Academy board.
"There is a system of taking care of their own," she said. "It's mostly white males that are in those rooms that make those decisions, but there's conflicts of interest." She later added: "Let's say if you represented that artist, you have financial gain if they, of course, get nominated for a Grammy."
Speaking about the identity of the still-anonymous artist, she later added: "It will come out."
GRAMMY SHOW PRODUCER BOWS OUT AMID CEO CONTROVERSY
GET FOX BUSINESS ON THE GO BY CLICKING HERE 
Dugan alleged in her EEOC claim she was sexually harassed by the Academy's general counsel, Joel Katz, who late Tuesday denied her account, and also said was paid less than former Academy CEO Neil Portnow, who left the post last year.
2020 GRAMMY AWARDS NOMINEES REVEALED: EXPERTS SHARE HOW MUCH A WIN IS WORTH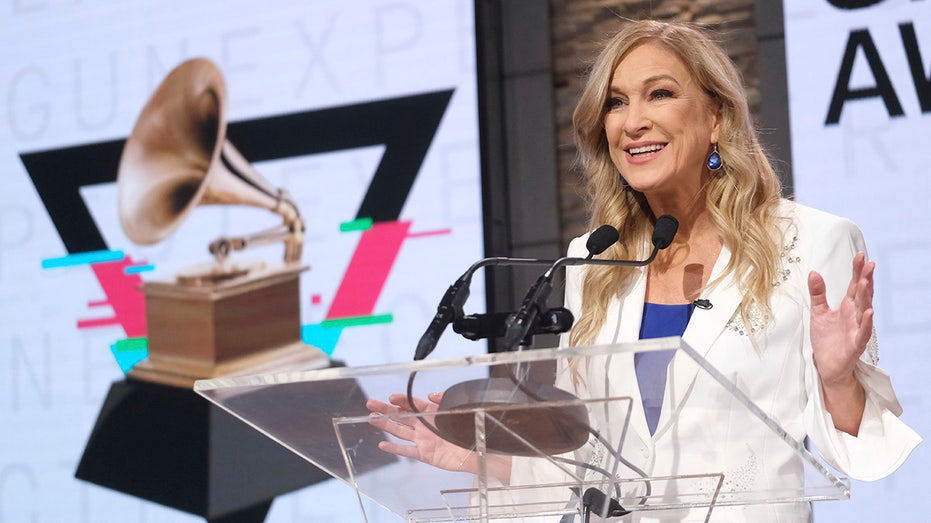 A filing with the Internal Revenue Service shows that Portnow was paid $1.74 million in 2016. Dugan said she was pressured to hire him as a consultant for $750,000 annually. Her Grammys compensation was not revealed in Tuesday's filing.
Dugan described earlier Thursday during an appearance on ABC's "Good Morning America" that Katz made the move "under the guise of a work dinner."
GRAMMYS FEMALE CEO SUES RECORDING ACADEMY OVER HER DISMISSAL
CLICK HERE TO READ MORE ON FOX BUSINESS
"I was propositioned by the general counsel entertainment lawyer of enormous, enormous power in the industry," she told George Stephanopoulos. "Starting with calling me 'babe' and saying how attractive I was and pretty I was. The evening went on to a kiss, trying to kiss me. All the way through, I felt like I was being tested in how much I would acquiesce. I realized that that was a power-setting move just on the onset as I was coming into the committee."
Katz denied Dugan's allegations through his attorney in a statement obtained by Billboard.
"Ms. Dugan's allegations of harassment and her description of a dinner at the steakhouse in the Ritz Carlton, Laguna Niguel are false and Mr. Katz categorically and emphatically denies her version of that evening," Katz said in part. "This dinner meeting was 2½ months before Ms. Dugan started her job. Mr. Katz believed they had a productive and professional meeting in a restaurant where a number of members of the Board of Trustees of the Academy, and others, were dining... Mr. Katz will cooperate in any and all investigations or lawsuits by telling the absolute and whole truth. Hopefully Ms. Dugan will do the same."
She had detailed the harassment and other issues in an email to an Academy human resources executive on Dec. 22, in which she called the Academy a "boy's club," according to the complaint. She claimed during her ABC appearance that over her six months on the job, she "found out there was a rape allegation against the former CEO that had not been brought to the attention of the board…"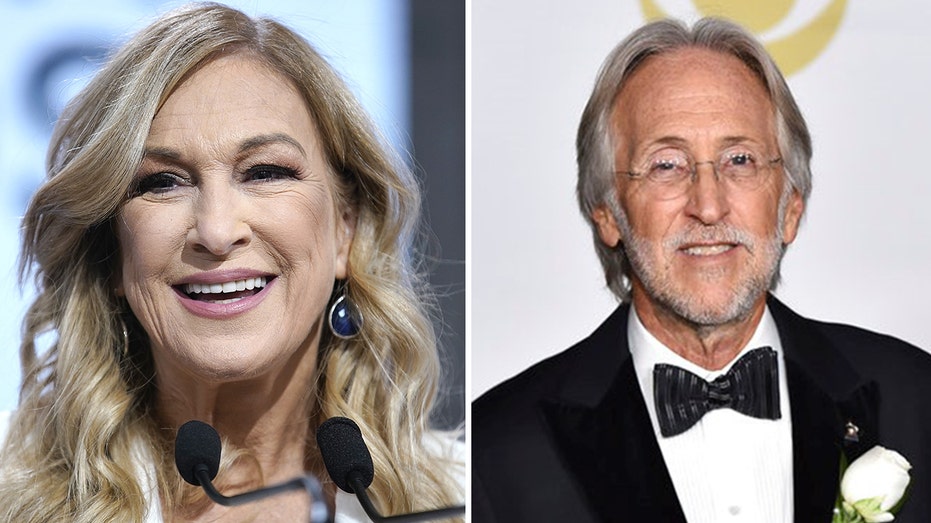 Portnow, the CEO to whom she was referring, has vehemently denied the claims.
FORMER GRAMMY CEO NEIL PORTNOW CALLS RAPE ALLEGATIONS 'LUDICROUS'
Dugan's attorney Doug Wigdor emphasized to Stephanopoulos that in her more than a decade of experience as an executive at other companies, "she never once filed an HR complaint and there was never an HR complaint filed against [her]."
Last week, the Academy said Dugan was put on leave following an allegation of misconduct by a senior leader at the organization.
In a statement to FOX Business, a representative for the Academy said: "Ms. Dugan was placed on administrative leave only after offering to step down and demanding $22 million from the Academy, which is a not-for-profit organization. Our loyalty will always be to the 21,000 members of the Recording Industry. We regret that Music's Biggest Night is being stolen from them by Ms. Dugan's actions and we are working to resolve the matter as quickly as possible."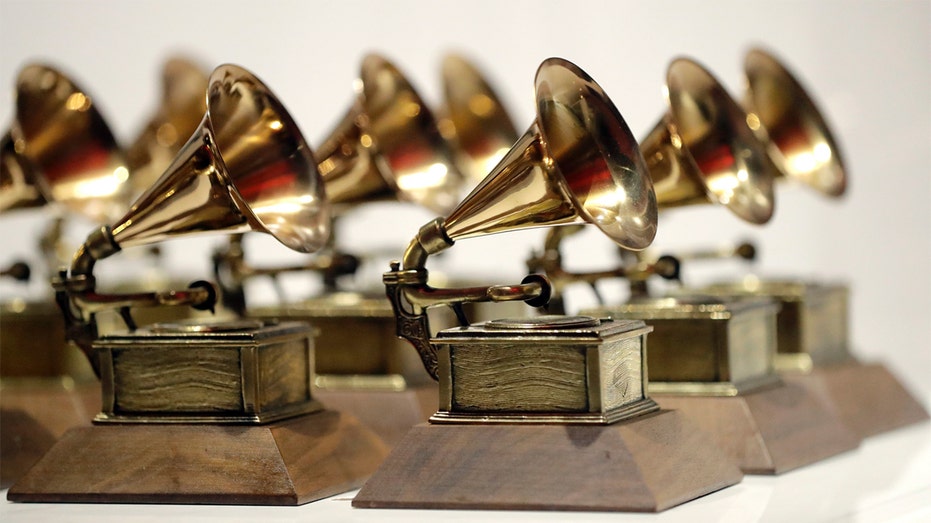 Four female members of the Recording Academy's executive committee released a statement Wednesday night emphasizing that diversity, while "not always easy to accomplish," had always been a priority.
"It is deeply disturbing to us – and quite frankly, heartbreaking - to witness the firestorm against our organization that has been unleashed. The Academy is keenly sensitive to any and all allegations of harassment or abuse," according to the statement. "We have collectively volunteered many years of service guiding and supporting this organization. We would not have taken precious time away from our families and careers if we felt that it was a 'boys' club.'"
On Tuesday, the Academy said the issue was a complaint by a female employee that Dugan had been "abusive" and created a "toxic and intolerable" work environment. Dugan's attorneys called that accusation false, saying there was no mistreatment and identifying the employee as the executive assistant she inherited from Portnow.
Despite the ongoing conflict, Dugan said she does plan to watch the 62nd Grammy Awards, which air on CBS on Sunday.
The Associated Press and FOX Business' Brittany De Lea contributed to this story
This story was updated to include comments from the Recording Academy's Bill Freimuth