Lowe's Foundation invests $50M to address 'critical' tradespeople worker shortage
The Lowe's Foundation is seeking to boost the workforce in fields including electrical, plumbing, HVAC, construction, appliance repair and carpentry
EXCLUSIVE: The Lowe's Foundation is pledging $50 million over the next five years to address what it says is one of the most critical work shortages in the country. 
The foundation will allocate the funds to help prepare 50,000 people for skilled trades careers through grants to community and technical colleges and community-based nonprofits. The aim is to boost the workforce in fields including electrical, plumbing, HVAC, construction, appliance repair and carpentry. 
Janice Dupré, Lowe's executive vice president of human resources and chair of the Lowe's Foundation, told FOX Business that they have seen the worker shortage for several years, and it's being exacerbated, in part, by myths regarding the job and the migration of children going into different careers.  
SMALL BUSINESSES STILL DEALING WITH INFLATION, LABOR SHORTAGES
That means it's not just a labor shortage but a skills shortage, she explained. 
According to a proprietary model developed by Associated Builders and Contractors, the construction industry will need an estimated 546,000 additional workers "on top of the normal pace of hiring in 2023 to meet the demand for labor." 
To combat this, the Lowe's Foundation Gable Grants program will "ensure that the next generation of builders has the knowledge and skills necessary to meet the demands of our modern world," Dupré said.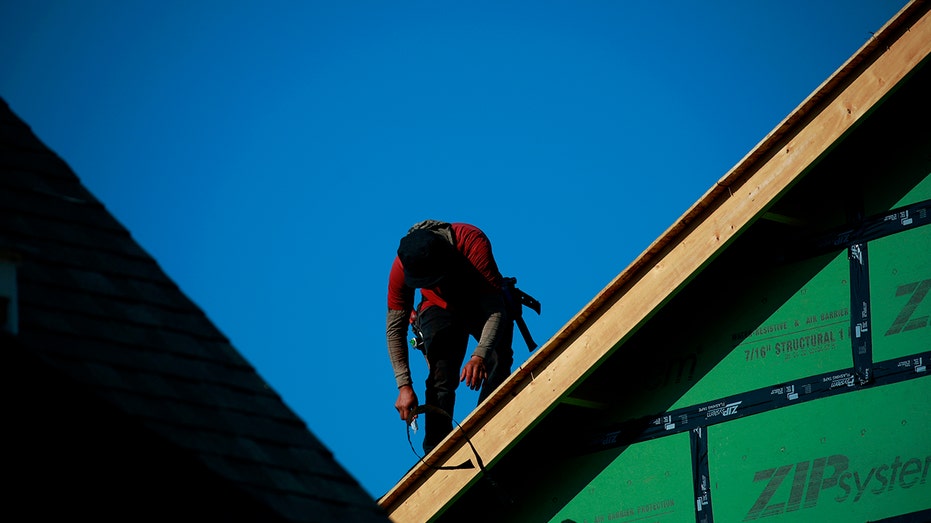 According to American Association of Community Colleges CEO Walter Bumphus, "community colleges are uniquely qualified to provide the skills education necessary to fill the workforce pipeline."
This issue, Dupré said, is the growing trend of younger generations going into different careers rather than going into the family business which could have been associated with the skilled trade. 
NEVER-ENDING 'PANDEMIC' PERKS FUELING LABOR SHORTAGE
It's creating an environment where "these kinds of family-owned businesses don't have anybody [to] turn their business over to." 
It's gotten even harder due to the boom of home renovations and repairs that was happening during the pandemic, according to Dupré. 
"We just started to see the resources dry up even quicker," she said. 
Home improvement boom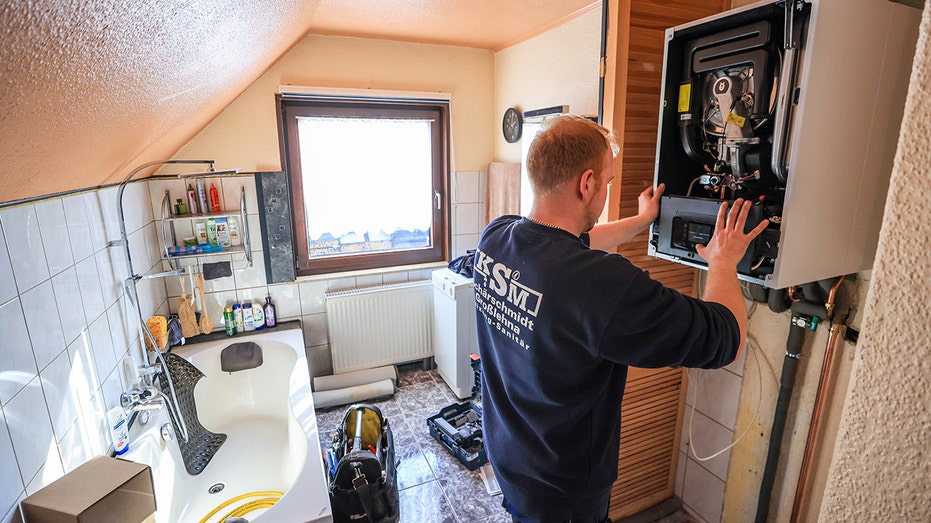 LOWE'S BECOMES INSTACART'S FIRST HOME RETAIL PARTNER
Home improvement sales surged throughout the pandemic. Lowe's alone saw roughly $25 billion revenue growth. During the first quarter of 2022, the company saw a 20% sales growth in its pro customer, which is primarily tradespeople, repair and remodeler and property managers. 
Dupré said the company is constantly hearing from professionals in the industry that they are in need of more people.
"That's why they have a backlog of jobs to do," she said.
US JOB OPENINGS ARE HISTORICALLY HIGH AND THERE'S NO 'QUICK FIX,' EXPERT WARNS
Making matters worse is the fact that there are "a lot of myths that these are jobs that you don't make a lot of money, and you can't support your family," she continued. 
Part of their work has been trying to debunk these notions.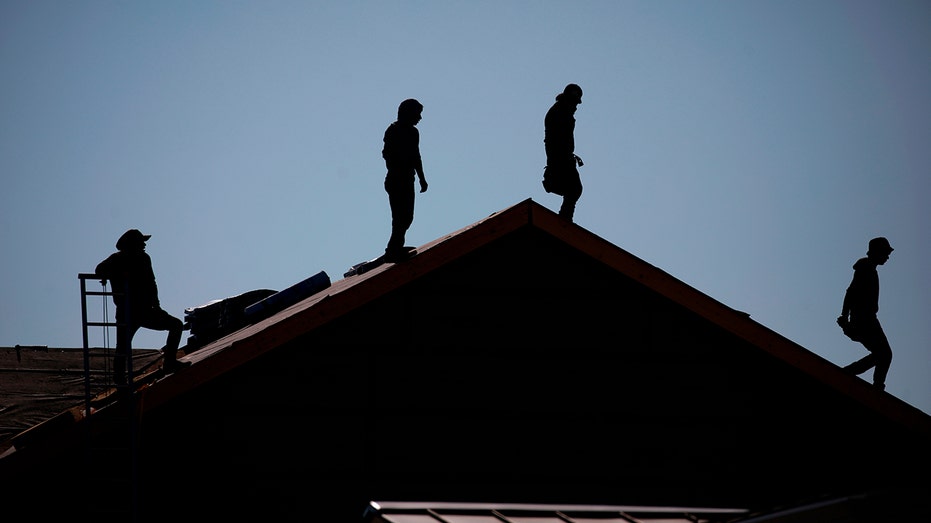 For example, the median hourly wage of plumbers and electricians is 30% more than the average American worker, she said, citing 2021 wage data from the U.S. Bureau of Labor Statistics. 
LOWE'S CEO: PHYSICAL STORES ARE 'BIGGEST CENTRAL COMPETITIVE ADVANTAGE' IN RETAIL
Aging housing stock
It's an issue Lowe's is trying to address quickly as the ages of homes rise. Given that the average age of homes is over 40 years old, things are going to break, according to Dupré.
If we can't get a professional to fix a small issue after it happens, we run the risk of seeing small problems rapidly get worse, she explained. 
"If you do not have a plumber when you're washing machine valve goes out and its leaking water everywhere, you now have a damaged floor," she said. "If [you] have an electrical shortage, and you don't get that fixed you could have a fire."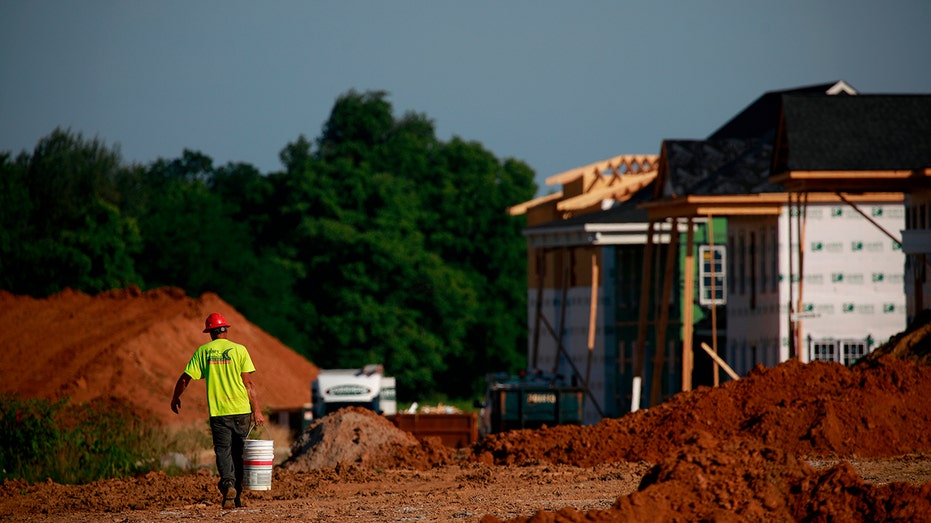 LOWE'S PIONEERS SYSTEM TO SOLVE ORGANIZED RETAIL CRIME
On Thursday, the Lowe's Foundation started to accept applications for two-year grants to help build a sustainable infrastructure of innovative training programs. It will aim to cultivate more job-ready tradespeople and increase the number of young and diverse tradespeople, particularly from underrepresented and rural communities. 
The plan is to run two separate annual grant application cycles. According to the Lowe's Foundation, the first cohort will focus on community and technical colleges with innovative skilled trades education programs for post-secondary aged adults. Applicants will be open until April 10. 
Meanwhile, the second cohort will focus on community-based nonprofit organizations. This application period will take place in the second half of 2023. 
For community and technical collages interested in applying for the grant. The Lowe's Foundation will hold information webinars on March 9 and March 22. 
GET FOX BUSINESS ON THE GO BY CLICKING HERE
Ticker
Security
Last
Change
Change %
LOW
LOWE'S COS. INC.
209.17
-1.31
-0.62%