Lifeguard shortage impacting pools, beaches ahead of Memorial Day weekend
Parks and recreation departments nationwide are struggling to find lifeguards after COVID-19 put hiring, trainings on pause
The hiring shortage has gone off the deep end with fewer lifeguards reporting for duty in towns and cities across the country ahead of the unofficial kickoff of summer – Memorial Day weekend. 
Parks and recreation departments nationwide are struggling to find lifeguards to watch over Americans ready to dive back into normalcy more than a year after the pandemic. Nationwide shutdowns sparked a year-long hiring freeze that put training and certification programs on pause.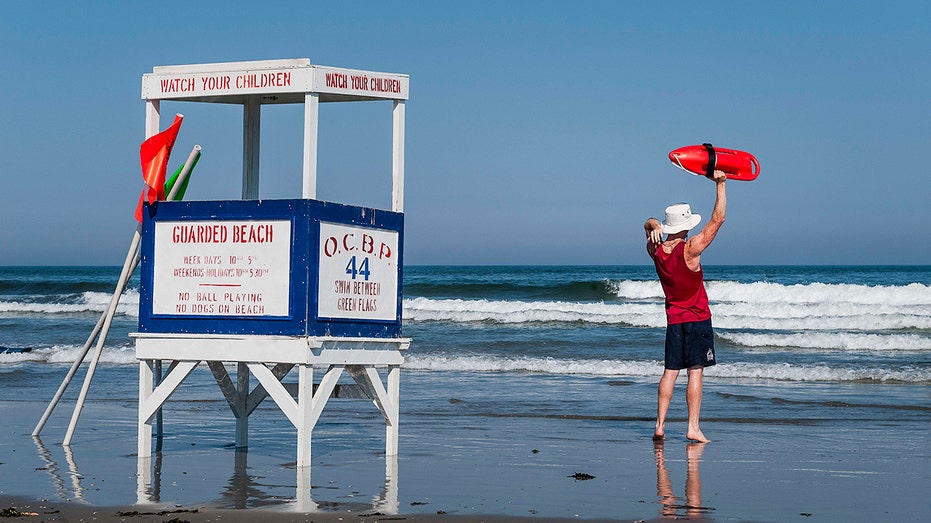 Austin, Texas, alerted community members last week that it does not have enough lifeguards to open all of its pools at the beginning of June citing the need to train, certify and hire more candidates. The aquatics department was forced to shut down in March 2020 due to COVID-19 and was unable to resume hiring until a full year later. There are currently 150 lifeguards for the entire city – that's just 20% of the 750 needed for full coverage. 
NATIONWIDE CHLORINE SHORTAGE IMPACTS SWIMMING POOLS AHEAD OF SUMMER 
"When we started to retrain in March 2021 we also had some restrictions to how many lifeguards we could have in a class," Jodi Jay, aquatic division manager for Austin told FOX Business Wednesday. "It's going to be a long process. It's probably going to take us a good year to really bounce back from this. We're going to continue to train lifeguards through the end of the school year." 
In Missouri, some Jackson County public beaches will remain closed due to a lack of staffing. 
"We don't have enough people applying for our jobs. We're not talking just lifeguards. People who work in our marinas, our parks maintenance and operations division," Tina Spallo, director of recreation with Jackson County Parks and Rec told FOX4KC. 
SWIMMING POOL BUYERS BEACHED BY BACKORDERS THROUGH 2021
Other municipalities are offering incentives to get more lifeguards to work. Easton's Beach in Newport, Rhode Island, is offering up to $20 per hour for lifeguards, and beach employees can also get an additional $3 per hour added to their hourly rate for working on weekends through Labor Day, according to Newport's website. The city will also reportedly offer reimbursement for lifeguards undergoing training programs for certifications for CPR and first aid, according to the Newport Daily News.
CLICK HERE TO READ MORE ON FOX BUSINESS
And in Columbus, Ohio, the Aquatic Center in Groveport is offering a referral bonus to its lifeguards to incentivize them to recruit qualified friends to work, WCMH NBC4 Columbus reported.