Job hunt in the final months of the year: Does it make sense now, or not?
Job experts reveal insights for hiring companies and job hunters alike
If you're looking for a new job right about now, you may think that companies are going into "holiday mode" as we approach the end of the year. 
To find out if this practice is true, FOX Business reached out to job experts to share what they know.
Read on to learn if the last few months of the year are still strong for new hires — or if it's best to wait until after the holiday season and re-charge your job search and career goals then.
What, really, are the monthly hiring trends?
Experts say that hiring tends to follow cyclical trends. 
US WORKPLACES IMPLEMENT UNCONVENTIONAL RECRUITMENT METHODS AS THEY TRY TO FIND THE BEST HIRES
"LinkedIn data shows that January is the busiest month for hiring, followed by June, likely due to students entering the job market," said Andrew McCaskill, career expert with LinkedIn who is based in Atlanta, Georgia.
Also, he noted that entry level hiring tends to happen most frequently in August, as well as a rise in demand for seasonal jobs during the fall.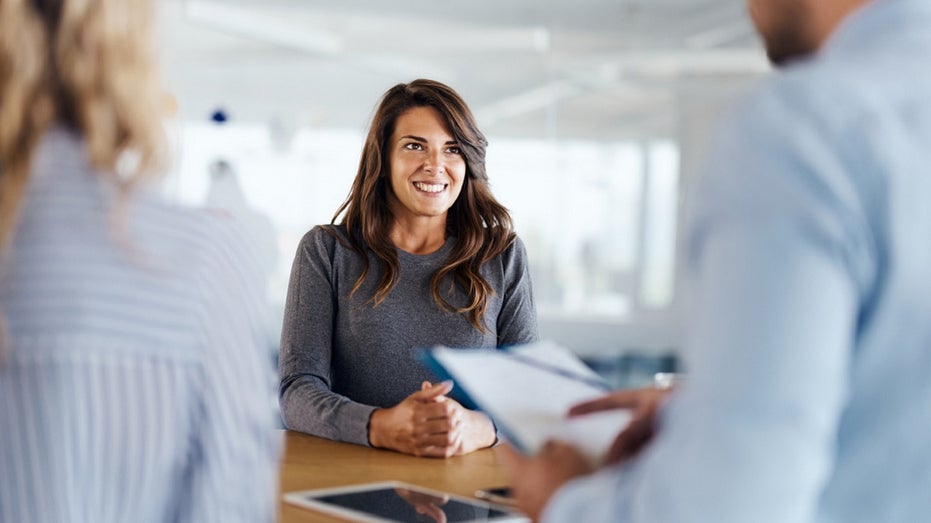 "Our latest data shows that hiring in the U.S. in August was down 3.6% compared to July 2023 and remains down 23.8% year over year," McCaskill told FOX Business. 
"While this might seem like bad news, we're actually seeing the rate of declines moderating compared to what we've seen over the past year."
To that end, it appears there is a slowdown in job hiring this time of year. 
"Job opportunities are there — but so is the competition."
"So, while we can expect some ramping up in retail and transportation, it's unlikely we'll see major hiring surges in November and December," McCaskill said. 
He added, "We see the biggest hiring surge in January."
EMPLOYEES CONSIDER WELLNESS PROGRAMS AT WORK CRITICAL FOR JOB CHOICE, REPORTS SAYS: 'RETHINK A FUTURE'
The timing can be challenging, yet qualified applicants can still score new jobs. 
While hiring levels in the U.S. are the lowest in November and December compared to the rest of the year, McCaskill told FOX Business, he said job opportunities are there — but so is the competition.
He said that "according to LinkedIn's September 2023 State of the Labor Market report, while we're seeing the rate of hiring declines slow and the market stabilize, the excess of jobs is now diminishing due in part to companies reducing job openings rather than increasing layoffs, and there's currently one job opening for every two applicants on LinkedIn."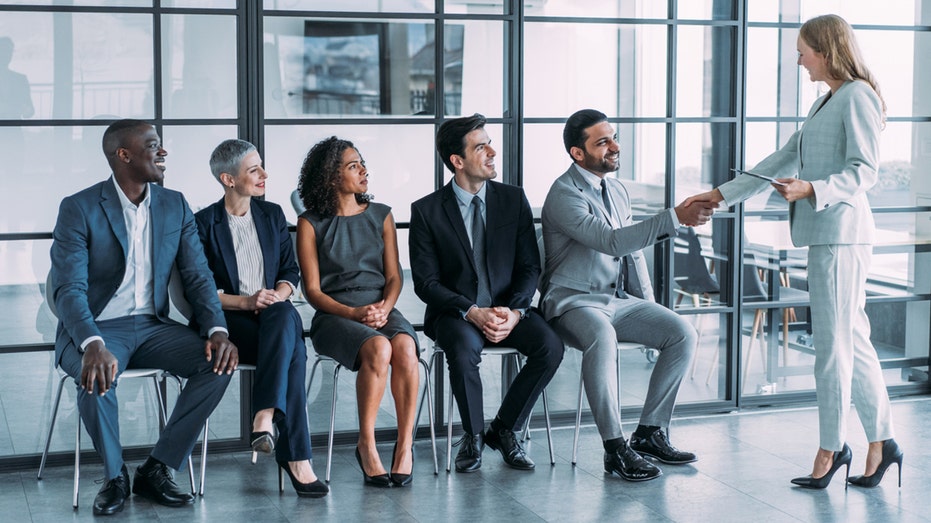 He added, "To counteract the decrease in job openings, we're seeing an uptick in jobseekers' search activity, and applications per jobseeker has also surged — it's up 18% year-over-year as of August 2023."
Why job-search preparation makes sense at year's end
McCaskill said that LinkedIn data shows that even in an uncertain economy, January is the busiest month for hiring. 
"So, the end of year is actually a great time to get prepared for a job search and there are a ton of ways you can stand out to hirers," he said.
Setting the wheels in motion now can help set you up for landing a role in January. 
One way is by career cushioning, or taking actions to keep your options open and "cushioning" for whatever comes next in the economy and job market.
MANAGERS ARE NOW SUPPOSED TO GIVE 'FEEDFORWARD,' NOT FEEDBACK: WHAT TO KNOW ABOUT 'GENTLER' JOB REVIEWS
While November and December may not see a huge hiring surge, hiring is already taking close to two months and can sometimes stretch longer — so setting the wheels in motion now can help set you up for landing a role in January. 
What can jobseekers do to stand out at this time of year?
A few ways you can set yourself up during the end of the year for job hunting success include brushing up on your skills, updating your professional profile and keeping your network fresh, McCaskill told FOX Business. 
Using LinkedIn, you can also get the attention of recruiters by turning on "open to work" and adding an #OpenToWork photo frame on your profile photo.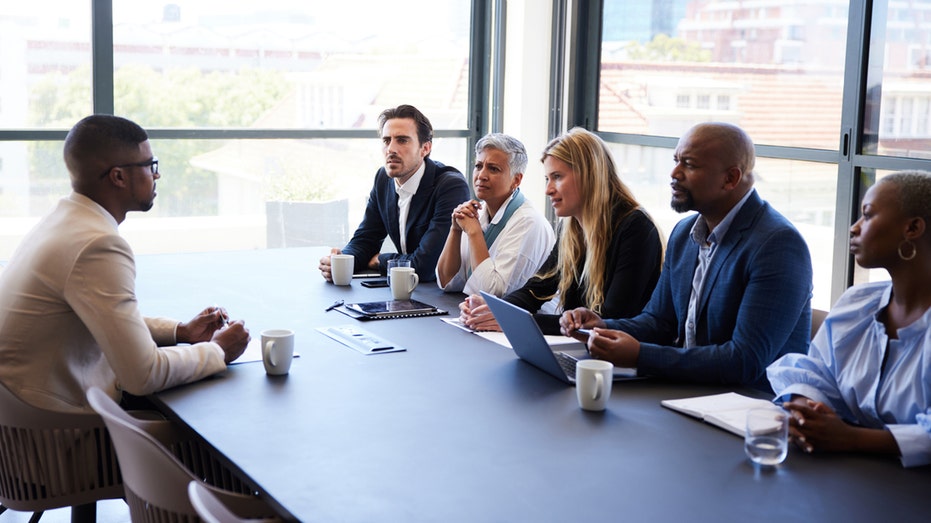 "This can either quietly signal to recruiters or alert your broader network that you're open to new opportunities," he said. 
"LinkedIn data shows that turning on 'open to work' on your LinkedIn Profile increases your likelihood of getting a recruiter message by two times."
Should job applicants expect longer reply times?
Eric Cormier, manager of HR Services, Insperity, based in Boston, Massachusetts, said that the speed of the corporate hiring process can vary depending on the same factors a company considers when choosing to hire at all.  
NEW VIRAL WORK TREND 'MONK MODE' HAS WORKERS FOCUSING ON ONE TASK AT A TIME TO BOOST PRODUCTIVITY
The hiring process may slow for a variety of reasons, including the following:
Holidays and vacations. The holiday season is considered by many to be the optimal occasion to take time off, which can lead to delays in scheduling interviews, conducting assessments and making decisions, Cormier said. 
"Key decision-makers involved in the hiring process may be on vacation or unavailable due to holiday-related commitments," he added. "This can result in a slower hiring process."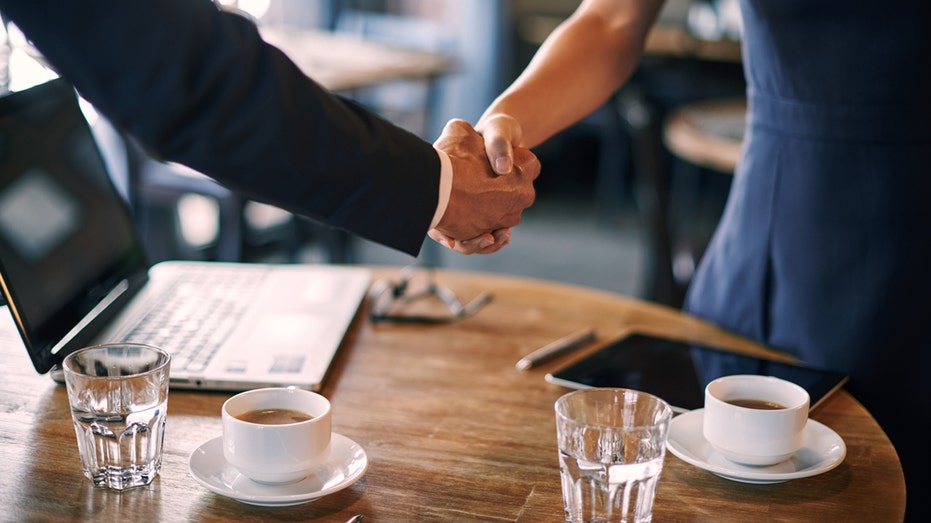 Budget and planning. Cormier also noted how organizations often assess their budgets and workforce needs at the end of the year. "This can impede the hiring process as they evaluate the resources available," he added. 
Year-end workload. For many, Cormier reported, this time of year can mean a heavier workload as they focus on closing out the fiscal year, leading them to deprioritize the hiring process.
CLICK HERE TO SIGN UP FOR OUR LIFESTYLE NEWSLETTER
Also, it should be emphasized that a slower hiring process during the holiday season does not apply universally.
GET FOX BUSINESS ON THE GO BY CLICKING HERE
"Some companies may maintain their usual hiring speed or even expedite the process to onboard talent before the year ends," Cormier told FOX Business. 
"It is essential for jobseekers to maintain a proactive approach, apply to relevant positions and be patient as they navigate any potential delays in the corporate hiring process during this time of year."
For more Lifestyle articles, visit www.foxbusiness.com/lifestyle.