Dozens of IKEA employees, customers spend the night at Danish showroom amid snowstorm
Up to 12 inches of snow trapped employees and customers for the night
More than two dozen IKEA employees and a handful of customers slept over at a showroom in northern Denmark last week after being stranded by a snowstorm. 
A group of 25 employees and six customers put the Aalborg store's beds to good use on Wednesday night, after the area saw up to 12 inches of snow.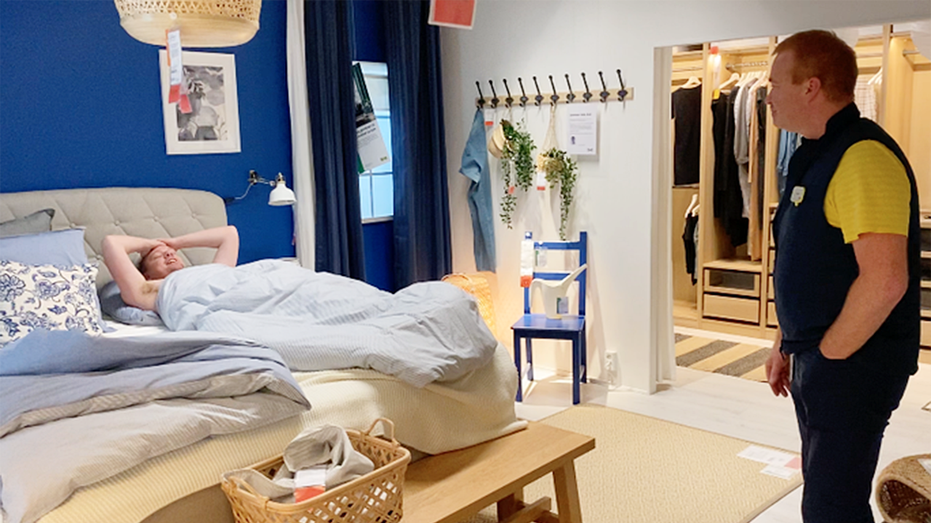 CLICK HERE TO READ MORE ON FOX BUSINESS
IKEA told FOX Business that the public transportation was shut down, "roads were unfit for driving" and authorities recommended that everyone should stay off the roads.
"Of course we weren't going to send our customers out in that kind of weather after closing, so we invited them to spend the night with us in the store," IKEA said in a statement. 
Guests were able to pick any bed they wanted. And while they waited to fall asleep, they watched football, played board games, ate cinnamon rolls and drank hot chocolate, according to store manager Peter Elmose.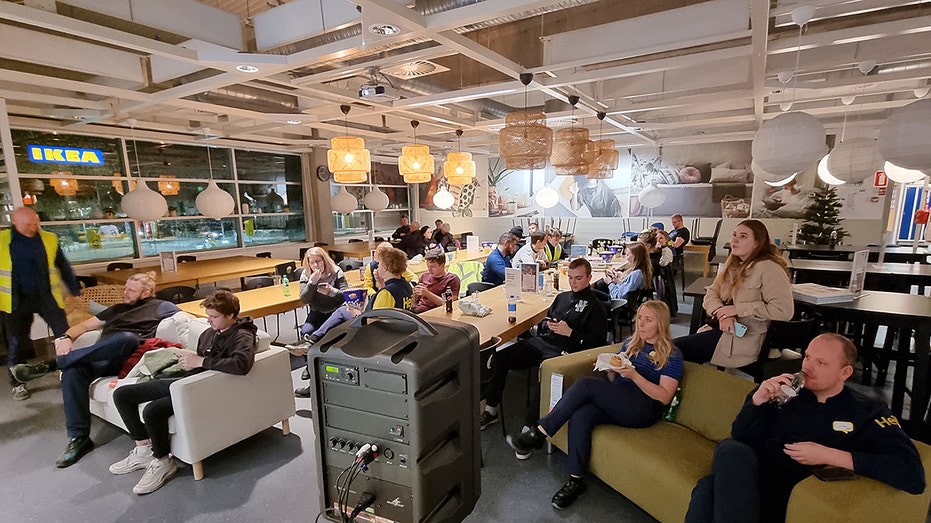 "It actually became a very nice evening despite the circumstances," Elmose said in a statement, adding that he's "never experienced anything like this" in his 16 years working for IKEA. 
GET FOX BUSINESS ON THE GO BY CLICKING HERE 
People working in a toy shop next to IKEA also spent the night in the department store, according to Denmark's public broadcaster DR. 
"It's much better than sleeping in one's car. It has been nice and warm and we are just happy that they would let us in," Michelle Barrett, one of the toy shop staff, told DR.
"We just laughed at the situation, because we will probably not experience it again," Barrett added.  
The Associated Press contributed to this report.