Game on! Rubik's Cube announces eco-friendly version of the famous rotating puzzle
Eco-friendly cube is made of 100% recycled material
The fan-favorite mind game that people around the world attempt to solve now has a new model. 
The Rubik's Cube announced its first-ever 100% recycled Rubik's 3x3 Cube — available for purchase now. 
The sustainable product is made of recycled material, meaning it's more eco-friendly than the previously offered product.
WORLD CHAMPION 'SPEEDCUBER' CLAIMS THE VIOLIN HAS AIDED IN HIS SUCCESS WITH RUBIK'S CUBES
The original Rubik's Cube was invented in 1974 by Hungarian sculptor Erno Rubik, according to the Smithsonian. 
The cube, originally called the Magic Cube, was made with wood, paper, rubber bands and paper clips, the Smithsonian also said.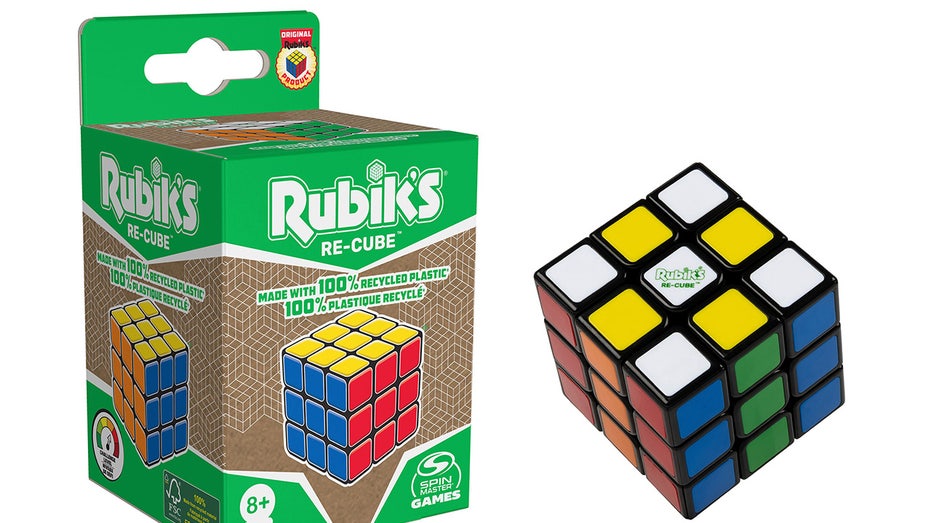 By the 1980s, the kid-friendly mind game was in stores. 
The cube was quite simple in theory. It's a 3x3 cube of colors that one must separate, with the goal of ending up with one color displayed on each side of the cube.
RUBIK'S CUBE OWNER LOSES EU TRADEMARK FOR ICONIC PUZZLE'S SHAPE
With the correct rotating motions, the player can successfully complete the challenge. 
However, the game is known to be extremely difficult for many.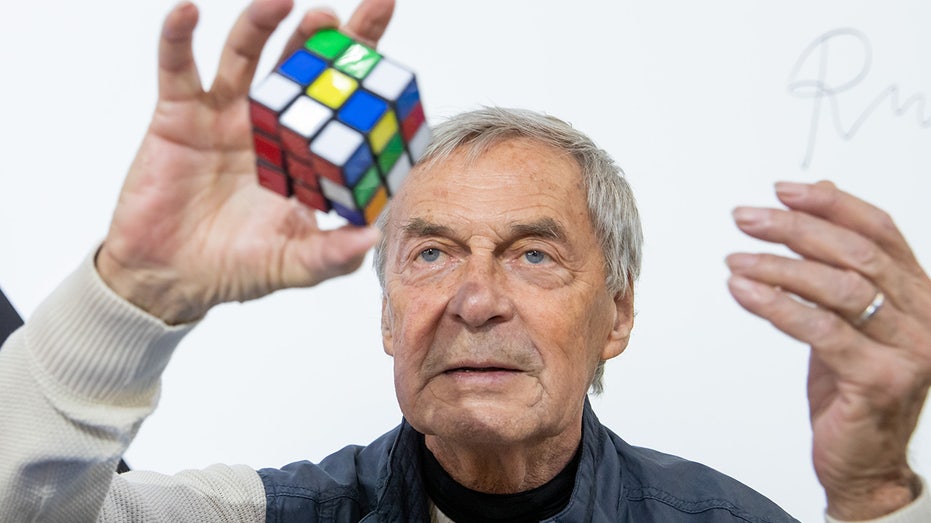 The product, owned by Spin Master, has been popular in households for almost 50 years. 
Roughly 400 million Rubik's Cubes have been sold since 1980, according to Guinness World Records. 
Many people around the world participate in "speed cubes" — competing to determine who can solve the cube's challenge the fastest.
LIGHTNING-FAST ROBOT CLINCHES RUBIK'S CUBE WORLD RECORD
Rubik himself has never measured his personal time in completing the cube, due to lack of competitive interest, he said in an interview with Guinness World Records.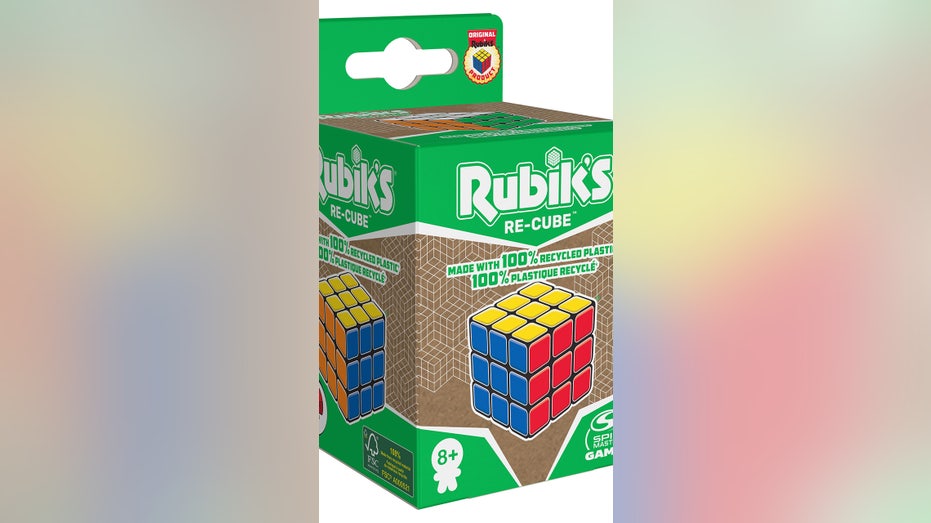 The new product is part of Spin Master's "Playsponsible" initiative, which hopes to influence children to be more eco-friendly. 
The new product is not only 100% recycled, it's made from 100% recycled ABS plastic and 100% recycled cardboard packaging, according to a media release.
CLICK HERE TO SIGN UP FOR OUR LIFESTYLE NEWSLETTER
The cube is a step in the right direction, said Spin Master vice president of communications and corporate citizenship Tammy Smitham.
"We're committed to delivering the joy of play to children and families responsibly, and the Re-Cube represents a significant opportunity to make a lasting impact on both the toy box and the planet," she noted in a media statement. 
CLICK HERE TO GET THE FOX NEWS APP
The cube is also FSC (Forest Stewardship Council) certified — meaning it has met the top criteria for sustainability standards, according to Spin Master. 
The new cube is available for purchase on Amazon for $12.99.