Ex-priest condemns 'After School Satan Club': There will be spiritual 'repercussions'
Virginia primary school that hosts 'Satan Club' goes on lockdown after bomb threat cites 'devil worship and un-Islamic values'
A former priest warned that a Virginia elementary school should be prepared to face spiritual "repercussions" due to its implementation of a new "After School Satan Club."
"It's a natural human aspiration to discover things that are spiritual, including the dark side. But you go into the dark side, there will be repercussions," Fox News contributor and theologian Jonathan Morris said on "Varney & Co." Wednesday.
On Tuesday, the B.M. Williams Primary School in Chesapeake, Virginia, dismissed students early following an anonymous bomb threat reportedly sent in response to the newly-formed Satan club.
Students were evacuated from the building around noon and authorities took longer than expected with their assessment, according to a statement sent to parents by Chesapeake Public Schools and provided to Fox News Digital.
PARENTS SWEPT UP INTO CONTROVERSY OVER AFTER SCHOOL SATAN CLUB SPEAK OUT: 'AT THEIR WITS' END'
A backpack flagged by two explosive detection dogs was X-rayed by Virginia State Police and found to be empty, and authorities found no other objects in the school, according to local WTKR.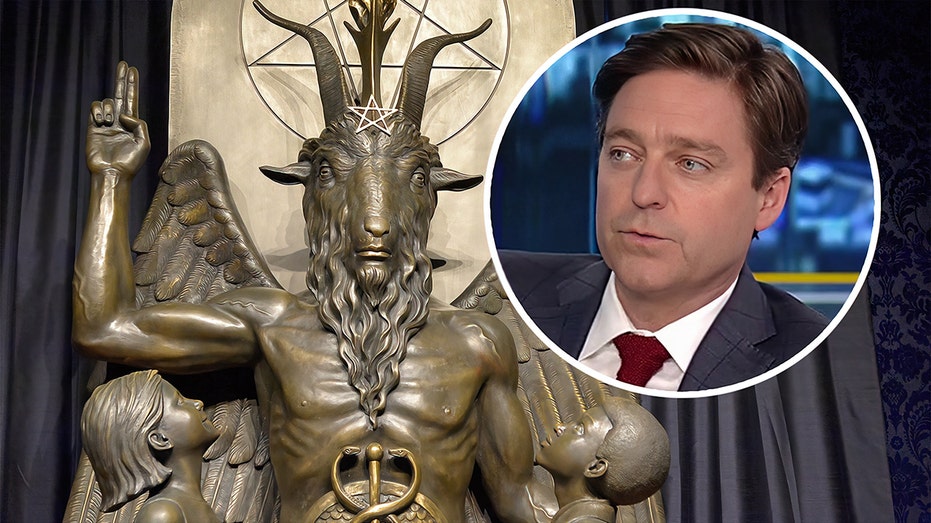 The alleged bomb threat comes days after the first meeting of an After School Satan Club at the primary school, the battle over which roiled the Virginia town for months as many parents pushed back against it.
The person who wrote the anonymous email, which was disseminated to various local media outlets, wrote, "You are evil, there is no other way to put it," and went on to say, "You promote devil worship and un-Islamic values," according to local WAVY News. The email also reportedly threatened a Chesapeake school board member, the Chesapeake schools superintendent and the organizer of the After School Satan Club.
In reaction to the club's formation, Morris noted "it's a great way to identify who is into Satan."
"Who is actually interested in being part of a Satan club? I think somebody who is rather disturbed, somebody who is interested in the darkness," the former priest said.
"I think it just proves that there is something that's called goodness and light," he continued. "If there's darkness, there's light."
Morris also pointed out he's noticed a rising trend of younger generations "walking away" from religion altogether, and even some Catholic colleges starting to remove theology courses and studies.
"Of course, your 7-year-old is not going to be interested in religion or theology if you haven't made it an important part of your life," he argued. "I think a Catholic university, if it gets rid of the mission of passing on the faith to their students, they will no longer be able to compete in a very competitive university system."
GET FOX BUSINESS ON THE GO BY CLICKING HERE
The ex-priests' comments come on Ash Wednesday, as the Catholic community across America honors the beginning of Lent. On the holy holiday, Morris shared a spiritual message of sacrifice.
"Lent is an opportunity not only to give something up, but what am I going to do for the good, for my family, for my friends, for others, for the needy?" Morris said. "I think sometimes it is good to give something up because some things in our lives should be given up, but also [asking], what am I not doing that I should do?"
Fox News' Jon Brown contributed to this report.