COVID-19 vaccine: Major companies requiring employees be fully inoculated
Some companies are just requiring employees submit their vaccine status
An increasing number of companies are requiring their employees to be fully vaccinated before heading back to the office amid fears that the delta variant of the coronavirus will hinder the economic recovery. 
CLICK HERE TO READ MORE ON FOX BUSINESS  
In recent weeks, the corporate world has begun requiring masks and COVID-19 shots for employees, in order to combat the delta variant, which is fueling infection surges and threatening efforts to stamp out the pandemic. In certain cases, some companies have even delayed their return to office dates out of an abundance of caution. 
Citing new information about the variant's ability to spread among vaccinated people, the Centers for Disease Control and Prevention (CDC) even changed course on some masking guidelines, recommending that vaccinated people return to wearing masks indoors in some parts of the U.S. where there have been surges.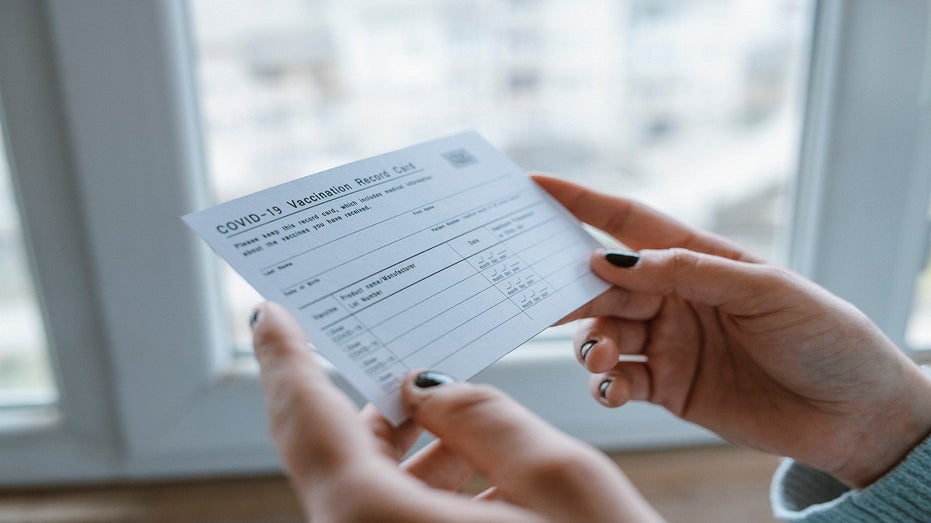 Here are some of the companies that are requiring employees to be inoculated: 
Citigroup 
Citigroup Inc. will require workers returning to its offices in New York City and elsewhere to be vaccinated starting Sept. 13. 
"All colleagues at our NYC HQ and other offices in the Tri-State area, as well as Chicago, Boston, D.C. and Philadelphia, will be expected to return at least two days a week and vaccination is required," said Sara Wechter, head of human resources at Citigroup, in a LinkedIn post. 
Delta Air Lines 
Delta is requiring all new hires in the U.S. to be vaccinated against COVID-19. 
Equinox Group 
Equinox Group and its portfolio of brands will require members and employees to "show one-time proof of vaccination" before entering any Equinox club and SoulCycle studio as well as corporate offices, starting in New York City in early September. 
The company plans to "introduce similar policies in all of its markets" while following current local health guidelines, according to the company announcement. 
Facebook 
Facebook said it will make vaccines mandatory for U.S. employees who work in offices. Exceptions will be made for medical and other reasons. 
Goldman Sachs 
Goldman requires every employee to state their vaccine status, but does not require proof.
GET FOX BUSINESS ON THE GO BY CLICKING HERE  
Google 
Anyone who will work on Google campuses will need to be vaccinated. 
"The implementation will vary according to local conditions and regulations, and will not apply until vaccines are widely available in your area," Google CEO Sundar Pichai said in a blog post. 
Lyft 
All employees who are returning to the office next year will have to be vaccinated, according to Reuters. 
McDonald's Corporation 
All U.S.-based office workers will have to be vaccinated before going back to the office, Reuters reported. However, employees working at corporate-owned and franchised restaurants are not required to be vaccinated yet. 
Microsoft 
All employees, vendors and any guests entering Microsoft buildings in the U.S. will be required to show proof of vaccination starting in September. However, the U.S. worksites won't fully reopen until at least Oct. 4, according to a Microsoft spokesperson. 
"We continue to review the situation on a local basis in each region/country/state where we work and will adjust dates and policies as needed," the spokesperson said. 
Morgan Stanley 
Morgan Stanley is requiring its workers to disclose their vaccination status, but is not requiring staffers to be vaccinated.  
Sources told FOX Business senior correspondent Charles Gasparino that the firm is strictly enforcing its "daily health check" which includes requiring employees to disclose if they've been vaccinated. 
Netflix 
Cast and crew members that are part of the streaming platform's U.S. productions must be vaccinated, Reuters reported. 
Politico
Beginning on Aug. 9, Politico is mandating vaccination for anyone returning to its offices, with the exemption of those with legally protected exemptions.
Twitter 
Everyone who wishes to return to Twitter offices must be vaccinated and show proof of vaccination. 
Tyson Foods
All U.S. office employees must be fully vaccinated by Oct. 1. However, all other team members must be vaccinated by Nov. 1 "subject to ongoing discussions with locations represented by unions," Tyson said. 
Uber
All U.S. employees must be fully vaccinated before returning to the office, Reuters reported. 
United Airlines 
All U.S.-based employees will need to be fully vaccinated by Oct. 25 or five weeks after the Food and Drug Administration grants full approval to any one vaccine — whichever date comes first.
Each employee will have to send an image of their vaccine card to the company. Those who don't will be terminated, with exemptions granted only for employees who document religious or health reasons for not getting the shots, officials said.
This does not include passengers. 
Walgreens
Team members at Walgreens' U.S. support offices are required to be fully vaccinated by Sept. 30 and those who are unable to be vaccinated will be required to enroll in a COVID-19 testing program. The mandate does not apply to U.S. team members in stores, distribution centers, non-U.S. support offices or other facilities.
Walgreens has administered more than 29 million COVID-19 vaccines to date.
Walmart 
Walmart is requiring that all workers at its headquarters as well as its managers who travel within the U.S. be vaccinated against COVID-19 by Oct. 4. The vaccine mandate excludes frontline workers, who the company says have a lower vaccination rate than management. 
But it's hoping that managerial employees, who represent just a fraction of its 1.5 million workers, will serve as inspiration.
The Associated Press contributed to this report. 
This story was originally published on Aug. 2