At-home DNA testing company 23andMe lays off staff amid declining sales, privacy concerns
23andMe cut 14 percent of its staff, but some Americans still favor DNA-testing kits despite ongoing privacy concerns
Sales for some at-home DNA testing kits are on the decline amid consumer privacy concerns.
23andMe, the home DNA-testing company, is laying off about 100 people, nearly 14 percent of its staff, the company confirmed to FOX Business Friday.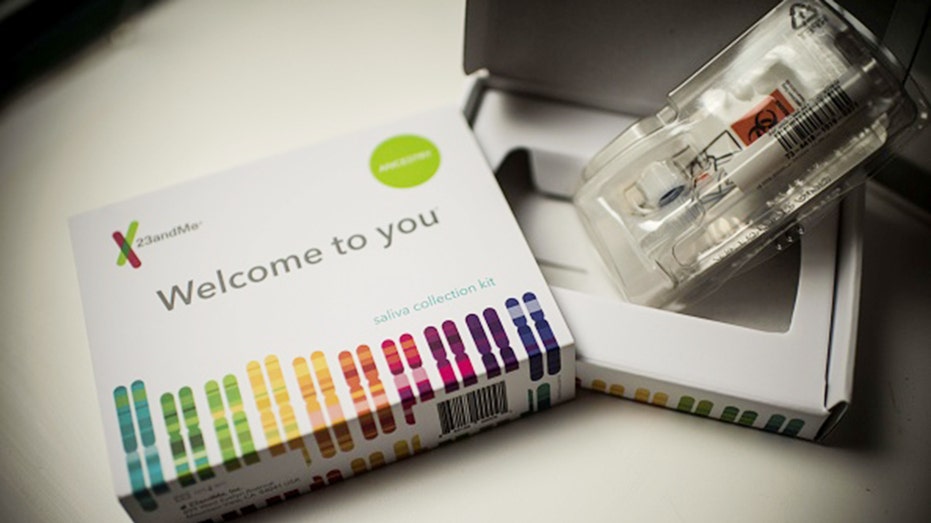 The company cut staffers in its operations department in charge of growing and scaling the company as fewer people pay for genetic test results which can reveal things about their heritage or how prone they are to health conditions like type 2 diabetes or celiac disease, according to a CNBC report. 
The declining sales came as a surprise for CEO Anne Wojcicki, who told CNBC: "This has been slow and painful for us."
23andMe would not comment beyond the report.
The market for at-home DNA testing kids is forecast to reach nearly $2 billion by 2024, up from $930 million in 2019 with more and more companies honing in on niche testing within the space, according to a study from last year. At-home DNA test kits have become a popular and accessible option for people around the country looking to connect with relatives they may have never known about, or to uncover which health complications or diseases they might be prone to. The Internal Revenue Service announced last year it would allow consumers to use up to $117.74 in pretax dollars stashed in Flexible Savings Accounts and Health Savings Accounts toward 23andMe on a kit, which is typically priced at $199. 
23ANDME GENETIC TESTING KITS NOW ELIGIBLE FOR THIS TAX BREAK
Autumn Lewis, 33, said she and five of her family members bought 23-andMe kits for under $100 each to learn more about her family's heritage.
"My grandfather is from Barbados, but he had bright red hair and freckles, so we assumed we had Irish in us," Lewis said, adding that she got test results that said she was 49 percent European and 50 percent African in around two weeks revealing she had Scandinavian and Western European heritage. Her Irish heritage, however, didn't show up in the rest results until two years later, she said when she got an alert from the company. "It was very strange," she said, adding that she would consider trying another DNA test kits to learn more about her health.
Others, like New York native Rachel Dodson, 28, who was adopted, says taking an at-home DNA kit test helped her learn more about her birth mom's genealogy and medical history.
"I was able to get a better look into who I am and where I came from," Dodson said.
Lewis thinks the declining sales could be from a number of competing companies, which she says she's also tried out. AncestryDNA caters to people looking to uncover their family tree by mapping out a person's heritage while 23andMe is more popular for having a higher likelihood of connecting with relatives compared to others. There are even DNA kits for dogs that help owners who adopted a rescue pup find out its breed – with percentages pulled from more than 250 varieties -- by swabbing its cheek. 
GET FOX BUSINESS ON THE GO BY CLICKING HERE
Wojcicki said consumer concerns over privacy and fearing that DNA results could end up in the wrong hands may be why the market has seen a downturn, according to the report.
Indeed, there have been ongoing concerns about DNA testing data being accessed by law enforcement officials used for criminal investigations. Authorities arrested a man said to be the Golden State Killer by submitting a DNA sample of his to genealogy site GEDMatch under a fake name. The site says in its privacy policy that people should give real names to register. 23andMe was not involved in the Golden State Killer case and has said it will not sell or lease customer information to third parties for research purposes.
The Pentagon warned in an internal memo obtained by Yahoo News in Dec. warned service members using the take-home DNA kits saying they're unregulated and could provide false health assessments. They also noted the growing concern about how genetic information can be used for tracking and mass surveillance. Service members must report any changes in their health, and the tests can show a person is at risk for diseases like cancer or diabetes.
A number of other companies have struggled to stay afloat in the changing market. Veritas Genetics closed its U.S. operations last year. And MyHeritage, another DNA testing and genealogy service company, announced that 92 million customer accounts had been compromised in 2018 in a cybersecurity incident when a security researcher alerted the Israeli-based company of a file that contained email addresses and passwords of millions of users. There was no evidence that any accounts were affected, MyHeritage said at the time adding that its family tree and DNA data is not stored to accounts.