American Airlines flight diverted due to 'spillage of cleaning fluid'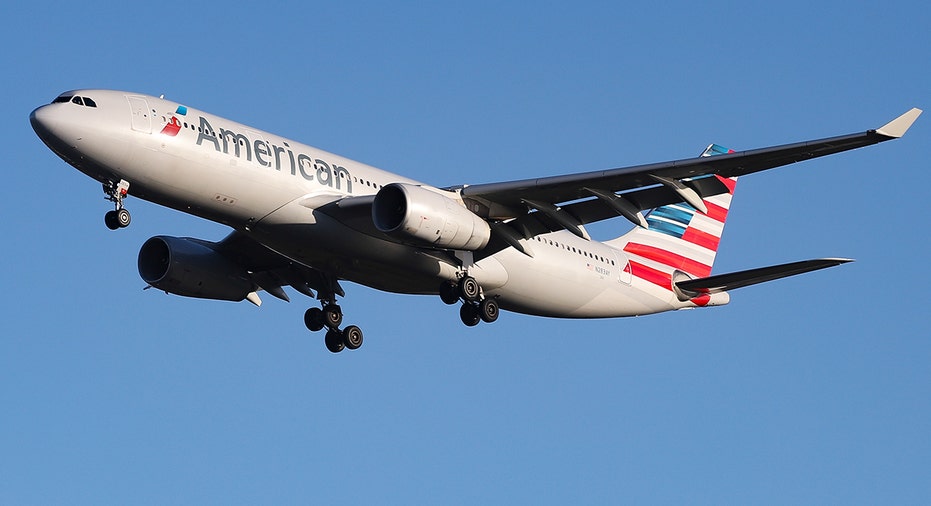 An American Airlines flight from London has been diverted due to a spillage of cleaning fluid.
The airline confirmed to FOX Business that Flight 729, which was headed for Philadelphia, was "diverted to Dublin due to an odor caused by a spilled cleaning solution in the galley."
Airport Webcams tweeted Monday morning that the spilled solution allegedly left several passengers with burning eyes and itching skin in addition to two crew members being "temporarily unconscious."
Two crew members and one passenger were taken to the hospital for evaluation after the flight landed in Dublin around 1:20 p.m. local time while additional medical personnel evaluated other crew members and passengers, the airline said.
The pilot said he was told the substance was not toxic and that it was a cleaning product used while the aircraft was at London's Heathrow Airport, according to air traffic control audio.
According to the audio, the pilot said the aircraft interior cleaner -- that includes derivatives of ammonium chloride -- is made by Callington and was left behind in one of the lavatories on the plane. After the spill, the fluid continued to seep into the carpeting the pilot said, according to the audio.
GET FOX BUSINESS ON THE GO BY CLICKING HERE
A Dublin Airport spokesperson confirmed to FOX Business that "as per standard operating procedures, there was a full turn out of Dublin Airport's emergency fire services" ready to assist on scene.
CLICK HERE TO READ MORE ON FOX BUSINESS
Callington did not immediately respond to FOX Business' request for comment.