Alaska Airlines passenger makes bomb threat to divert plane, claims cartel members waiting for him: FBI
The Alaska Airlines passenger claimed cartel members were waiting to torture and kill him
An Alaska Airlines passenger is facing charges after allegedly threatening to detonate a bomb during the flight if the plane landed at its intended destination.
Flight 334 took off just after 3 p.m. local time on July 5 from Hartsfield–Jackson Atlanta International Airport and was scheduled to land at Seattle-Tacoma International Airport, according to court documents. However, following 38-year-old Brandon Scott's threat, the flight made a diversion to Spokane International Airport in Washington, federal court documents said. 
While en route to Seattle, Scott – who has prior misdemeanor and felony convictions, including kidnapping and robbery – allegedly handed a flight attendant a handwritten note on a paper receipt falsely stating that he had "several pounds of homemade explosives" in his carry-on, which he said he would detonate and "kill everyone" if the flight attendant did not follow his instructions.
WOMAN DISRUPTS AMERICAN AIRLINES FLIGHT IN MELTDOWN OVER 'NOT REAL' PASSENGER: 'I'M GETTING THE F--- OFF'
"My demands are simple. I want this plane rerouted from its destination in Seattle. Any other airport will do. If this plane lands in Seattle, I will kill everyone onboard," the note read in part. "Change our destination and I will refrain from detonating the bomb. I repeat, if I see us land in Seattle, I will kill every soul on this plane." 
Scott was charged with false information and hoaxes. He made his first court appearance on Thursday and is in the custody of the U.S. marshals.
He admitted to writing the note and that the information was completely false, the documents said. He told law enforcement that he purposefully tried to divert the plane and get arrested to allegedly avoid cartel members that were out to get him. 
Scott specifically claimed that members of the Sinaloa cartel were waiting for him "to land in Seattle in order to torture and kill" him, the documents state. He allegedly considered other options to divert the flight, such as assaulting a flight attendant or opening a cabin door while in flight, documents said. 
"He did not think of a more reasonable approach such as contacting law enforcement personnel at the airport to ask for help or assistance," the documents continued. 
According to court documents, the flight attendant contacted the captain and co-pilot who notified air traffic control and Alaska Airlines' security dispatch of the threat. The flight was then rerouted to Spokane, where Scott was arrested. 
Alaska Airlines told FOX Business that the plane, carrying 177 passengers and six crew members, was diverted "as a precaution" and landed in Spokane just after 5 p.m. local time. 
PASSENGER ON UNITED AIRLINES FLIGHT TO TEXAS ALLEGEDLY PUNCHES FLIGHT ATTENDANTS, ATTEMPTS TO JUMP FROM PLANE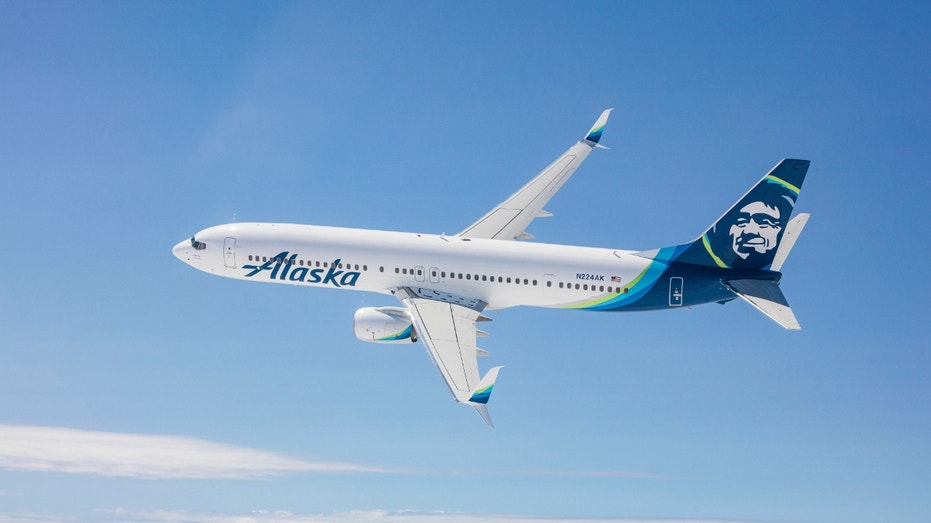 "We appreciate their patience and understanding during this situation," the airline said. "We worked to get them to Seattle as quickly as possible. We are grateful for the professionalism and care of our flight attendants and pilots throughout this incident. " 
GET FOX BUSINESS ON THE GO BY CLICKING HERE
The Spokane bomb squad "did not locate any explosive devices or explosive materials" while searching the plane after its arrival, according to court documents.