Zika and Bankruptcy: Non-Issues For Puerto Rico's Cruising Industry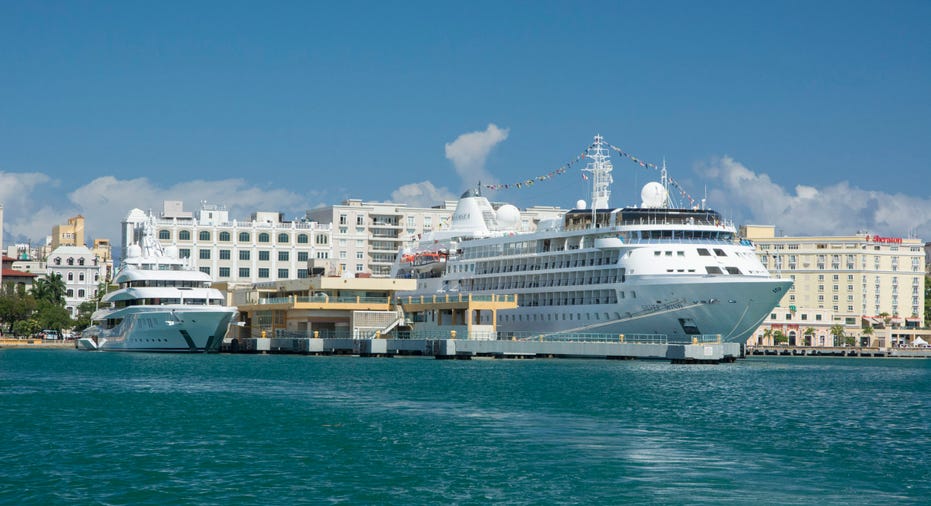 Ahead of the start of high season for cruises, Puerto Rico is gearing up to welcome an estimated 1.6 million visitors for the 2017-2018 year. According to the Puerto Rico Tourism Company, the Caribbean island is expecting a boost in cruise travelers next year, up from 1.5 million in 2015.
Cruise companies like Norwegian (NASDAQ:NCLH), Carnival (NYSE:CCL) and Royal Caribbean (NYSE:RCL) will all dock in San Juan this season. The world's largest cruise ship, Royal Caribbean's Harmony of the Seas, will arrive on December 28, 2016 in San Juan with over 6,000 passengers onboard.
From 2008 to 2013, the number of travelers coming to Puerto Rico via cruise was on a steady decline. But when Ingrid Rivera Rocafort took over as the executive director of the Puerto Rico Tourism Company, she made it a goal to make Puerto Rico's capital and largest city the most popular cruising port in the Caribbean.
"We needed to put into place a logistics process of being very focused on the consumer experience," Rocafort tells FOXBusiness.com. To make the island attractive for visitors, they had to improve the infrastructure of the port and the visitor experience. Rocafort says that the port was reconstructed in nine short months to be structurally optimal for accepting cruise ships.
Adding more attractions and tourist friendly activities was on the list of improvements, which led to creating El Monstruo, the world's longest zipline, and installing the 350-foot tall Christopher Columbus statue, the tallest statue in all of the Americas. The goal was to make San Juan a place that visitors wanted to disembark on and enjoy spending time in.
Today, Rocafort says that the Puerto Rican cruise business has posted gains of 22% over the last four fiscal years.
And cruising gives the Puerto Rican economy a big boost. According to Rocafort, in 2015, the cruising industry brought in $225 million and should increase 5 to 7% in fiscal year 2016 to 2017.
Puerto Rico, though, has faced two major issues in the last year: the Zika virus and a ballooning debt crisis. But Rocafort says that neither issue has affected the cruising numbers for Puerto Rico. "People do not make decisions on vacations if the government can't pay the debt," she says. For Zika, some cruise lines did offer vouchers to reschedule vacations, but overall the virus did not weigh down cruising numbers.
It's not just cruising though that's boosting Puerto Rico's economy. The island has seen a 14% increase in air traffic from last year, with more airlines connecting through PR. Rocafort notes that the connectivity from the U.S. to Puerto Rico is strong and competitive, which according to her "puts a good price check value" on trips to Puerto Rico.