Zara Latest 'Cool' Retailer in Hot Water for Alleged Discrimination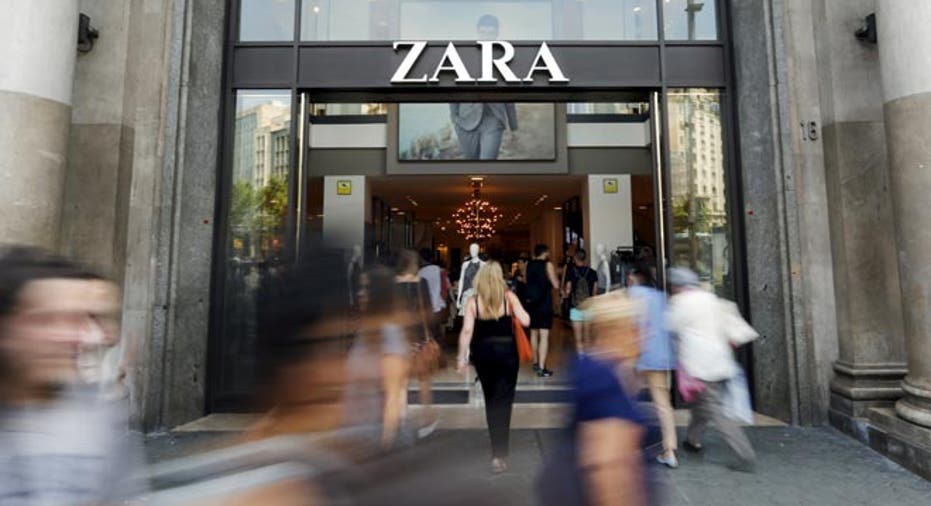 Spanish fashion chain Zara is among several "hip" retailers making headlines recently for alleged discrimination against employees.
Ian Miller, a former attorney for the mega-retailer, claims he was harassed and discriminated against for being Jewish and gay. In his $40 million lawsuit against the company, which is owned by Inditex SA, Miller alleges that he was excluded from meetings, given smaller raises than other employees and subjected to discriminatory remarks.
In addition, the Center for Popular Democracy released a survey of New York–based Zara employees, titled "Stitched with Prejudice: Zara USA's Corporate Culture of Favoritism." The report found that black employees are more dissatisfied with their hours than white employees, are reviewed more harshly by management and are least likely to be promoted.
When it comes to people who shop at Zara, black customers are seven times more likely to be targeted as potential thieves than white customers, the report found.
A spokesperson for Inditex refuted the claims in the Center for Popular Democracy report in a statement to FOXBusiness.com.
"It fails to follow an acceptable methodology for the conduct of a credible objective survey on workplace practices, and instead appears to have taken an approach to achieve a pre-determined result which was to discredit Zara. Zara USA believes that the claims made in the report are completely inconsistent with the company's true culture and the experiences of the over 1,100 Zara employees in New York City and over 3,500 in all the US," said the spokesperson.
Perhaps even more high profile is a discrimination case involving Abercrombie & Fitch (NYSE:ANF), which made its way to the Supreme Court. The preppy retailer known for its presence in American malls was sued by Samantha Elauf, a young Muslim woman who wore a headscarf to a job interview at the company seven years ago.
"Ms. Elauf never informed Abercrombie before its hiring decision that she wore her head scarf, or 'hijab,' for religious reasons," the ruling stated.
The Supreme Court recently overturned that decision.
A spokesperson for Abercrombie & Fitch told FOXBusiness.com in a statement that although the Tenth Circuit decision was overturned by the Supreme Court, it was not determined that the company discriminated against Elauf.
"We will determine our next steps in the litigation, which the Supreme Court remanded for further consideration. A&F remains focused on ensuring the company has an open-minded and tolerant workplace environment for all current and future store associates. We have made significant enhancements to our store associate policies, including the replacement of the 'look policy' with a new dress code that allows associates to be more individualistic; changed our hiring practices to not consider attractiveness; and changed store associates' titles from 'Model' to 'Brand Representative' to align with their new customer focus. This case relates to events occurring in 2008. A&F has a longstanding commitment to diversity and inclusion, and consistent with the law, has granted numerous religious accommodations when requested, including hijabs," the spokesperson said.
Nasty Gal, a self-described "global online destination for fashion-forward, free-thinking girls," is being sued for illegally firing Aimee Concepcion and several other employees either before taking or during maternity/paternity leave.
The lawyer for the former employee that filed the suit, who will represent three other female ex-employees in arbitration hearings, said "they were the only pregnant females who provided notice of maternity leave before being terminated, and …their jobs were taken over by other employees."
"The accusations made in the lawsuits are false, defamatory and taken completely out of context," a Nasty Gal spokesperson told FOXBusiness.com. "The layoffs in question were part of a larger restructuring of departments we completed over nine months ago.  The lawsuits are frivolous and without merit."
When it comes to the likelihood of this case succeeding in court, it is worth looking to similar prior verdicts for perspective.
"Shortly before they filed the Nasty Gal lawsuit, a $7.7 million verdict in favor of a pregnant (at the pertinent time) Price is Right model was affirmed by a California appellate court," said Jeff Trexler, associate director at Fordham's Fashion Law Institute.
On the flip side, "If Nasty Gal can show that it actually provided the requisite notices, offered reasonable accommodation to her (Concepcion's) pregnancy, wasn't motivated to fire her because of her pregnancy, and did not treat pregnant women differently from other employees in similar positions, there's a substantial possibility that the company will prevail," said Trexler.
Retail stores have also received flack in recent months for selling discriminatory merchandise. Urban Outfitters (NASDAQ:URBN) was condemned by organizations including the Human Rights Campaign and the Anti-Defamation League for a gray- and white-striped tapestry imprinted with a pink triangle that was sold at a store in Boulder, Colorado. The groups said the item projected Holocaust imagery, specifically of the uniforms gay men were forced to wear in Nazi concentration camps. Calls for comment to Urban Outfitters were not returned by the time of publication.
Despite the extent of public outcry over the merchandise, Urban Outfitters is technically allowed to sell whatever it wants.
"Designs evocative of Nazi imagery may be offensive, but they're no more illegal than the Confederate flag; ultimately, the decision to stop selling designs with either image comes down to ethical and reputation management concerns," said Trexler.
In recent weeks, several retailers including Wal-Mart (NYSE:WMT), Sears (NASDAQ:SHLD) and Amazon (NASDAQ:AMZN) announced they would stop selling Confederate battle flag merchandise following the mass shooting in June at Emanuel African Methodist Episcopal Church in Charleston, South Carolina.
No stranger to controversy, Zara was also accused of selling discriminatory merchandise. A 2014 white-and-blue striped shirt, which featured a six-pointed star, came under fire for its resemblance to uniforms worn by Jewish prisoners at Nazi concentration camp. The "sheriff shirt" was pulled from the retailer's site after it issued an apology.
So, is outcry over discrimination becoming more common in the retail industry, or is it simply that intense media scrutiny is making it seem like it is?
"Allegations of discrimination are nothing new in fashion, as with any business, but what's particularly noteworthy now is their potential to have a substantial negative impact on a brand," said Trexler. "One could say that the way people characterize discrimination is shifting from incident to identity, and in this fashion reflects a broader cultural trend that has emerged alongside advances in communications technology."
When asked if changes in the law are making discrimination lawsuits easier to file, Trexler said that enforcement has shifted "in ways that arguably encourage people to take legal action."
Most notably, the U.S. Equal Employment Opportunity Commission has worked to make pregnancy discrimination an enforcement priority, and a Supreme Court decision also raised awareness on the issue.
"Acts that might have gone unchallenged in years past now might be more likely to spark a lawsuit," said Trexler.