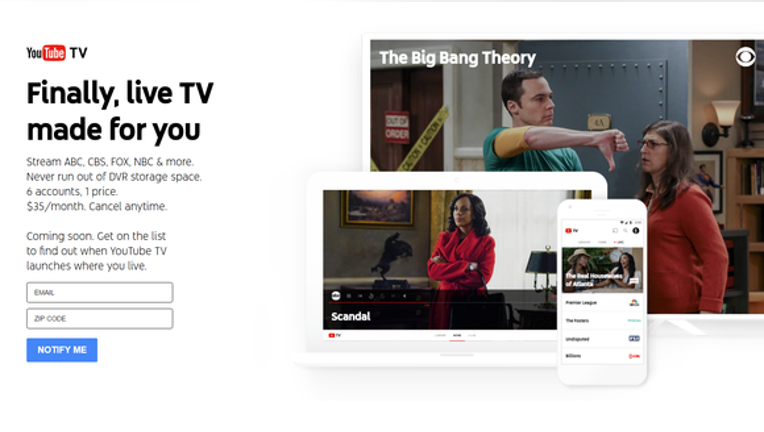 YouTube TV announced Monday that it is rolling out a new dedicated app for smart TVs, streaming devices and gaming consoles, allowing its users to easily access its live television content in their living rooms.
The Google-owned (NASDAQ:GOOGL) company said that the new app will be immediately available for use with its Android TV streaming devices as well as Microsoft's Xbox, with plans to roll out versions for Apple TV, Roku, as well as smart TV makers like Samsung and Sony in coming weeks.
The move comes less than seven months after the company launched its $35-per-month live TV streaming service that was originally focused on users' mobile devices that would allow consumers to send video to their TV via Chromecast or Airplay.
Christian Oestlien, product management director at YouTube TV told The Verge that while they positioned the service as a "mobile-first product," a lot of that was about breaking the association with the DVR and set-top box.
"This hardware in the living room you have to rent that gets outdated really quickly. We were trying to get people to grok that this is TV that lives on your phone, a cloud DVR, all of the above," Oestlien said.
"What we saw in practice was that the majority of our watch time was in the living room, through Cast. And the number one request we get from consumers is more options, native options, for the living room," he added.
Google is also aggressively promoting its new TV streaming service. Last week, the company aired a two-minute ad spot that featured live footage of its service before the first pitch of Game 1 of the World Series, and has scheduled to run at least two 30-second ads along with six-second ads throughout each game of the series.
In recent years, YouTube has been aggressively trying to position itself as an internet TV power player, joining the likes of Netflix (NASDAQ:NFLX) and Hulu.
Earlier this month, the company released its first full length ad-supported documentary featuring singer Demi Lovato, which has received close to nine million views since its release.
Susanne Daniels, YouTube's content head, told The Hollywood Reporter earlier this month that the goal is to have new shows that resonate in a big way with audiences and "once that happens [they'll] be on that list — like it or not," with TV subscription rivals.