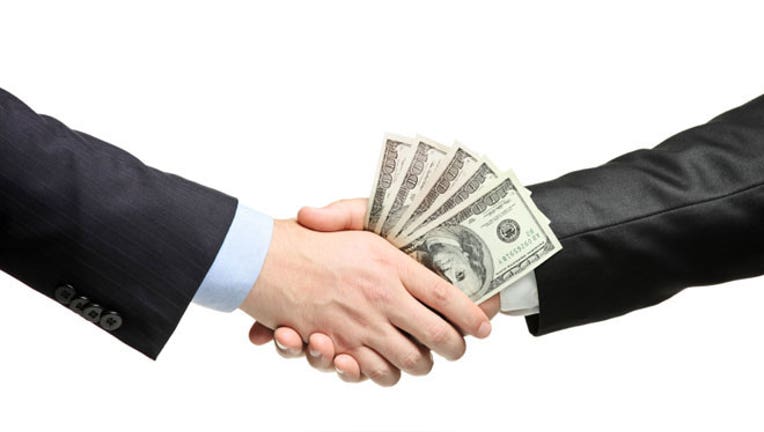 Whether you are a one-person operation or employ two hundred people, your small business has an unofficial marketing department. The thing that you may not be aware of is this marketing department is not housed in the walls of your business. In reality, this unofficial branch of your business is driven by the very people you spend money to reach - the customer. If I've lost you already, stick with me while I give you a quick real-life example.
While waiting in line at a store the other day, I struck up a conversation with the guy behind me about my desire to explore new technical competencies to use for my company. During our discussion, he recommended a particular resource. However when thinking back on that moment, he was actually offering a glittering endorsement. He went on and on about the various positive aspects of the recommended resource – to the point that one questioned whether he owned their stock.
Was he being paid to "market" this company? No. Was there anything in it for him? No.  The point is the company behind this resource made such a positive impact, this gentleman willingly signed up to work in their unofficial marketing department, pro bono.
Press the pause-button and allow me to offer this quick tip: your job is to convert purchasers into "proclaimers".
Now let's flip the coin over.
Not too long ago, I met with the owner of two local restaurants. He'd expressed interest in having our firm manage his presence online – social media, pay-per-click campaigns and his website. As we talked further, I began to realize that there was an element to being online that he absolutely hated. Apparently there was a rogue customer out there on some of the review-driven sites that was completely tearing the restaurants apart. Whether or not the criticism was warranted, it was starting to take a toll on the owner.  More importantly, these barbs may be having a very real impact on his establishments.
So whether it be positive or negative, know when a customer speaks in the public square concerning your business, it matters a great deal.
Now let's focus on how to deal with the vocal customer - both positive and negative:
The Negative
Don't ignore unflattering feedback; it only fuels negative commentary.
Openly reply to negative online reviews. Demonstrate that you're listening.
Don't be combative and hide behind "company policy."
Use every available customer service tool to quiet the squeaky wheel.
Give dissatisfied patrons the direct phone number of the problem solver at your company.  Avoid directing them to email or voicemail.
The Positive
Reward advocates of your business with discounts, coupons or special offers.
Invite vocal patrons to appear in your commercials.
Publically validate your advocates online, e.g., "Jim K., gets our vote for best dressed customer!"
Write down quotes from pleased customers and use in your communications.
Establish a worthwhile referral program – offering rewards to your most supportive customers.
Walter Dailey is a marketing speaker, consultant, and creative director for DSV Media, a creative services firm specializing in Dental Marketing, Small Business Marketing and insight for small to mid-sized businesses.  Ask your questions: walter@dsvmedia.com