Your guide to Medicare open enrollment for 2012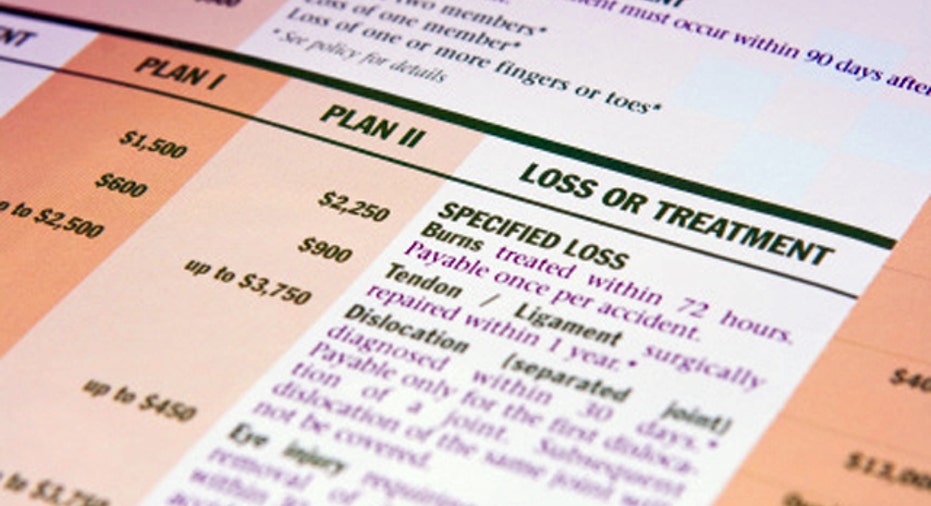 If you are one of the 48 million beneficiaries of  Medicare, the federal health insurance program for people over 65, you have some decisions to make -- and soon.
The open enrollment period for 2012 -- the time in which you can make unrestricted changes to your coverage -- starts and ends earlier than usual. The open enrollment period has been moved up a month to Oct. 15, and ends Dec. 7, not Dec. 31.
"The open enrollment starts and ends earlier than in the past because (administrators) learned they needed to give themselves time between the closing of the period and the start of the program," explains Cheryl Matheis, senior vice president of health strategy for AARP, an organization that represents the interests of people age 50 and older.
All Medicare insurance beneficiaries are eligible
Anyone who is eligible for Medicare can take advantage of the seven-week open enrollment period, says Lucas Burton of Golden Age Providers in Largo, Fla. To be eligible for Medicare health insurance plans, you must be at least age 65 and have been a U.S. resident or legal citizen for at least five consecutive years, or have certain disabilities.
Before or during the open enrollment period, you should review the Medicare plans you have and determine whether you need to make changes, Burton says. "In the end, you may decide to keep the Medicare supplement and health insurance plans you have, but you should at least look to see whether your situation has changed any or is likely to change in the next year, and whether making any changes in your choices would be advantageous."
If you take no action during the enrollment period, nothing will change, Matheis says. "Your coverage on Jan.1 will be whatever you signed up for before."
Deciding whether to make a switch
The open enrollment period is your opportunity to switch from Original Medicare to a Medicare Advantage plan or vice versa. Original Medicare is sometimes referred to as Part A and Part B. Part A helps with hospital services. Part B helps with doctor and outpatient services.
"The important thing about Part A is that most people who turn 65 automatically get Part A, having paid for it through the Medicare payroll tax," Matheis says. "You have to sign up for Part B."
Medicare Advantage is sometimes called Part C; it combines hospital, doctor and outpatient services in one plan.
When you have Original Medicare, you likely will need a Medicare supplement to cover those costs not covered by Part A and Part B. You can get insurance quotes for Medicare supplement plans online or directly from insurers.
The pros and cons of Medicare plans
Only about 25 percent of Medicare beneficiaries choose a Medicare Advantage plan, Matheis says, but the numbers are expected to increase slightly next year. The premiums for Medicare Advantage Plans may be lower, but the disadvantage is that you may be required to use a specific network of hospitals and doctors, Burton says. "With Original Medicare and Medicare supplemental insurance you can go to any hospital and any doctor and not have any restrictions."
During the open enrollment period, you can decide whether the choice you made -- Original Medicare or Medicare Advantage -- is working and switch from one to the other.
The open enrollment period is the only time you can change if you have a Medicare Advantage plan, unless the Centers for Medicare and Medicaid Services (CMS) grant you a special election period, Burton says. "You could be granted a special exception if those who sold you the plan misrepresented it, or if the plan had financial problems and is no longer available, or if the agent who sold it to you misrepresented it and your doctors are not included."
Open enrollment is also the time to evaluate your drug coverage. If you choose Original Medicare and want drug coverage, you have to enroll in a Part D drug plan during the open enrollment period. Some Medicare Advantage plans include drug coverage. Other Medicare Advantage plans treat it as an optional add-on.
Health insurance coverage for medications
Burton and Matheis agree that you should seriously consider enrolling in a Part D drug plan even if you're currently not taking any or are taking few medications because it will cost you more should you decide to enroll during a later open enrollment period. "And what you're taking today could change two months from now," Matheis says.
Burton and Matheis recommend researching your options on the Internet or talking to an advisor who can help you choose the Medicare health insurance plans that are best for your individual   situation.
The changes you make in your Medicare coverage during open enrollment will not take effect until Jan. 1, 2012.
The original article can be found at Insure.com:Your guide to Medicare open enrollment for 2012