Young Landscaper Grows Business Into Thriving 'Weed' Franchise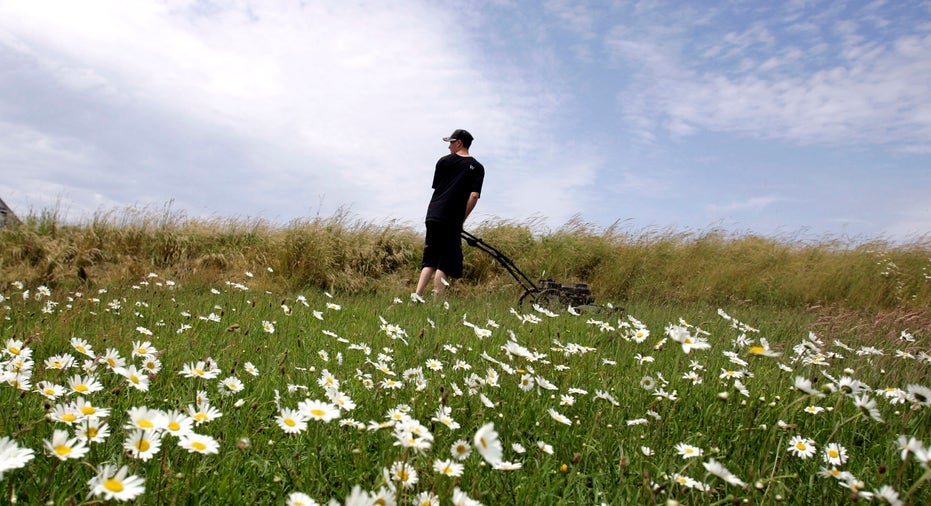 When most teenagers are worrying about the trials of high school, Gairad DeCastro was saving money to start his own business. At the age of 17, DeCastro realized that dream and today that business, DeCastro Landscaping, has grown to have 14 workers. In March 2013, DeCastro opened his own Weed Man of North America location in Newport, R.I. Weed Man of North America is a leading lawn care franchise company with more than 265 territories in the United States. BusinessNewsDaily spoke with DeCastro about the challenges of starting a business at a young age, the benefits of franchising and how challenges shaped his career.
BusinessNewsDaily: What did you want to be when you grew up?
Gairad DeCastro: Up until high school, I always wanted to be an electrician. I was always trying to take electronics apart and put them back together. Needless to say, I wasn't very successful.
BND: What did your parents do for a living?
G.D.: My mother has been working at the same hospital for almost 30 years, starting as a nurse and working her way up in the ranks. My biological father was a hands-on guy and worked in repair shops, mostly. My stepfather owns and operates a garden center and agricultural farm.
BND: What's the best part of owning your own business?
G.D.: The best part of owning my own business is being able to carve my own future. I believe that your success is only as great as you make it.
BND: What's the biggest mistake you've made as an entrepreneur?
G.D.: The biggest mistake I've made is losing motivation during times of struggle. It doesn't happen often, but there have been a few situations that are difficult to get through and can be trying. You just have to keep pushing through and stay positive, and remember that you love your business.
BND: What was your main motivation in starting this business?
G.D.: My main drive for starting DeCastro Landscaping and Weed Man of Newport was to be successful and provide a comfortable lifestyle for my future family while incorporating my core values. Having built my company from the ground up, I did a great deal of research before expanding and I found that the franchising industry was the best option for growing my business due to its developed systems and extensive support. When I decided I wanted to further develop my business in early 2013, I discovered the Weed Man franchise opportunity and knew it was the way to go.  Weed Man offered the best franchise model for what I was looking to add to my business. The company's proven model provides entrepreneurs like myself with a turnkey franchise opportunity that increases efficiency and profitability.
BND: What previous experiences helped you in that journey?
G.D.:I grew up with the mentality that you have to work for what you want. As an only child, I was always told that if you work hard for what you want, you will someday get it. My parents have played a huge role in my passion for the green industry and have been very supportive from the very beginning. I've also been dating the same girl for seven years now, since before I even started my landscaping business, and having her support. That support has been vital to my success and has really helped me stay positive and motivated throughout my six years in business.
BND: What was the biggest challenge you encountered and how did you overcome it?
G.D.: The main challenge I've faced as a business owner is balancing my time amongst my friends and family with my business. Running a business takes a lot of time. I have learned that there comes a point when you need to hire, train and trust your staff without micromanaging. I've learned that I need to pass down responsibilities and have faith that they will get the job done. Devoting time to training a core staff, appointing managers and creating an employee hierarchy has really helped me free up some time to spend with my friends and family.
BND: What is the best bit of advice you have for other entrepreneurs?
G.D.: One of my favorite phrases is carpe diem. So, my best advice for fellow entrepreneurs is to seize the day, make it your own and carve your own path. And, if at first you don't succeed, try harder.