Would You Work for Shallow Hal?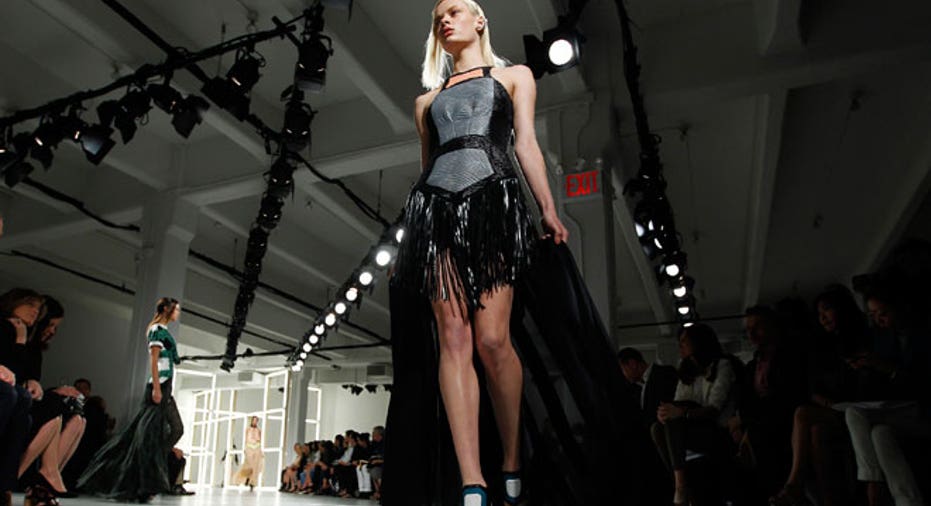 The controversial dating website BeautifulPeople.com launched a new recruiting feature Monday that aims to provide employers with "attractive" job applicants. And managing director Greg Hodge says it's not just for casting agents and film directors, but any and all-sized businesses.
Hodge says the site has already received job postings for investment sales associates, IT technical support engineers, events managers, loan officers and receptionists, to name just a few.
"It's a fiercely competitive market, and the demand is certainly out there [for beautiful employees]. We have the supply," says Hodge. "If you can find love and find work on the same site, it's a great benefit in this economy."
The website, which admits users based on votes from the opposite sex, has over 750,000 members worldwide. Hodge says it functions on a subscription basis; in order to chat with other members, users pay roughly $15 a month. A more pared down membership is available for free. Dominic Pietrangelo, a realtor and owner of The Urban Homes Group in Los Angeles, says he posted a job listing on BeautifulPeople.com because he found "having beautiful people as real estate agents tends to help the bottom line.
"My sister is a fashion model, and I'm completely the opposite, and you can see when we're doing open houses who people gravitate towards," says Pietrangelo.
Is Recruiting Only "Beautiful" People Legal? Hodge says the site's recruiting feature is absolutely legal: "It is not a violation of federal anti-discrimination law to hire on the basis of looks, attractiveness, or personal appearance. Title VII does not bar 'appearance' standards, so long as they are non-discriminatory."
He says the one exception is Washington, D.C., and accepting submissions from the nation's capital would violate the D.C. Human Rights Act.
Strictly speaking, employment lawyer Derek Smith agrees.
"Attractiveness is not one of the protected classes," says Smith, like race, gender, sexual orientation, disability, age or religion. But that doesn't mean BeautifulPeople.com isn't dangerous for employers.
"I think they are on dicey ground, where it does open the door to gender discrimination, perhaps more so than anything else," says Smith. "I can imagine an employer saying, we need a receptionist, and we need a pretty, attractive woman. So I'm going to go on this site and look for such a person."
If the employer only looks at applicants of one sex –even though the job could be done by either a man or a woman – Smith says the company is opening itself up to discrimination suits.
So how do companies like Hooters get away with hiring mostly women?
Eric Broutman, an employment lawyer at Abrams Fensterman, says it comes down to the idea of a "Bona Fide Occupational Qualification." Hooters claims that its business model depends on just hiring women as waitresses, so it's legal for the company to only interview only female applicants.
"If you're casting an actor as Abraham Lincoln, you can really only hire white men of a certain age. That's a Bona Fide Occupational Qualification," says Broutman.
"But if you're hiring a receptionist or business analyst [like some of the companies posting on the site], you're unlikely to be able to make a case for that sort of qualification," he adds.
So while the site isn't technically breaking any laws, hiring managers could find themselves in hot water, if they interview based only on stringent physical characteristics – and not so much on resumes.
"For a dating website, it's great, do whatever you want – there are countless sites that reach any possible niche. But for an employment website, there are problems," says Broutman.
Site Attractive to Employers, Job Hunters? While Pietrangelo and Hodge say employers can definitely benefit from hiring attractive workers, Martens and Heads! president Kate Benson says she can't imagine her clients explicitly searching for beautiful clients.
"I'm not 100% sure it's legal, first of all, and secondly, it doesn't seem 100% professional," says Benson, who runs an executive search firm specializing in the fashion, retail and beauty industries.
While she says her clients are looking for "brand-appropriate" employees, Benson couldn't imagine basing a hiring decision solely on looks.
"If you are uber-conservative, you probably won't work for a cutting-edge fashion business," says Benson, "but labeling [applicants] as beautiful seems a little strange. I can't imagine any of my clients would be interested in this."
That said, Benson does think desperate job-seekers might consider using the site, if it could somehow give them an edge in the applicant pool.
"But just because you're a successful dating website, it doesn't mean you're a credible employer website," says Benson. "If you're a car manufacturer, you don't just manufacture toothpaste because people need both of those things – it's completely different."