Worried About Identity Theft? Check Your Tax Return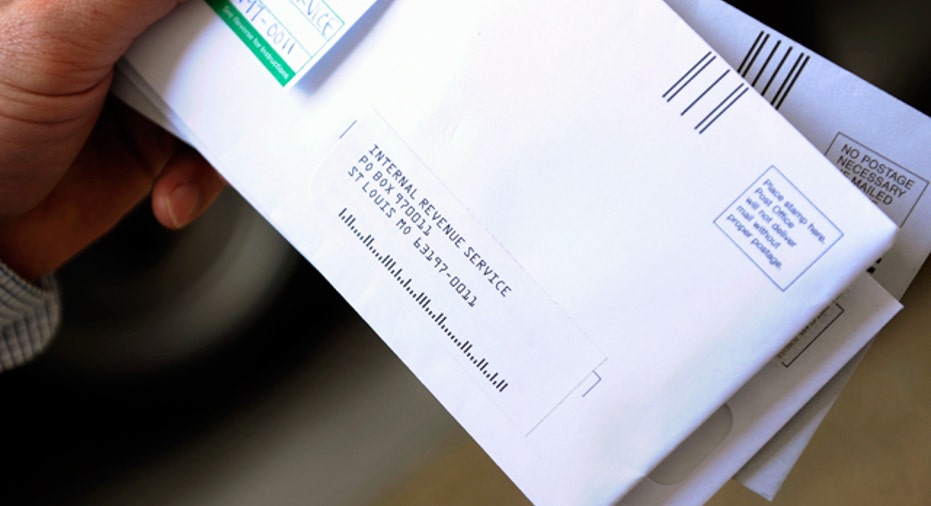 A client came into my office one day with a W2 form from an employer she claimed she never worked for. My first thought was that she was a victim of identity theft, but after a bit of research I discovered that she had in fact worked for the employer for several months but the corporate name on the W2 was different than the name she was familiar doing business with and the address was of the corporate headquarters rather than the local address.
Identity thieves will do more than just drain your financial accounts, run up your credit cards and wreck your credit. They use your Social Security number to obtain employment and commit tax fraud by filing income tax returns to get refunds which invariably include bogus tax credits.
Then when you file your own income tax return, the IRS will send you a letter saying, "Hey, what are you up to? You already filed!" Or the agency will send you a letter which states you forgot to include wages from an employer you know you didn't work for because sometimes the thief needs a Social Security number to gain employment.
And so it begins…
If you receive a puzzling letter such as this from the IRS, you may be the victim of identity theft. If you feel you have fallen victim, take all the steps required to remedy the situation including:
1. Filing a police report and a theft report to the Federal Trade Commission
2. Placing a fraud alert on your credit reports
3. Closing any accounts listed on your credit report that were not opened with your permission
You must also contact the Internal Revenue Service. If the tip off came in the form of a letter from the IRS, contact the author of the letter you received.
If you have not heard from the IRS but believe you are the victim of identity theft, contact the IRS Identity Protection Specialized Unit at 1-800-908-4490.  You will be required to provide the IRS with proof of your identity, submit a copy of your Social Security card, driver's license or passport along with a copy of a police report and a completed IRS Identity Theft Affidavit – Form 14039 available at www.irs.gov. You can mail this information to the IRS at: Internal Revenue Service, P.O. Box 9039, Andover, MA 01810-0939 or you can fax it to 1.978.247.9965.
I know of a literary agent who was the victim of identity theft many years ago and it created many tax-related headaches. The IRS billed her for income that she did not receive and she was then audited for several years in an attempt to sort out her true liability. She had to hire an attorney to help her and the cost was staggering. By notifying the IRS of an identity theft as soon as it occurs, even if no tax documents appear to be involved, steps can be taken to avoid this unhappy and expensive circumstance.
Bonnie Lee is an Enrolled Agent admitted to practice and representing taxpayers in all fifty states at all levels within the Internal Revenue Service. She is the owner of Taxpertise in Sonoma, CA and the author of Entrepreneur Press book, "Taxpertise, The Complete Book of Dirty Little Secrets and Hidden Deductions for Small Business that the IRS Doesn't Want You to Know," available at all major booksellers. Follow Bonnie Lee on Twitter at BLTaxpertise and at Facebook.