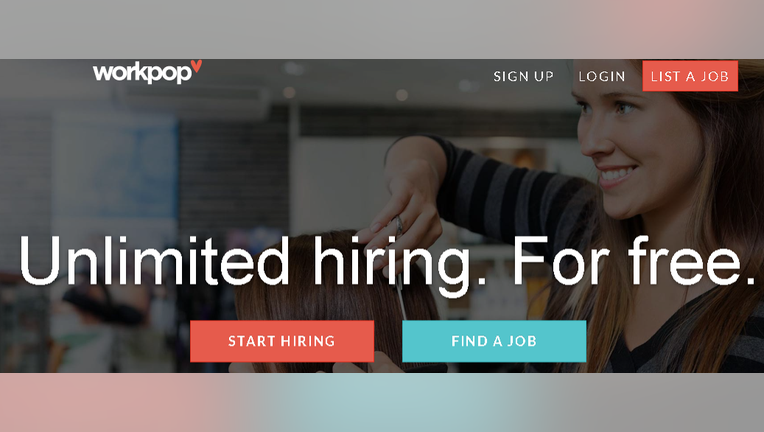 Los Angeles startup Workpop is launching a new online job marketplace Tuesday to help match jobseekers with service-industry employers. The company has also announced a $7 million Series A funding round, led by Trinity Ventures.
Co-founders Reed Shaffner and Chris Ovitz say Workpop will improve the hiring process for both applicants and employers. On the employer side, Workpop's features include customized business pages and messaging functions, so managers can avoid giving out their personal contact information. Shaffner says "video cover letters" also enable employers to quickly screen candidates, rather than waste time on in-person interviews.
When it comes to candidates, Shaffner says Workpop is focused on providing detailed feedback so that jobseekers can improve their application over time. Workpop solicits feedback from employers, which it provides anonymously to jobseekers. This feedback includes comparisons between candidates, so applicants can know how they stacked up to other jobseekers.
"Over time, we're able to generate what Mint has done for your finances, for your career," says Shaffner, by providing detailed feedback. "You'll learn why you're not getting the job or the interview."
Workpop is free for both businesses and jobseekers, says Ovitz, in order to attract the largest supply of both jobs and candidates.
"We shouldn't make money off of churn," says Ovitz. Instead, the company intends to make money on value-added services, such as providing digital employee handbooks or helping with the onboarding process.
For now, Shaffner says Workpop is open only to the Los Angeles market and will focus on the service industry. There are upwards of 100 businesses on the platform, and jobs posted on the site include positions such as restaurant manager, coffee barista and pastry assistant.
Shaffner, a former executive at Zynga, and Ovitz, a co-founder of video-sharing app Viddy, say they are also thinking outside-the-box when it comes to finding qualified candidates.
"Our team has tons of experience with user acquisition in the game space," says Shaffner, who adds that the 10-person team has worked on 12 no. 1 mobile and Facebook games. "We're looking for candidates in places they haven't looked."
Workpop launched a private beta in July. Shaffner says the marketplace has already resulted in successful hiring, but declined to say how many jobs have been filled as a result of Workpop.