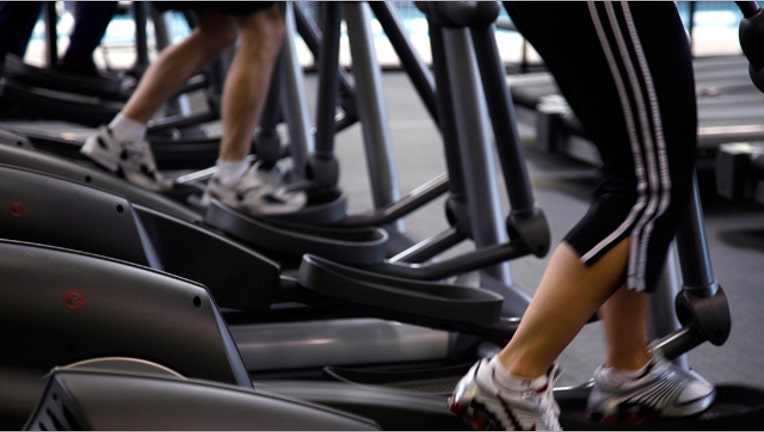 Welcome to OnSale at FOXBusiness, where we look at cool deals and insane bargains.
A runners playlist, by runners for runners. A new pedometer will track your exercise levels and sleep patterns, a new site will pair you with non-profits in need, and you wont want to hit the beach without this gadget.
Cool Running
Those who spend extra hours working on the perfect playlist for gym time will definitely want to check out this blog. Its called RunHundred and it compiles the best of the best songs to run, walk, bike, lift or just rock out to.
Created by a music writer for Marie Claire and Mens Journal, theres a new list every month of the top 10 workout songs, as determined via votes cast by RunHundred subscribers.
Selections are searchable by source, tempo, genre and decade. RunHundreds Tempo feature makes it easy to build a playlist according to beats-per-second (BPS), helping you sort appropriate tunes for your pace, from warm up to cool down.
Want to place some votes of your own? Subscribe at RunHundred.com and sign up for weekly song updates. And, if you like what you hear, you can buy it via Amazon (NASDAQ:AMZN) or iTunes.
24 Hour Fit-ness
Its a pedometer and so much more. Its called FitBit and it tracks everything, from steps to calories to sleep. The $99 FitBit Tracker is a wireless, 3D motion sensor that goes where you go, clipping easily onto a pocket or waistband.
During the day the Tracker will give you instant information on steps taken, distance covered and calories burned. It also measures how long you sleep, how long it took you to fall asleep and how many times you woke up overnight.
The device is chargeable via computer and will sync with FitBit.com when plugged into its base (or within 15 feet). After setting up a free profile on FitBit.com, you can connect with friends and track your progress over time. Premium services, such as in-depth analytics and trainer assistance, will cost you extra. Find out more here
Pro Bono
9 to 5ers who want to give back to their local community in a non-labor-intensive fashion will want to check out Catchafire.
The website matches skilled professionals with nonprofits and social enterprises who need their expertise. Individuals and organizations are matched on a short-term, per-project basis. Projects include logo and website designs, building and executing a fundraising plan, brand building and marketing, and budget creation, among others.
Each listing gives an estimated number of hours needed along with how much money the organization will save thanks to the volunteers who give their time. Catchafire calls themselves the eHarmony for volunteering.
Underwater iPod
A new gadget will keep your electronic devices safe and dry during trips to the beach or pool this summer. Its called the Eco Pod, and its part of Grace Digital Audios Eco line.
The Eco Pod is 100% waterproof, and deflects sand and shocks with a polycarbonate shell. It has a clear front panel that makes quick time checks or GPS map viewing super-simple. Theres also an internal compartment that holds keys, a drivers license, cash, and a credit card or two. With dimensions of 6.75x4.0x1.75 inches, it fits your iPhone, iPod, Android, and most mp3 players, and will cost you $49.99. Find yours here.
Know of a killer deal or insane bargain? Email the goods to OnSale@foxbusiness.com and share the wealth.