Women Still Missing in Sciences -- What it Means for Business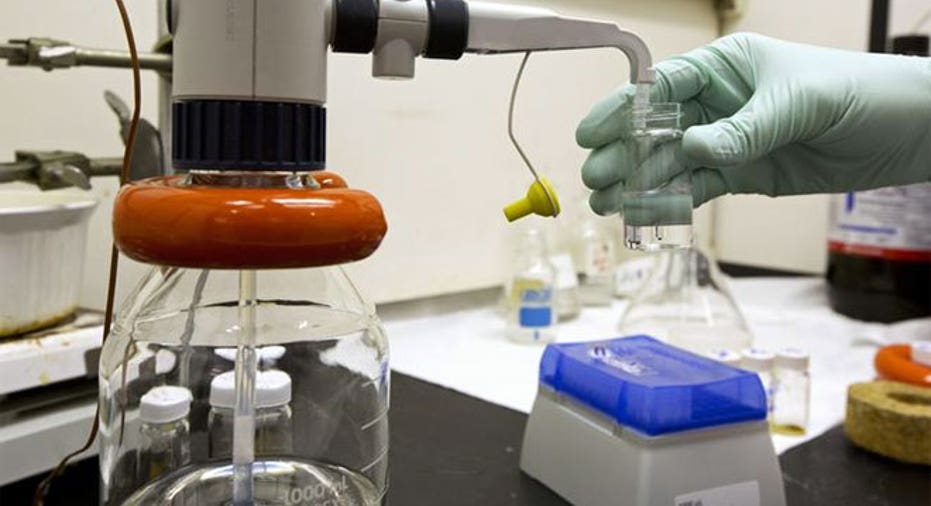 Shedding negative stereotypes and reaching gender parity in the sciences would create an additional 300,000 additional doctors in sciences a year, according to a new survey.
A report released Wednesday by the L'oreal Foundation shows that among the 14 countries analyzed, which included the U.S. France, Spain Germany, U.K, China and Japan, the share of women science researchers has increased 12% in the last decade -- with a long way to go to reach parity.
"Many young women are graduating from high school  with preconceived ideas -- deeply rooted gender stereotypes -- about science, which discourage too many of them from pursuing science as a profession," said Sara Ravella, chief executive officer of the L'Oréal Foundations, in an email to FOXBusiness.com.
The study pinpoints the loss of women pursuing science-related careers starting in college, showing women earn 32% of undergraduate science degrees. The number drops to 30% for Master's degrees and 25% for doctorates.
Some experts say the detour happens much earlier, and businesses can be on the losing end.
Diana Betz, assistant professor of psychology at Siena College, explains we use stereotypes as a way to instantly classify a person to help better understand them, and that overcoming that generalization can be difficult. "The idea that girls are good at some things and boys at others, that can emerge as early as kindergarten and becomes stronger in middle school."
Research shows female students perform on par with their male counterparts when they are forced to take the same science and math classes; it's when course selection becomes available that the divide on who is taking science classes starts to occur.
"The stereotypes become part of our self-perception so women start to self-select out because they have been told certain things," says Betz.
As Eileen Pollack, a professor at the University of Michigan College of Literature, Science, points out, the image that most people conjure when they hear the label "scientists" is "a white guy, not a woman or a minority."
She explains that it's still not considered feminine for a woman to be an engineer or physicist, and that the lack of encouragement to enter these fields is problematic.
"If a female student wants to drop a physics course, no one questions her, but if a male student tries to drop it, he will get push back and encouraged to stay in since he will need it later in life," says Pollack, who was one of the first two women to earn a bachelor of science degree in physics from Yale.
According to Telle Whitney, president of The Anita Borg Institute for Women and Technology, statistics from the Department of Labor show strong job growth in computer science and engineering over the next 20 years.
"We want women to participate where there is going to be an economic future. We have some indications from some colleges more women are taking these classes, but female presence still lags in science and tech majors."
Getting more females into the sciences will provide an economic boon and help businesses become more innovated, research shows.
"When you have different kinds of scientific and mathematical minds approaching problems, you will get more solutions," says Pollack. "This leads to more innovation and more creative design. Remember when it was just males in engineering? We had airbags that would crush women when deployed because no one thought about smaller frames."
Whitney points out that women make up more than 50% of the customer base, so it's in companies' best interests to have them on the team. "The smart companies know there is a business case for them to have women on the inside to represent the customer. That will always bring a positive outcome."
The climate toward women entering the sciences has improved, but the study calls the progress far too slow. "A mere one in 10 women holds the highest academic positions in scientific disciplines."
But attracting more women into the science world doesn't necessarily mean showing more feminine role models in the field. Betz's research shows that diverse-looking role models are key. "It's not about having explicitly-girly role models -- they are not more helpful to get girls interested in science. What we need is to show that different kinds of people can be good in every field."