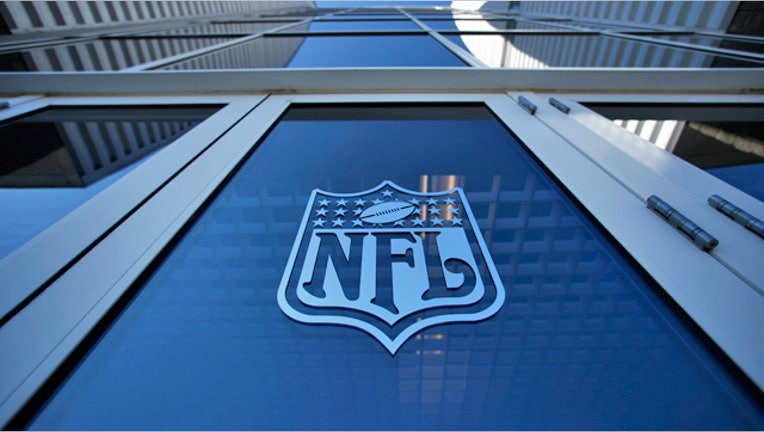 Bracing for the possibility a lockout will cost its players millions in lost wages, the National Football League Players Association has reportedly issued its members new tips on how they can preserve their cash.
According to the USA Today, the 64-page handbook gives both traditional tips like lowering your thermostat as well as less-traditional tips such as reducing the size of your entourage.
The financial guidance comes as the sports world counts down to a Friday deadline for the NFL and its union to ink a new collective-bargaining agreement. If the two sides fail to devise a way to divide their $9 billion revenue pie, a lockout could follow, seriously crimping the finances of football players known for a gaudy lifestyle of hefty bar tabs, fast cars and glitzy houses.
"The owners know players' habits and are hoping time and pressure of not having cash flow will strangle them into a deal that doesn't serve them," says Eddie George, former Pro Bowl running back for the Tennessee Titans.
With that in mind, the NFLPA is reminding players through the handbook to save 25% of their annual salary, "leave the club with your wallet and budget intact," socialize "with a purpose" such as networking and say "no" or "not now" to money requests from friends and family, USA Today reported.
The handbook devotes a lot of space to dealing with big expenses, such as advice on refinancing mortgages, selling or renting property and continuing health insurance coverage, the newspaper also reported.
To cope with a loss of salaries that range between $325,000 and $25.5 million, players may also need to slash their expenses.
"Don't panic," advises Charles Massimo, founder of New York advisory firm CJM Fiscal Management. "It's all about where can we get lean. Where's the fat?"
Players can "cut back on extravagant trips" as a way to lower their discretionary spending, George suggests. Or, if a trip is deemed important enough, "instead of flying first-class you may have to fly coach."
George says he would also advise players to use their cash and free time in creative places that can earn a return.
"Think about what else you can do to drive revenue, whether it's speaking engagements or public signings," he says. "You can't afford to spend anything that's not going to give you a return. You want to put your money where you see revenue coming back."
It's not clear when the NFLPA, which did not respond to requests for comment, issued the handbooks. If the tips were given to players only recently, it may be too late.
"If some of these players haven't already planned, getting a packet is probably going to do very little to help them out at this point," says Massimo.
The NFL hasn't suffered a serious work stoppage due to a labor dispute since 1987, when the players went on strike for almost a month.
Even Americans who don't spend most of their Sundays on the gridiron in front of 75,000 rabid fans can learn a lesson from the players' frenzy to plan for a potential lockout.
"No matter how much wealth you have, and now matter how much security you think you have, it's never as much as you think when a situation like this occurs. You should always be planning," advises Massimo.