Will Your Car Insurance Cover a Wrecked Ferrari?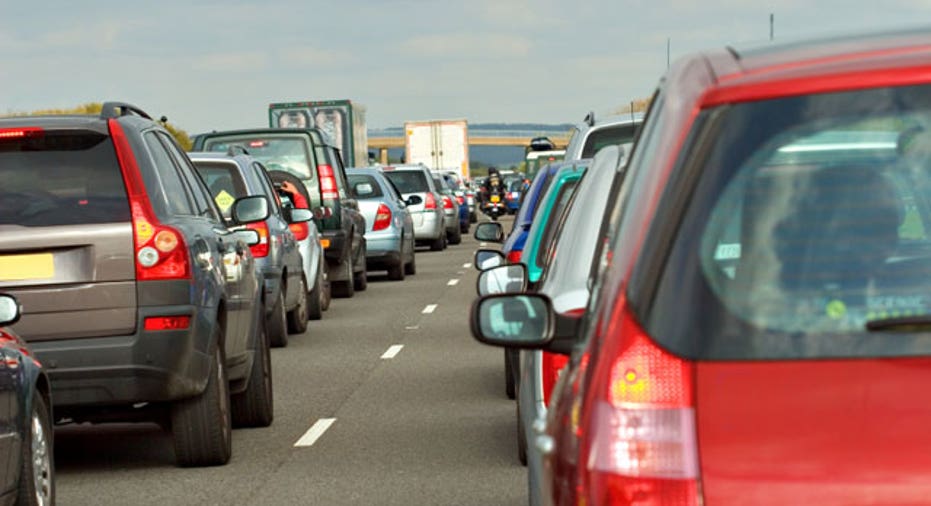 Eight Ferraris, a Lamborghini and a stray Toyota Prius were among 14 vehicles destroyed Sunday as what one policeman called a "gathering of narcissists" made its way to a car show in Japan's Yamaguchi Prefecture.
It will be among the auto insurance claims for the ages, rivaling the $2.2 million case of the totaled Bugatti Veyron that's going to court in Texas.
Only minor injuries were reported, but the highway was blocked for six hours while crews cleared the road of very expensive rubble, police said.
The person suspected of causing the accident, a 60-year-old from Fukuoka Prefecture, may face up to three months in jail or a fine of about $1,300. Police said he lost control of his Ferrari while trying to change lanes.
In Japan, everyone is required to carry liability coverage of at least 30,000,000 yen ($385,000) to pay for injuries or deaths they cause. But unlike in the U.S., property damage liability coverage is optional.
Even in the U.S., this accident would offer an object lesson in risk. Does anyone carry enough liability insurance to pay for $1 million or more in Ferrari repairs?
This car insurance claim is going to hurt -- a lot
Every state requires that you buy some amount of property damage liability coverage, but the minimums tend to be modest -- say, $10,000. That's not even enough to replace a single Chevy Aveo. Most car insurance companies and personal finance experts recommend that homeowners with any assets to protect carry at least $100,000.
That still might leave you short a Ferrari or two.
What happens if you wreck a trainload of Ferraris? "You're in a heap of trouble," says CarInsurance.com consumer analyst Penny Gusner. "Don't expect to be renewed."
Once your car insurance limits are reached, you're personally liable. Grab your checkbook and write until you run out of money.
At that point, the accident victims you left high and dry who carry collision coverage will turn to their own insurers, Gusner says. And those insurers will certainly sue you.
Someone with the means to purchase a Ferrari or Lamborghini might also have the foresight to purchase an umbrella policy as well -- relatively cheap at $100 to $200 a year for $1 million in coverage. Because, really, nothing says "sue me" like a red Ferrari.
The original article can be found at CarInsurance.com:Will your car insurance cover a wrecked Ferrari?
Related Links