Why is Ford Sending Car Production Out of the U.S.?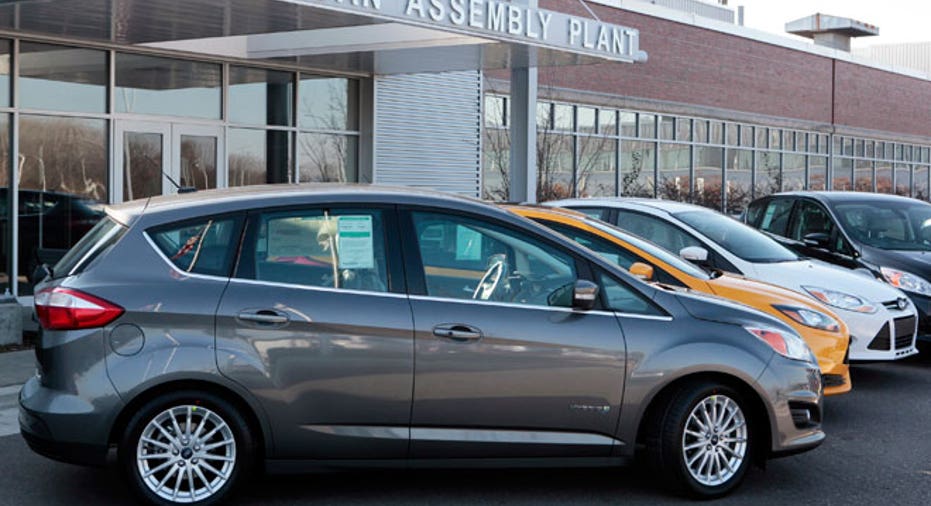 Ford Motor Co. (NYSE:F) is expected to move production of its small cars out of the U.S. amid an effort to lower costs and squeeze more profits from the low-priced vehicles.
The nation's second-largest automaker said its Michigan Assembly Plant will no longer make the Focus compact and C-Max wagon beginning in 2018. The United Auto Workers union was said to have notified members that the next generations of those vehicles are slated for production in Mexico.
News of the decision comes at a critical juncture for Detroit's Big Three automakers. Ford, General Motors (NYSE:GM) and Fiat Chrysler Automobiles (NYSE:FCAU) will begin contract negotiations with the UAW this month.
"We actively are pursuing future vehicle alternatives to produce at Michigan Assembly and will discuss this issue with UAW leadership as part of the upcoming negotiations," Ford said in a statement.
Through previous contracts, the Big Three and UAW came to agreements that lowered labor costs in the U.S. and helped companies like Ford manufacture some of their least profitable models at home. Domestic manufacturing largely consists of sport-utility vehicles and pickup truck, two segments that offer stronger profits.
Ford's Michigan factory used to build trucks and SUVs, in addition to the Focus. Now its 4,400 employees work solely on gasoline, hybrid and electric versions of the Focus and C-Max. GM's Chevrolet Sonic, a subcompact, also is produced in Michigan.
The growing popularity of crossovers, along with a decline in car demand, is putting more pressure on automakers to keep production costs for compacts in check.
"That's definitely an element of the process," said Karl Brauer, senior analyst at Kelley Blue Book. "[Automakers] need the lowest cost structure possible. Small cars have a very small margin for profit."
U.S. sales of new passenger cars are down 1.7% year-to-date, according to research firm Autodata. Light trucks have grown 10.3%. Based on data from GasBuddy, fuel prices are down roughly 88 cents compared to 2014.
Given weak car demand, some automakers have been forced to slow car shipments. Last month, GM said it would cut production of the Sonic and Buick's Verano at its Orion, Mich., plant.
Mexico, where Ford is investing $2.5 billion on engines and transmissions, has become a hotbed of activity for car makers. Ford's Fiesta subcompacts are shipped to the U.S. from a plant in Mexico, while Toyota (NYSE:TM) plans to move Corolla production to Mexico from Canada.
Foreign automakers have cost advantages over their U.S. rivals. Toyota and Honda (NYSE:HMC) benefit from a weaker Yen, and non-union plants owned by Hyundai, Mercedes-Benz and others have lower labor costs.
Brauer noted that consumers are aware of imports that produce vehicles locally, which boosts regional sales for the likes of Hyundai in Georgia.
"Americans are quite supportive of foreign brands" in states that host their factories, Brauer said.
Ford shares rose 1.1% to $14.48 on Friday, although the stock has fallen 6.6% since the start of 2015.