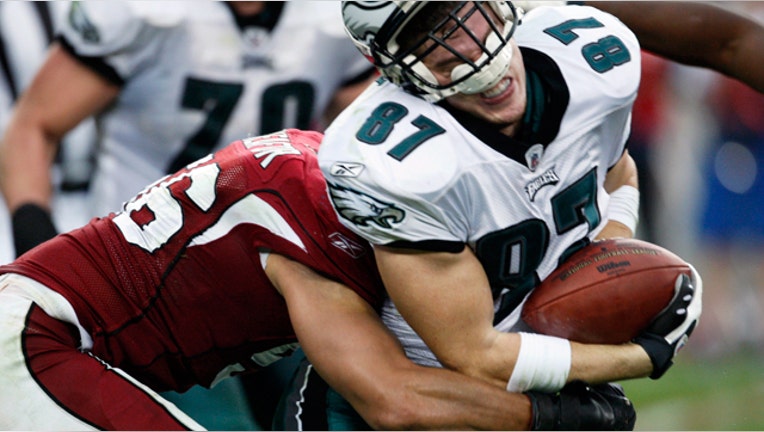 Between astro-salaries, sizeable bonuses and rich endorsement deals it's hard to fathom how professional athletes find themselves in financial chaos. Yet, the tales of athletes' financial problems are hardly uncommon as they face a unique set of economic challenges from a shortened timeframe of major earnings to the lethal combination of youth, unrealistic expectations and bad advice.
A financial game-plan is critical for athletes to maintain their wealth, but unfortunately, many athletes have little to no experience handling millions of dollars and, due to their lack of knowledge, make poor financial decisions.
To meet their financial goals, athletes (like anyone else) should develop a financial plan that focuses on their security for life after professional sports. Here are five areas athletes should address to ensure they are financially sound for the future.
Wealth Management: Defense wins championships! Athletes have the luxury of accumulating large sums of money in a very short timeframe, giving them an immediate financial advantage over tee rest of us.
However, with a lack of knowledge regarding wealth management and budgeting, they are at high risk of falling prey to people looking to take advantage. Instead of listening to people who promise to make them rich, athletes need to surround themselves with people who will educate them and keep them on track with their individualized plan.
Transparency, consolidated access to view all money at all times, understanding risks and fees charged by all service providers can help them avoid falling prey to poor financial advice. Wealth management needs to focus on risk management and risk avoidance. It's more important to protect against loss than it is to make an extra nickel in an up market.
Tax Planning: Don't forget your uncle...Sam. To an inexperienced individual, the tax system can be quite complicated and the penalties for not reporting income properly can be devastating.
A qualified CPA can assist athletes and plan tax payments cost-effectively and efficiently as well as prevent players from inadvertently missing a payment. For example, many young players are not aware that each game a pro player earns money for is subject to income taxes in the state that the game took place. Further, tax-efficient investing becomes more important for these high wage earners.
Estate Planning: Who's going to get all the money you leave behind? How are they going to get it? When are they going to get it? What is it going to cost for them to get it? Prenuptial agreements, living trusts, irrevocable trusts, dynasty trusts and qualified personal residence trusts can help transition assets efficiently and effectively when needed. These documents can help protect you and your family.
Retirement Planning:  None of us plan to fail...we merely fail to plan. The average career of a professional athlete is approximately three to five years with the biggest paychecks coming in during this time.
To plan for almost 60 years of retirement it's essential that players budget and save. For example, if a 22-year old athlete plays until age 30, he or she would need to bank at least $5 million in that period to live on what may seem like a paltry $100,000-per-year lifestyle until he or she reaches 90. With athletes wanting to maintain a high quality of living, a retirement plan is  imperative to remaining financially sound.
Insurance: Insurance is a key resource to protecting people and finances from unforeseen events. For athletes, disability insurance is a necessity in case of a career-ending injury. Even a prenuptial agreement could be considered a form of "insurance" since it protects financial assets in the event of a divorce. In fact, 78% of former NFL players have declared bankruptcy within two years of retirement as a result of divorce.
Consulting with an independent, fee-based wealth manager will help athletes make educated decisions as to how these areas may affect their financial situation down the road. All aspects of planning should be tailored to the player's needs with an emphasis on risk management.
About Retirement Planning Group (RPG):  Located in Riverwoods, Illinois, Retirement Planning Group (RPG) is a nationally renowned firm committed to tailoring the retirement process to each individual client.  With a 95% client retention rate over the course of 16 years, the expert staff of financial professionals takes time to counsel each prospect and deliver a plan that will work for them.  They have been featured in esteemed publications like the Wall Street Journal and Crain's Chicago Business.  Retirement Planning Group is located at 2610 Lake Cook Road, Suite 250, in Riverwoods, Illinois.  They can be reached at (800) 596-0253.  Find them online at www.rpgplan.com.