Who Is Navient & Why Are They Calling Me?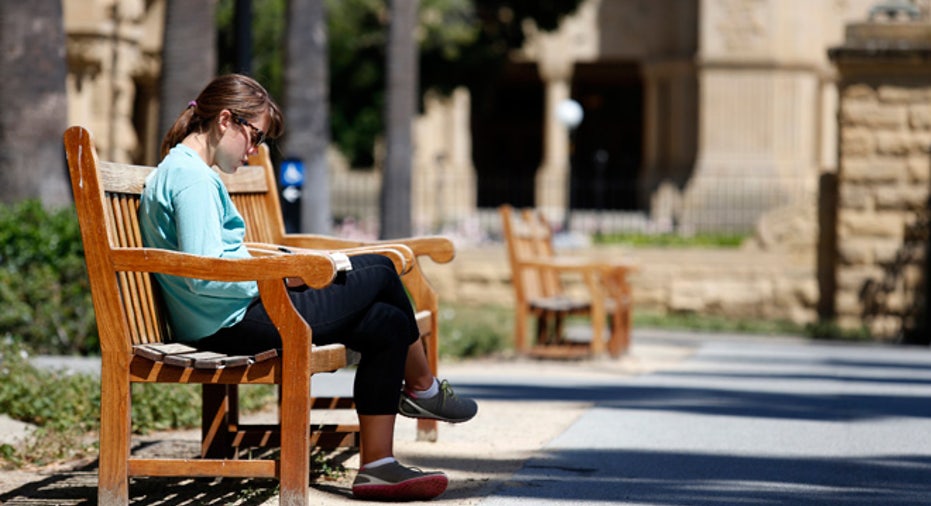 The vast majority of student loan borrowers take on federal education loans, meaning they'll end up working with a federal loan servicer when it's time to repay their debts. One of the largest of these servicers is Navient, which is both a new and seasoned player in the student loan space — in 2014, student loan giant Sallie Mae spun off its federal education loan servicing into a separate company: Navient.
Borrowers previously working with Sallie Mae as they repaid their federal loans became customers of Navient (the name is built off the word "navigation," because the company says its goal is to navigate borrowers through repayment), but Sallie Mae continues to originate and service private student loans.
If you're one of the 6.1 million federal student loan borrowers with loans serviced by Navient, you should be well aware of it (Navient also services private student loans). Navient sends letters and emails to its borrowers as soon as their loans have been assigned to the servicer, but if you haven't been paying attention, here's what you need to know.
Navient communicates with its customers through mail, email, phone calls, text messages and all the media on its website. Early on, while you're still in school, you'll mostly get letters or emails designed to keep you connected to the company, even if you're not making payments yet. Keep in mind you can make loan payments at any time — doing so before you enter repayment will help you save money — but you should get familiar with your servicer and set up your online account access as soon as possible.
If at any time you have questions about loan payments, contact your servicer right away.
"Immediately," said Nikki Lavoie, spokeswoman for Navient. "If you don't think that you can make your next payment, or you're changing jobs, or you're having trouble finding employment — whatever your financial circumstance is that's causing you financial worry, that's the time to reach out."
If you don't reach out first, they'll definitely call you, but that may not be the way you want things to go — if Navient is calling you, it's probably because your loan is already in trouble, and your credit has probably taken a hit, as well. Missing loan payments is one of the most damaging things you can do to your credit standing, and it can take a while to recover from the impact. You can see how your loans and other aspects of your finances affect your credit by getting a free credit report summary from Credit.com.
"If a borrower falls behind on the loan, we'll reach out to him or her with a phone call and work with that borrower to understand his financial circumstances and select the best repayment plan for him," Lavoie said. "Nine out of 10 past-due federal loan borrowers who work with Navient are able to get back on track with their payments."
Talking to your student loan servicer may not sound like an enjoyable task when you're having financial trouble, but it's crucial you explore your repayment options so you don't fall behind on your education loans and destroy your credit in the process. Here's a guide to some of your student loan repayment options, including income-contingent programs.
More from Credit.com:
Can You Get Your Student Loans Forgiven?
How to Consolidate Your Student Loan Debt
How Long Will I Be Paying My Student Loans?
This article originally appeared on Credit.com.
Christine DiGangi covers personal finance for Credit.com. Previously, she managed communications for the Society of Professional Journalists, served as a copy editor of The New York Times News Service and worked as a reporter for the Oregonian and the News & Record. More by Christine DiGangi